Why And How I Chose IIM Raipur | Rahul Roshan

I am a student of PGP 2018-2020 batch at IIM Raipur. It has been a great experience for the past couple of weeks since I joined IIM Raipur. The process of getting into a B School began with me taking the CAT exam and scoring a good enough percentile to get calls from leading B schools like IIMs. The IIMs were an obvious preference for me and after WAT PI rounds and declaration of results, I made it to IIM Raipur.
My choice of IIM Raipur is backed by a no. of reasons discussed henceforth. Firstly, my B school carries the brand name of IIM which speaks volumes about the institute's credentials and potential as IIM tag has a rich legacy and is a universally recognized and acknowledged brand for management education in the country.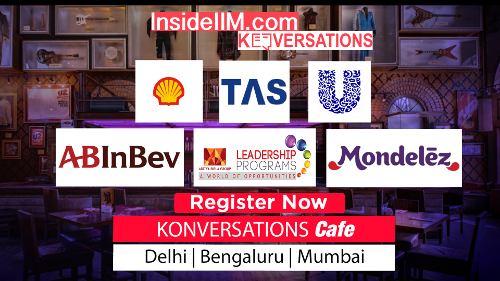 Secondly, IIM Raipur has a favorable location and is situated in Raipur, the capital of Chhattisgarh which is an industrial, commercial and administrative hub and is well connected with other major cities.
Thirdly, IIM Raipur's permanent campus spread across 200 acres is coming up at Naya Raipur, a well planned new city with world-class infrastructure located a few kilometers from the old city. The permanent campus will provide a major boost to the growth of IIM Raipur.
Fourth, IIM Raipur would be completing a decade of establishment in a couple of years. This means that it would no longer be a fledgling institute in its formative years but a young and mature institute with vast potential and opportunities once we shift to our permanent base. This would reinforce the presence of IIM Raipur on the map of management education destinations in the country.
In addition to the above, other reasons why I chose IIM Raipur are its student exchange programme, learned and dedicated faculty, case-based learning methodologies, industry interactions and guest lectures etc.
To conclude, it would be apt to state that irrespective of concerning which institute or campus one gets into, its always the individual hard work, effort, and sincerity that matters the most. An IIM tag can only take someone so far if one is not curious and keen enough. An institute's reputation and performance depend on its students who should realize this fact and work on their skills.IIM Raipur has provided me with a platform and it rests on me to make the most of the opportunity and resources I have during my MBA programme and transform into a capable and competent manager.
Which ABG company would you want to work for and why?
As far as the company in the Aditya Birla Group for which I would want to work later on is concerned, it would be Grasim Industries Ltd engaged in the production of textiles, chemicals, and cement.  I would like to take up a management role to formulate an effective business plan and strategy to expand the market share of its products. I have an interest in the sales and marketing and general management domain and a manufacturing firm like Grasim Industries can provide me an opportunity to utilize my aptitude and skills in a practical setting. I would use my skills and business acumen to benefit the company and develop a sustained growth strategy.
Rahul Roshan is a first-year student at IIM Raipur.