Could SCMS be Gopikrishnan's Ground Zero For Learning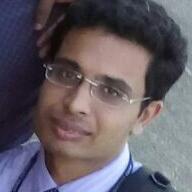 "SCMS Cochin had given me adequate knowledge about Finance. Personality Development Programs helped me express it comfortably and confidently during my placement interview. I think that's why I got picked for the job with Muthoot Fincorp," says Gopikrishnan.
The young one from Bhopal had made the journey to Kerala based on the reputation of the B-School. He knows that after two years his career prospects are definitely on the rise.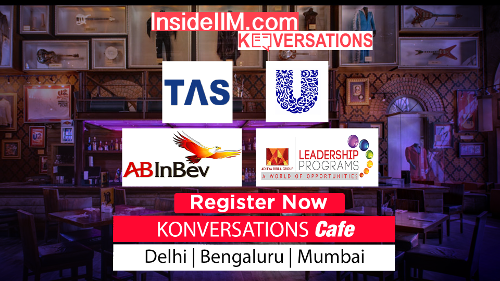 On a career high
As he starts his professional journey on a strong note, Gopikrishnan is filled with excitement and enthusiasm. He relives the moment when he heard the news of his placement emotionally, as he says, "I was so overjoyed; I called my parents right away to share the good news with them. It was dream come true for all of them. I think the efforts, the self-motivating tasks, the activities we do at SCMS Cochin School of Business helped us understand what industry expects of us, and that somehow showed during the placements."
According to Gopikrishnan, not only was he well prepared to make an impression during the crucial interview but is ready to make an impact at work too. "The role offered to me is that of a management trainee. The company expects me to be sincere, committed and transparent in the tasks assigned. I feel equipped to handle the responsibilities given to me because of the experiences I've had during my PGDM days." he asserts.
Ground Zero for learning
Gopikrishnan admits that one of the reasons why he chose to do his PGDM was definitely because of the employability factor. He opted for the program at SCMS Cochin because of its reputation and high brand value. It has been the perfect combination for him. "I had heard about the institute from ex-students. But you have to go through the experience to believe it. The course is updated keeping industry demands in mind and faculty team has an in-depth knowledge of the subject. They are also very helpful and understanding, which is a huge advantage," he states.
He also mentions the innovative teaching pedagogy employed by the faculty members to keep things relatable to students. But according to Gopikrishnan, it's the hands-on learning experience you get at SCMS Cochin that makes all the difference. "There are different initiatives including industry interface sessions that give you exposure to the corporate world. I did my SIP with Palm Fibre (India) Private Limited, Alleppey and that has been one of the most complete experiences of my life so far," he stresses.
Down the memory lane
While Gopikrishnan is looking ahead to his professional journey, he can't but help reminiscence about the place where it all happened. He believes SCMS Cochin taught him calmness, patience and determination. "It has been a fascinating journey and the institute has transformed me completely. I am really going to miss my faculty and of course, the entire batch. I would urge my juniors to make the most of every moment and opportunities they have. It will help you with your personality development and placements too," he concludes.