Dos:
Observe the patterns - do Fin firms require programming abilities, and do Prodman companies emphasise "scrum," "whiteboarding," and "documentation"?
Identify the stated soft talents and provide PORs and job experience that reflect these skills
Don'ts:
Do not replicate job descriptions word-for-word
Do not search for really specific and obscure terms
Avoid using firm-specific technologies and tools
Avoid using industry-specific jargon unless you have prior knowledge in that subject (For eg., An IT engineer should sidestep pharmaceutical specific jargon even if they want to get into GSK)
---
---
Quantification
Boost the impact and efficacy of your resume by providing quantifiable information in the descriptions of your accomplishments and prior experiences. Try to utilise more precise values that provide a more accurate depiction of the provided value.
Dos:
Identify the Key Performance Indicators (KPIs) that are utilised to track your job responsibilities in your industry (particularly for those with work experience) and emphasise the metrics that present you favourably. Some example KPIs are:

Financial & Business Impact: Improved financial performance, Profitability, revenue, customer base, business development cases etc
Human Resources: Number of clients you've worked with, team size, direct reportees, application users etc
Time: Promotion tenure, project duration, number of projects within a timeframe etc.
Ranking: State Ranks out of total students who appeared, recognition received among the total number of employees etc.
If you are not entirely sure of the exact number, a range is an effective way to communicate the data without being overly specific
Use percentages: Instead of taking absolute numbers, use percentages wherever you can. (For ex: A+ grade in 15 out of 20 subjects makes less impact than Scored A+ in 75% of the subjects)
Don'ts:
Don't mislead employers about your GPA, skills, or abilities or use incorrect figures
Don't Include Anything Confidential about your previous employer, or any confidential client names or details
Do not exaggerate obvious experiences, especially early schooling experiences
Do not state your CTC or pay directly anywhere
Putting together a résumé that showcases your accomplishments may seem like a daunting task, and that's because it is. Even so, it's well worth the effort. The first impression you make on a potential employer is through your resume, so it's critical to put in the time and effort necessary to succeed in your summer internships. In a future post, I'll expand on the other ways in which you might improve the structure of your CV. Please remain tuned for updates and leave a comment below if you have any further questions or comments.
---
---
Note from the Editor: For your Summer Placement preparation, we also have a project which tests all the facets of management, starting from marketing to product management! We're also offering personalised 1-on-1 placement mentorship, resume editing and mock interviews. Share your details in the form below, so that we can share the details with you!
---
About The Author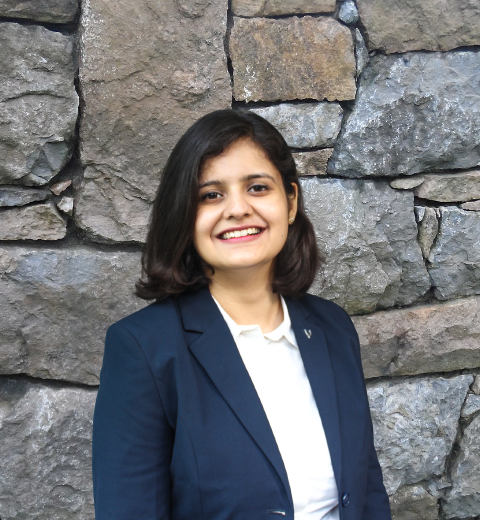 Varnika Chaturvedi, IIM Kozhikode Co'23
"As a computer science engineer from NIT- Bhopal and a Software Engineer at JP Morgan Chase's foreign exchange payments department, I am currently doing an MBA at IIM Kozhikode and have received a Pre-placement offer from Accenture Strategy after finishing a summer internship there. Personally, I am an inquisitive and cheerful individual who enjoys reading and dancing!"