Financial Aid At IRMA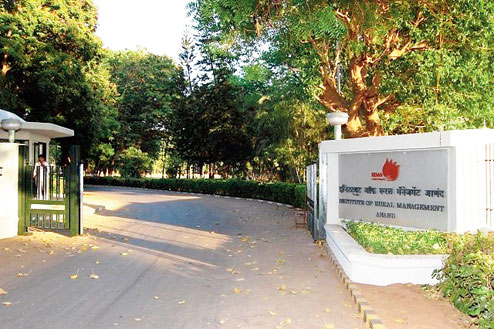 IRMA is based in the land of Amul, i.e. Anand. It was set up in 1979 by the efforts of Swiss Agency for Development Cooperation (SDC) along with the Government of Gujarat and Government of India.  It makes a solid effort at professionalising the development of rural sector of India, while recognising the potential that lies therein.
IRMA boasts of a large, diverse alumni network owing to the 35 batches that have graduated since the inception. IRMA's mission and ideology set it apart from any other b-school in the country. Let us have a look at the financial aid available to students at IRMA.
Tuition Fee Waiver Scheme and Fee Exemption
The details of this scheme are made available to students once they join the b-school. It solely depends on their individual financial backgrounds. Students may not request for this aid before accepting the admission offer, but IRMA strongly believes that no worthy student should miss out on quality education due to lack of funds.
Scholarships for SC/ST students
These scholarships cover the entire cost of the course at IRMA. Twelve and five scholarships each are available for SC and ST students. It leaves them to shell out negligible amounts as everything is covered in these scholarships.
Scholarships for disabled students
Under this scholarship, the government provides for monthly maintenance allowance, disability grant, book grant and part of tuition fee to students with disabilities. The students are required to submit their applications online to National Electronic Scholarship Portal (www.scholarships.gov.in)
Post-Graduation Aid
Tata Scholarships
TATA funds, in collaboration with IRMA, has instituted 10 scholarships, each worth INR 3,00,000 for a period of 3 years. It is meant for graduates who choose to work in grassroots level organisations.
IRMA Fellowship
Every year, the management decides on a minimum gross salary and students who earn lesser than this amount are eligible for the IRMA fellowship. The recipients may get a maximum of INR 3,00,000 during the course of 3 years. There are chances for these scholarships to increase.
https://www.irma.ac.in/pdf/admission_bro/125.pdf