Guest Lecture By Mr. Nitin Khanna, CFO, InOrbit Malls (India) Pvt. Ltd.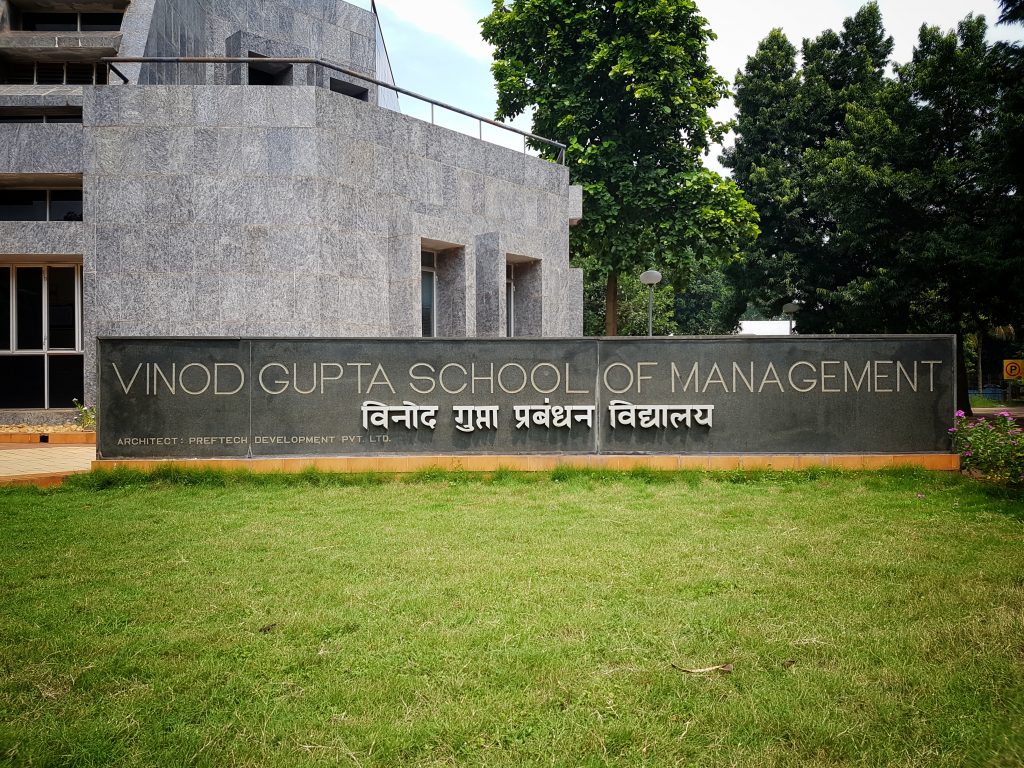 Malls, today, have become a significant part of the lives of many. From shopping to eating, everything today requires an individual to invest not just the money but also time which is, in most of the cases, even more valuable. The industry leaders are well aware of this paradigm shift and are strongly bent on providing a seamless experience to their customers.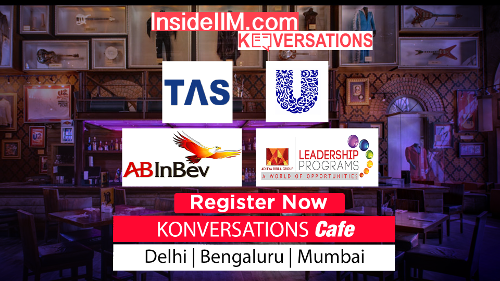 The Vinod Gupta School of Management was privileged to host one such leader whose expertise in Malls Retail Management is an inspiring example in itself.  Mr. Nitin Khanna, CFO, InOrbit Malls (India) Pvt. Ltd., carries with him more than two decades of corporate experience, which he humbly likes to refer to as learnings from successes and mistakes. Mr. Nitin divided his session into two halves with each of them being a treat for the students at VGSoM.
Mr. Nitin began the first segment of his session by sharing some significant numbers to set the stage for a rich discussion on Retail in India. He attributes the growth of the Indian retail market, which provides 8% of total national employment and accounts for 10% of the country's GDP, to the ever-expanding middle class which has, in his words, transitioned from a pyramid type structure to a brick one.
Mr. Nitin, focusing on his own domain, further explained the intricacies of mall management whose success requires a perfect blend of many things like tenant mix, lease rentals, and revenue share to name a few. He stressed on the current phenomenon called "selling the experience" by talking about various aspects such as lighting, cooling, space management, staff training, etc. that go into making a memorable shopping experience for the customer. The amalgamation of a better Route to Market Strategy and an equally good Brand Strategy is the key to success in the retail business, according to Mr. Khanna. He also presented a couple of cases to impart knowledge relating to risk management and warehouse management which have become the real deal makers or breakers in the current market scenario.
This was followed by a Question and Answer segment with the students of VGSoM which further led to the second half of the session where Mr. Khanna talked about his own learnings from his student as well as professional lives. This segment helped the students understand the significance of getting the basics right and always striving to learn more. Apart from handling the big numbers in his capacity for InOrbit Malls, Mr. Khanna also spoke of his fondness for movies and cricket and ended his session with suggestions on how a manager definitely needs to maintain a proper work-life balance to achieve his true potential.
For such an engaging session of ideas and experiences, the Vinod Gupta School of Management is grateful to Mr. Nitin Khanna who took time out from his busy schedule to interact with the budding managers at the Institute and hopes to forge a long-lasting relationship with him.
VGSoM Kharagpur
The Vinod Gupta School of Management is a business school in India. It was established in 1993 at IIT Kharagpur and was the first management school to be set up within the IIT system. It was initiated by a distinguished alumnus and a Life Time Fellow of the Institute, Mr. Vinod Gupta. In the year 2018, VGSoM completed 25 glorious years of its existence as a premier B-School of India. Today it is consistently ranked as one of the top 15 Institutes for business management in the country and boasts of a list of illustrious alumni holding prestigious positions in companies across the world.