Recently, PayTM released front-page advertisement (referenced below) congratulating the honourable Prime Minister Sh. Narendra Modi on taking the boldest decision in the financial history of independent India!
Below this congratulatory message was an image of a confident smiling PM Modi, which was followed by exalting people to pay with PayTM and join the revolution.
Take Your Career To The Next Level. Ask Our Experts Anything. We Will Respond Within 48 Hours.
This blatant use, nay misuse, of PM Modi's image shocked and angered many people, prompting to question PayTM's intention!
Of course, no commercial organisation can blatantly use an image of a celebrity to promote its business. If that were so then how did PayTM get the courage to do so?
The answer, my friend, lies in the fine letter of the law.
The law, it seems, cannot stop any person from congratulating another person, whose achievement, he deems praiseworthy. He can do so without seeking prior permission from the person whom he is congratulating!
View the PayTM advertisement against this interpretation of the law and it would be self-evident, that they have relied on this interpretation of the law to release an advertisement congratulating PM Modi!
A lesson for us: The law is fine but loopholes are better!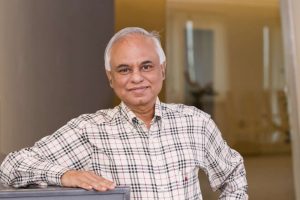 In this series, Rajesh Srivastava, Business Strategist and Visiting Faculty at IIM Indore gives you a regular dose of strategy case studies to help you think and keep you one step ahead as a professional as compared to your peers. Rajesh is an alumnus of IIM Bangalore and IIT Kanpur and has over 2 decades of experience in the FMCG industry. All previous Strategy with RS posts can be found here.