It is around that time of the year when students from IIM Indore gear up for their annual rural marketing research initiative, 'Utsaha'. This marketing research is conducted to cater to the needs of corporates across sectors vying for rural market share.
Like every year, students of IIM Indore will visit the 'Karthik Purnima mela' at the Janapav Kuti village near Indore on November 28 and conduct a survey. The data generated from the survey will serve various research purposes for FMCG, Farm Equipment, Rural Finance and automobile companies. Interestingly, the fair attracts over 50,000 visitors over a span of three days.
As part of 'Utsaha', students of IIM Indore work on research projects on behalf of organisations and companies to get a feel of the psyche and behaviour of rural consumers. "This is the fifth edition of 'Utsaha' and we already have grabbed projects from three companies. While one company that operates in the financial service space, Eko India Financial Services, wants to know the ATM usage behaviour of rural consumers, the other, Hindustan Unilever (HUL) is keen on discerning insights related to snacking. Also, with farm equipment and light commercial vehicles (LCV) as its focal research area Mahindra & Mahindra are hoping for some refreshing insights from this rural fair", said Atif Nayeem, co-ordinator of Utsaha, a student of the 2011-13 class.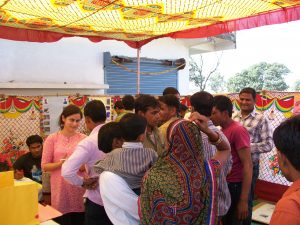 "We are in talks with some other leading companies, including Castrol, Nestle, and Vodafone, for such projects this year," confirmed Nayeem.
Earlier, Utsaha conducted surveys for Cadbury's, Reckitt Benckiser, Pidilite, Airtel, Idea and Wipro Consumers to mention a few. Last year witnessed execution of six projects ranging from Aadhar UID cards to Opportunities for nutritional foods in collaboration with MART, the rural research agency headed by Mr. Pradeep Kashyap, the father of rural marketing in India.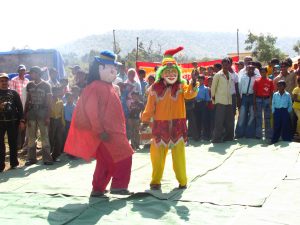 Typically, village haats and melas present a diverse mix of rural segments which can be good samples for marketing research. In order to increase the interest level and attract crowds to participate in the survey, students organise various types of games. The differentiating element in IIM Indore's approach from the others is the absence of a standard questionnaire or loud branding. IIM I students take a different approach for the target audience as most of the respondents are illiterate or semi-literate
[caption id="attachment_3750" align="aligncenter" width="470"]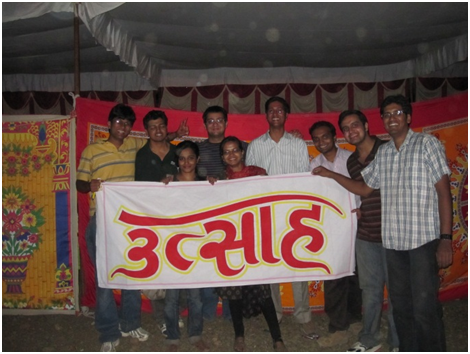 An Utsaha 2009 file image.[/caption]
"We organise different types of engaging games for villagers and try to gauge their mindset and purchasing behaviour. In an interesting survey for Reckitt Benckiser, students of IIM Indore found that rural consumers would prefer 'Mortein', the mosquito repellent brand, in the shape of an incense stick or agarbati. 'Utsaha' often comes out with such interesting findings," added Nayeem.
In another survey carried out for Pidilite's adhesive brand, Fevi Kwik, it was revealed that consumers would like to see the product available in medical stores. The finding amazed the company.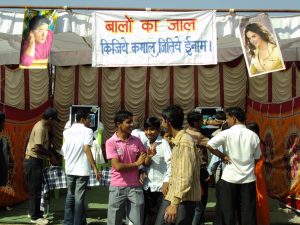 'Utsaha' was started in 2008 when a group of students attended the 'Karthik Purnima' fair in that village and witnessed the crowd over steaming cups of 'chai' at a thela. Immediately, the idea to use the huge captive audience to understand the psyche and purchasing behaviour and use it to the benefit of various companies flashed in their mind.
This year Utsaha promises to be bigger and better with venerated companies participating for the race to the bottom of the pyramid.
- By the 2012 Utsaha Team
Read everything about IIM Indore here , Posts on Utsaha 2011 here
Perspectives - Career perspectives from those who've faced the battles and reached the top.