IIM Nagpur Hosts ILLUME'17 – Second Industry Institute Interaction Meet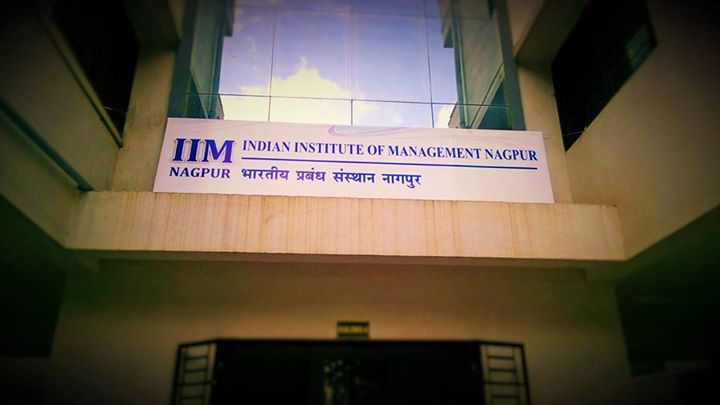 IIM Nagpur organised its second industry institute interaction meet – ILLUME'17, IIM Nagpur's Annual Flagship Event, at Le Meridien, Nagpur on July 29 and 30, sponsored by Punjab National Bank, Union Bank of India, Le Meridien, and Western Coalfields Limited. The event aims to provide a platform for Industry-Institute Interaction that would help in harnessing industry experience and nurture relationships between the industry and the Institute.
With every evolving businesses and the associated strategies, it has become of paramount importance for the HR to nurture leaders in this era of volatility. Also, with emerging technology comes the need for financial inclusion and so does the challenges of tapping into new markets.
The meet started with an inaugural address from Prof. L S Murty, Director – IIM Nagpur. "There are certain things," he said, "which cannot be learned only through theories and concepts. It requires practice and experiencing its nuances." Seventeen Eminent speakers from renowned organizations participated in the event. Speaking about the innovative HR strategies and attractive employee value proposition, Mr. Harjeet Khanduja, Vice President- Human Resources, Reliance Jio, said, "Intensity of employee attraction depends on the kind of experience you create for them. Also, you must identify at what level you want to engage with people, that drives your employee value proposition." On developing new skill sets, Divya Amarnath Head- Learning & Development ADM at Infosys, said, "Stay connected with your core strength and keep an eye on emerging skills. Identify emerging skill sets adjacent to your core strength and continue to invest in them." She continued, "A versatilist picks up a general strength and applies it to different lines of work."
Day two with the theme of financial inclusion by leveraging new technology  and tapping new markets in which Mr. Mehul Bhagadia, Head – Global Analytics Centre, JPMorgan Chase & Co, said, "Technology, in one word for me, is disruption." One of the major highlights of the event was that of financial literacy wherein Ms. Saira Ziauddin, DGM – Financial Inclusion at ICICI Bank Ltd, said, "The major differentiator today is the knowledge level of customers to get into transaction mode. What works in India for financial inclusion is 'Less Cash' model & not 'Cashless' model." Speaking about tapping new markets, Prashant Parameswaran, Director – Marketing Strategy & Insights at The Coca-Cola Company said, "Adaptability and agility are key to succeeding in today's market."
The panellists also included Mr. Jyotirmoy Mukherjee, Mr. Ashwani Kumar (Vice President – Marketing, Jindal Steel & Power Ltd), Mr. Manish Makhijani (Consumer & Market Insights Head, Hindustan Unilever Ltd), Mr. Dinesh Nandwana (Founder & MD, Vakrangee Ltd), Mr. Charan Deep Singh (Head – Marketing, Digital Marketing & CRM, TVS Credit Services Ltd), Mr. Dinesh Pillai (CEO, Mahindra SSG), Ms. Nivedita Deshpande (Head – Talent Management & OD, Raymond Ltd), Ms. Priyanka Sangharsh (Country Recruitment Leader, IKEA Retail India), Mr. Bikram Nayak (Head- Talent Acquisition, Office of CEO & MD, Larsen & Toubro), Dr.Sanjay Muthal (Executive Director, Insight Executive Search), Mr. Saumen Chatterjee (Associate Director HR, Dr. Reddy's laboratories), and Mr. Prateek Dubey (Director – Human Resources, IDFC Bank). The faculty of IIM Nagpur – Prof Neerpal Rathi, Prof Varsha Khandker, Prof Rahul Sett, and Prof Thiagu Ranganathan, moderated the panel discussions.
The two-day event saw participation from the speakers, faculty, and the students. Sahil Jain, a PGP2 student and part of the organising team said, "We feel privileged to have listened to the various challenges in the industry be it managing people, tapping new market segments, or working towards financial inclusion by leveraging technology. The best part of the event was the panel discussion and the one-on-one interaction with the stalwarts from the industry. The perspectives and insights shared by the speakers have not only added to our learning but also inspired us to pursue our goals."
IIM Nagpur, as a token of appreciation to the guests, awarded tree plantation certificates to all the speakers, wherein a tree is planted on behalf of the speakers at Chintamani, Karnataka. All the speakers were also presented with their sketch made by Arkadipta Debnath, a PGP1 student at IIM Nagpur.