IIM Raipur – What Makes It Unique And Why I Chose It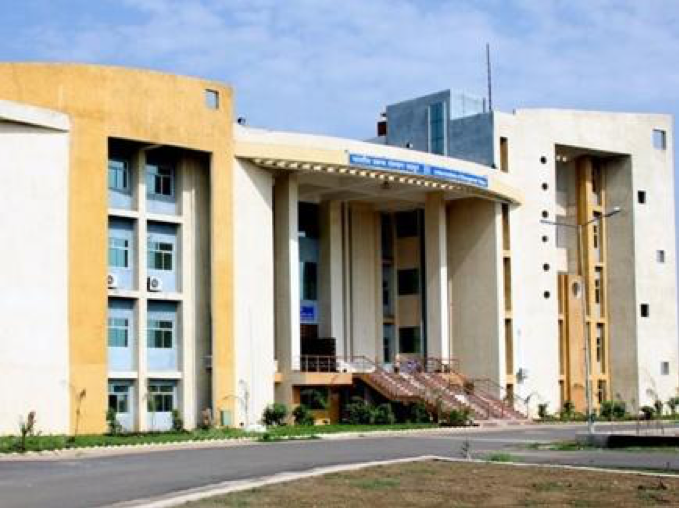 A few months back I got Interview calls from Few Colleges, nothing was certain at this point. I just had a vague idea about MBA program, started my research regarding this program and tried to identify my priorities for pursuing this program and I would choose a campus which would offer me a chance to satisfy my priorities. Learned a lot From researching and figured out my priorities but at this point, I only had interview calls Nothing was certain about where I will end up pursuing MBA program.
Identifying one's priority is important for any person so I did exactly that, I always had high regards for my skills and abilities, Having worked in an organisation I realised that I had good technical knowledge and skills but lacked people skills and leadership qualities, I was  not able to convince older people that my ideas were as good as theirs, but my manager at that time listened to my ideas encourage me to share more. He kind of inspired me to become a manager, so I prioritised developing my skills, personality and knowledge about management. It is easy to learn theories but to apply those theories practically is a different ball game, I wanted to pursue MBA program in a campus which offered me both practical and theoretical knowledge about Management and exposure about current trends in Business and industries.
I've always imagined of having my own business venture someday since my graduation from NIT Trichy but I had no idea about marketing especially identifying market and targeted marketing which is essential for business in current scenario and operations is also an essential part of any business, without operations there is no product or service to market/ sell . I have identified my interest in management streams, some campuses are famous for marketing and some are famous for operation but I wanted my campus to be equally good in both of these streams so that I could develop my overall knowledge about running a business.
Academics is not the only thing required for a campus to be good it should also provide a good overall experience for the students, depending on their interest they should be able to pursue their hobbies in their leisure time. Playing sports has been a hobby of mine since childhood I expect my campus to have good facilities for sports and also cultural activities to light up students mentality now and then. These were the things I looked for in a good campus. By the time shortlist were out I had a clear idea about what I want from the MBA program. I was not able to convert any old IIMs and I have converted a few new IIMs.
I started weighing my options and wanted to choose a campus that satisfies all my interests. I identified IIM Raipur as an ideal place as Faculties of operations and marketing were pretty good compared to the other college I converted. It still operates in a temporary campus some see this as a disadvantage but I saw this as an opportunity as the temporary campus is small it give me an opportunity to socialise and improve my People skills. It also offers good participation of cultural and sports events for the students. That is how I have identified IIM Raipur as an ideal place for pursuing MBA and developing myself to be a better person. I was lucky enough to convert IIM Raipur in the first round. I would advise other aspirants to choose their campus based on their priorities and it is very important for any person to get their priorities straight in life.
Which ABG company would you want to work for and why?
I am a graduate from National Institute of Technology Tiruchirappalli studied Electronic and Communication Engineering, I was interested in communication part of my engineering curriculum but I was not able to find a job in this stream but now life has provided me a second opportunity. Idea Cellular is one of the players in Mobile telecommunication network which successfully implemented LTE technology and offered their customers high data speed across India. Still India is behind in telecommunication technologies compared to other developed countries, i would like to be a part of IDEA to bring the transition from 4G (LTE) to 5G (ITU IMT-2020) To make India technologically advanced Nation.
-Santosh P is a First year student at IIM Raipur