IIM Shillong – 10 Years Of Uniqueness
There are several reasons that make IIM Shillong unique, first and the most important is the batch size, we at IIM Shillong are a family, where everyone takes care of each another. This premier B-School which completed its ten years recently is now the oldest amongst the new and newest among the old set of IIMs.  The college has a dedicated foundational course on sustainability which includes various live projects that help in solving real-life problems of the community, this helps the participants understand the importance and need of sustainable solutions in the times to come. The college was established with a motive to develop the entrepreneurial skills of the northeast, and the college stays by it. We at IIM Shillong take the society together by organizing cleanliness drives, placing dustbins in and around the campus to make sure we keep intact the beautiful campus and the area around it. IIM Shillong is famous for setting a benchmark when it comes to corporate competitions, which clearly communicates how practically the participants are taught about various business concepts by the eminent and experienced faculty we are fortunate to have. The college engages itself into organizing various activities like the nurturing minds, taking the vision of Dr. APJ Abdul Kalam ahead by transforming the society and doing our bit to promote education for all. The college adheres to all the preaching of Dr. Kalam that he passed on to the participants while he was the visiting faculty at the college and tries to implant them to the participants in whichever way it can. The colleges give utmost independence to the students in organizing various events like the golf cup which is a flagship event of the college along with  Khlurthama under the umbrella of various clubs and committees which helps providing real life experience of management and working with people to achieve something bigger than an each individual contributing to those events. Not to forget the campus. It's the campus in clouds, right in the heart of Meghalaya and we are proud to be part of this prestige institute.
The ABG Company I would like to work for: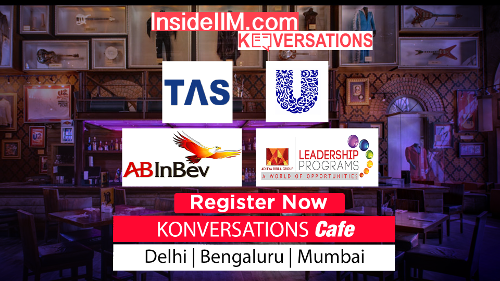 The FMCG sector is expected to see a compounded annual growth rate of 27.86% by 2020 (as per IBEF). This clearly indicates the importance of the FMCG sector in the years to come and Aditya Birla Retail Limited will surely reap the fruits of this rapid growth seen in the FMCG sector. Aditya Birla Retail Limited has already made its mark in the sector with the Quality 1st Supermarkets and it is also the first company to receive the FSMS (Food Safety Management System) certification, which clearly reflects the highest quality standards in manufacturing, storage, distribution and sale of food. This makes it the perfect company I would like to work for.
Kratgya Gupta
PGP 1st Year
IIM Shillong