IIM Shillong Hosts The Fourth Edition Of Melange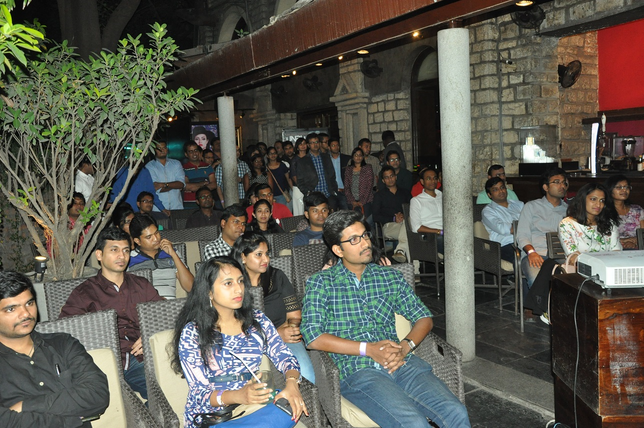 The fourth edition of Melange, the annual alumni meet of IIM Shillong, was conducted by the Alumni Committee on February 6th. Since the previous edition of the event was held in Delhi, a trip down south to Bangalore was the unanimous choice for the organizers. With a majority of the alumni being based out of Bangalore, the decision was easier to make.
The event was attended by the Director of IIM Shillong, Prof. Amitabha De; Chairperson of the Alumni Committee, Prof. Sanjeeb Kakoty; and Hemango Kishore Datta, Manager Corporate Affairs, Public Relations and Placements. The sustained support of them and the entire IIM Shillong administration was instrumental in the success of the event. The recent developments in the Institute, ranging from placements to infrastructure was conveyed to the alumni by them. A video montage of messages from the professors and staff was presented to the attendees, along with a slideshow of images from the campus. The formal session concluded with the alumni voicing their opinions for the greater good of the institute.
The event was strikingly different from the previous editions in that the venue for Melange this year was Hard Rock Café, a favourite hangout location in the major cities. The ambience was appreciated by all and gave us an opportunity to witness the camaraderie of the earlier batches and to gain valuable insights into the IIM Shillong of the older days. The alumni got a much-awaited chance to interact with their professors and relive their days on campus.
The event ended with enquiries about the next edition of Melange, portraying the bond shared by the alumni with the Institute. Melange '17 looks set to beat everyone's expectations already!
Author- Abhijiet Balakrishnan
The author is a first year PGP participant and a member of the Alumni committee of IIM Shillong