IIM Trichy – The Growth Story

What makes IIM Trichy unique?
It has been more than a year now for me to have joined IIM Trichy and the experience has been nothing less than memorable. But the most prominent factor that makes IIM Trichy unique is the sheer desire to thrive. The constant emphasis to be among the best, be it competitions, be it sports or be it placements, the bar is being raised higher and higher. We have never seen ourselves to be a part of a second-generation IIM but an IIM and that how we have decided who our competitors are and it's a sheer joy to see the whole IIM Trichy family coming together to achieve this step by step, one milestone at a time. We have made progress too, our placement results, batch's academic achievements are a testament to those. At the same time, this progress hasn't slowed down the urge to do more but have accelerated it. We see more number of students moving out of their ways to gain specializations in domains and fields; we see more students working on innovative projects and the best part is the support being extended by the college. Faculties stepping out of their ways to help and mentor students speaks how each and everyone in the community is putting in efforts for this institute to excel.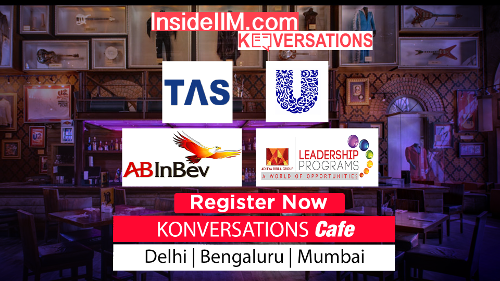 Just to put forward few examples, our placement figures have grown constantly, and the future looks good. The number of people doing CFA and FRM has increased drastically. We have student gaining expertise in emerging technologies such as IoT, Blockchain, ML and AI. This has also been acknowledged by the industry, and a few of us had been offered internships in these fields adding the industry component to the learning process which has been quite fruitful. From the batch's perspective, the new one has an almost 50% female strength making it one of the most diversified batch in all IIMs. The administration is also putting in their best foot forward to ensure students get the best balance of academics and extra-curricular so as to have an overall development and to get the best out of the program. This is also facilitated by the state of the art campus with sports facilities, a swimming pool etc. to name a few. There is also a huge amount of industry interaction with great numbers of guest lectures and live projects attributing to increase industry awareness. With all these efforts and the growth direction that we are going in, no doubt IIM Trichy will have more achievements to celebrate and new heights to reach.
Which ABG company would I like to work for and why? 
For me, the clear choice to work for in an ABG company would be Idea Cellular. With my background in developing IT products and service solutions in the telecom domain for companies like Verizon and CenturyLink, it would be a clear progression. Apart from being a great learning opportunity and an avenue to upgrade my skills and telecom domain knowledge, it would also allow me to contribute to the business side of it. I would specifically be interested in its IT operations as I could also bring in and leverage the knowledge I have gained over my four years tenure in the IT industry.
This article is written by Dinesh Kumar Majhi – Class of 2019