IMI New Delhi | B-School That Never Sleeps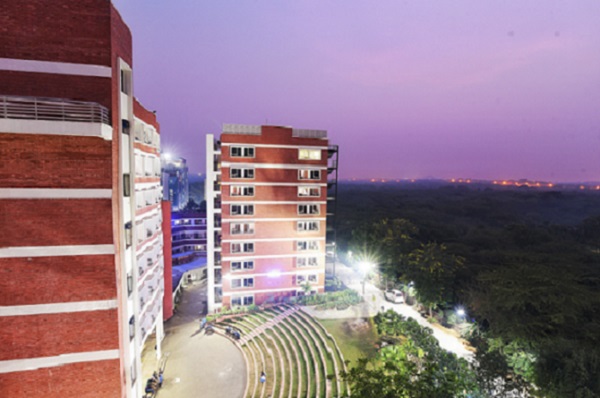 It is indeed true that the MBA Campus Life is the best thing that anyone could get. It has been Six months and I still remember the first day standing in front of the gate of one of the most coveted B-Schools of the country. Emotions rushing through as I had heard many fables that IMI is the campus that never sleeps, and I was all excited to be part of it.
So here I was in the campus sitting in the batch meet with undeniably the brightest minds of the country. Council gladly discussed the things that were waiting for us and we were all buckled up to go for an enthralling ride of two years.  Next Day, it was 4 in the morning and suddenly there were heavy knocks on the door. Still half asleep, I opened the door and the voice was heard: Dude we have an outbound. Suit up! and then the clock started rushing.
As soon as the outbound was about to end, a mail was received that the committees' and clubs' selection process has been started. I saw batchmates running here and there for the interviews and in the end, all got their deserved positions. So now it was the time of the societies to enter the race of the selection and they too got their piece of the pie.
From Freshers party to the management conclaves, the events were lined up. You could see the campus glittering even in the night like there was a festival every day. Students sleeping at 4 am in the night, waking up at 8 to get to the classes. We were amazed already within a few months, but bigger things were waiting.
The season of the events had just started and the line-up of National Alumni Meet, TEDx and Model United Nations had already set the campus on fire. To add, the IMI's biggest Sports and Cultural Event, Kritva'19 is yet to come. Moreover, in Academics, Quizzes, assignments and project deadlines always kept us at our toes and so the only biggest affair in the IMI is to thrive.
IMI is the B-School where there's an opportunity at every stage to advance. Corporate Competitions and Live Projects has become the part and parcel of our lives and they have shaped us all in amazing ways. Also, the Final Placement season has already ended with the average and median figures skyrocketing. To sum it up, IMI has the most happening campus around the globe and where the sky's the limit. So yeah, it is indeed true that "IMI Never Sleeps!"