Internship Diaries: The Girl In The New City (Mumbai)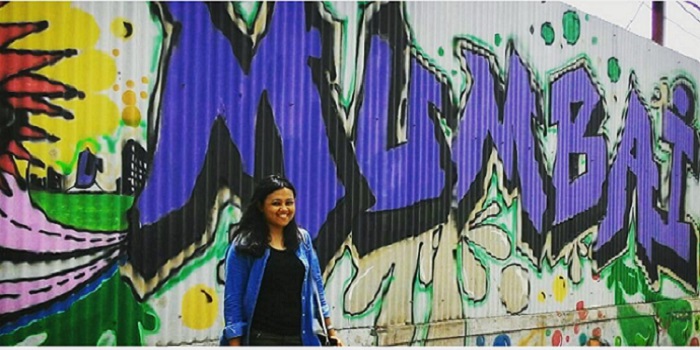 It wasn't my first visit to Mumbai, but it was going to be my very first experience as a working professional in the commercial capital of India. The future is not generally known but, I was overwhelmed to know that I would be interning at Future Generali India Life Insurance Ltd, in the City of Dreams.
I had always been bonkers for Bollywood and had planned to do some star-spotting. When I reached my workplace the first day, I was awestruck by the sheer excitement of working in the same beautiful building where the film '2 States' was shot.
Since I was living quite far away from my workplace, I had to choose the local train to commute every day. Well, what had been described to me as a must-have experience, seemed to me as a battle survived. The next day, I was a part of the same crowd I had loathed but eventually it was all fun to me as I became a representative of the 'never say die' Mumbaikar spirit. Interacting with random people, seeking and rendering help whenever possible became a routine. One more thing, your time and hard work are valued here.
A usual week at work was filled with playing with huge chunks of data, reviews with mentors, calls and meetings. But it never seemed dull, thanks to the most amazing batch of interns I could have wished for. They were from across colleges in India, who planned outings on almost every alternate day of the week.
When weekends seemed insufficient to explore the grandeur of the city, I started getting done with the things on my bucket list post working hours and Zomato became one of my most used apps. Mumbai is known for its street food, nightlife and a gamut of cuisines, which ensured that the foodie in me never got bored. Few of my favorite places include Joey's Pizza, Cafe Moshe's, Fusion kitchen, Persian Durbar, Tap sports Bar, Waffle Bay.
The Marine Drive is the most beautiful place in the city and catching up with friends there with vada pav, tea, bhel puri and office gossip is a must. I always thought I would fall short of time to explore the city within these two months, but was done with visiting the Gateway of India, the Golden Pagoda, Bandra, Juhu Chowpatty, Aksa Beach within the first two weeks.
Mumbai being the fashion capital of India and housing almost all brands of the world, delighted me with its street shopping. Linking Road, Hill Road, Colaba Causeway, Lokhandwala Market would everyday witness thousands of people, bargaining, arguing, and finally walking away with their desired commodities happily.
The past few weeks in Mumbai have been a joy-ride and I couldn't have asked for more. Here, in the city that never sleeps, I have learned how to mix work with play and be happier in the end.

———-
About the author:
Soumya Rath
Intern – Future Generali, Mumbai

You can read other articles on Internship Diaries here.
You can read all other articles on XIMB here.
Xavier Institute of Management Bhubaneswar
Xavier Institute of Management, Bhubhaneswar is one of the most coveted B-schools in India. Established in the year 1987, XIMB is known for quality education in the field of Management and creation of future entrepreneurs. XIMB offers to its students three prestigious programmes; Business Management, Global MBA and Executive-MBA. 30 years and still going strong, XIMB strives to achieve its mission of making managers with a human face.