Lessons From A Make-Up Artist – Marvie Ann Beck Academy – The Real Life MBA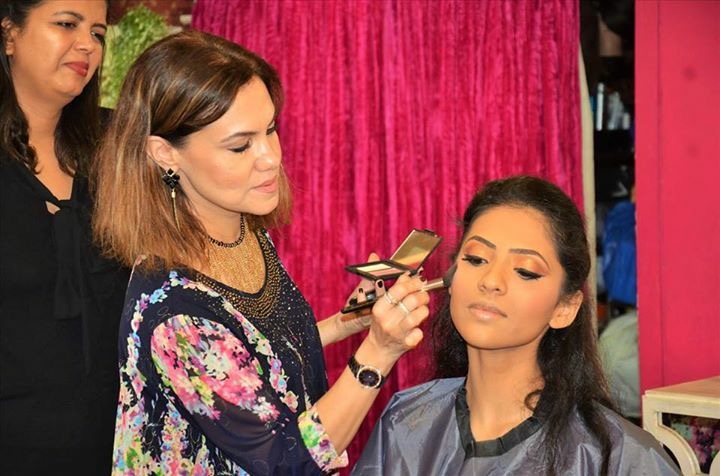 India is a country which was and is rich in creativity with a pool of immensely talented artists like writers, painters, singers, actors, etc. It is a country where goddesses like Saraswati, who represents arts, music, wisdom and knowledge, are worshiped.
Marvie comes from a family of artists. She dabbled in all the possible art forms, from dance to singing to literature. You name it and she has done it. She is a literature graduate and wanted to be a teacher. But the creative side to her took her to the area where she could explore her imagination and it freed her from having a 9-5 desk job. She tried all the art forms before she decided to take the plunge and pick up a makeup brush. She was a dance trainer then an air hostess which she enjoyed thoroughly. After being an air hostess for a few years, she decided to use her creativity to earn some good, quick and legal money. She got trained in makeup by Penny Delamar, the owner of Delamar School of Makeup, London.
Meet the Artist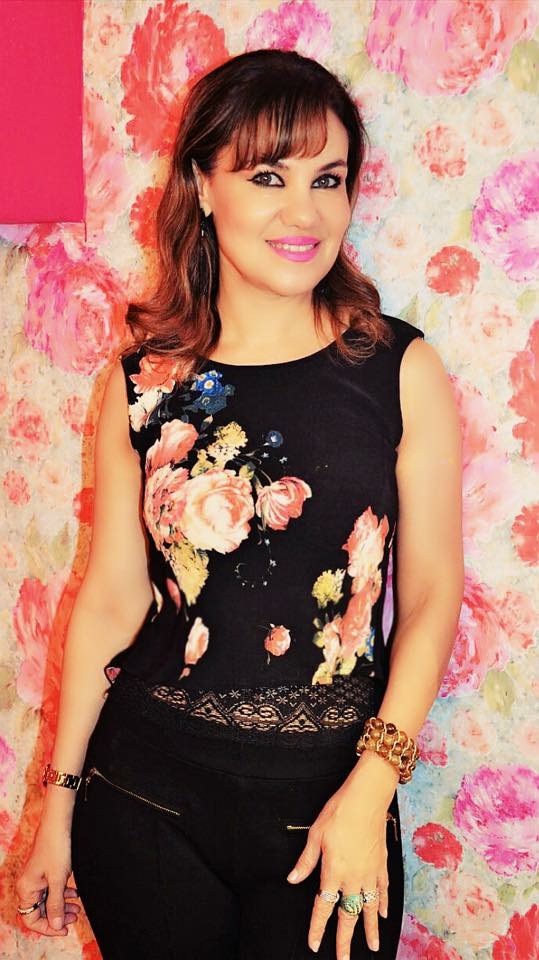 Having been trained, she came back to Bombay and made a list of all the people she knew and informed them about her new career choice. She got her first call from a friend who needed a makeup artist for an ad shoot for Nivea. The shoot was a success and with this, she  filled a need gap in the industry with her penchant for doing natural look makeup. There was glamour but there was no one providing the natural look that she provided. She became famous for the natural look and for the first 4-5 years she just did that. She was passionate about what she did.
After a decade of being a makeup artist, and after giving birth to a baby boy, she decided to give time to her son. But while her son was growing up, she wanted to do something. And that was the time she decided to be a trainer. Though she was training since years, she decided to open her own academy in 2011-12. She left everything to invest her time and energy into her business. It  became a full-time thing for her.
Challenges Faced
Being a celebrity makeup artist, in the fashion and glamour industry, she never had to explain who she is or how good she is. But when she opened an academy to the rest of the world, it was a challenge. The challenge was that they didn't know who she was, or what she did and why she did it. She explains, "My target group had suddenly changed. I couldn't understand the resistance. I had to literally explain to them that I'm a makeup artist who has done makeup for celebrities like Aishwarya, Urmila, Shahid, etc. I couldn't understand why are they doubting me when I have opened a school to benefit them? But I understand now, that my clients and my students have the right to ask questions. When I realized this is when I also realized how it is to actually do a business. It's like along with my art, I also learnt the art of business."
It's a safehouse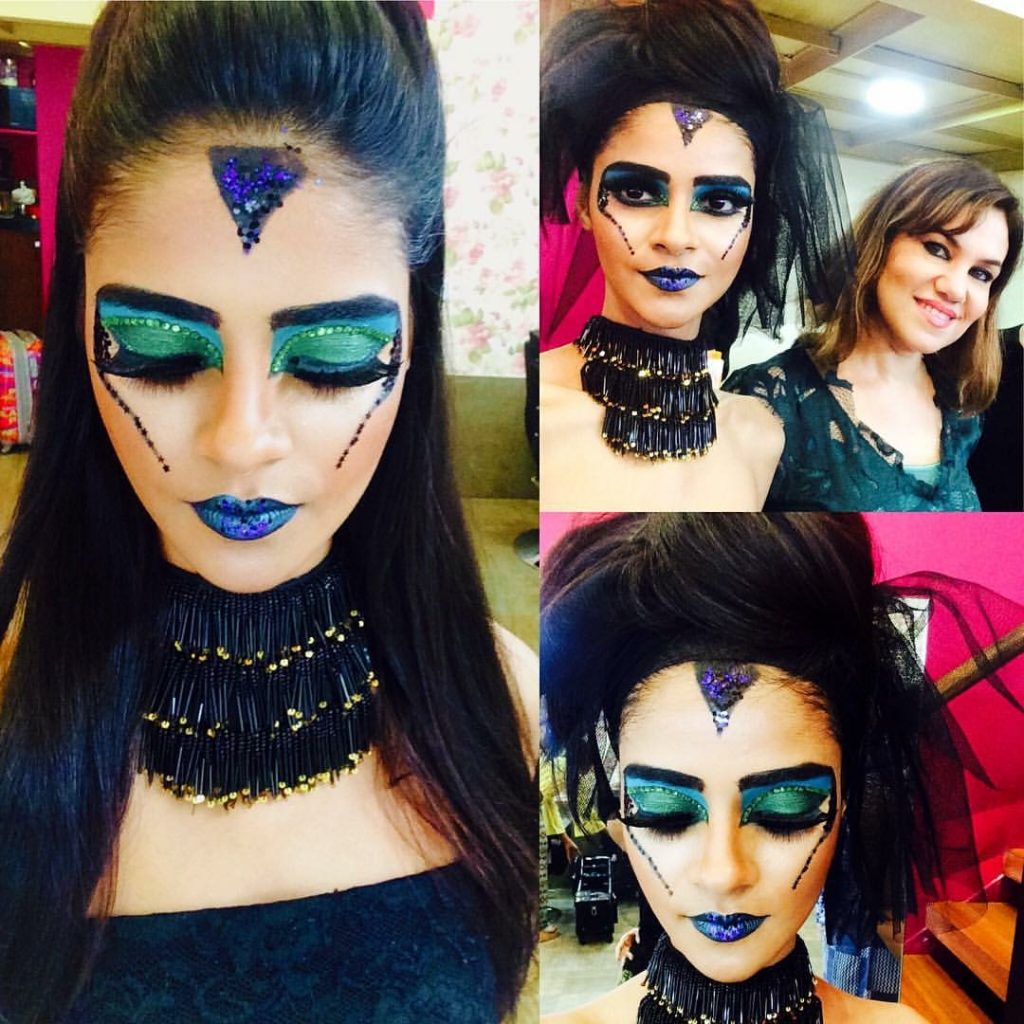 Marvie Ann Beck Academy is not only a place where you just learn to be a skilled makeup artist. It goes beyond the basic training of being a makeup artist. She says, "We don't just train you to be a good makeup artist, but we also train you to have the necessary job skills. We guide you and groom you to find a job. We don't leave them hanging. We are committed to make a difference in the lives of our students. Their overall development as a person and as a makeup artist is what is important."
She added, "I never say no to a client/student. If someone is a slow learner, I will make sure she gets extra days and attention to learn the art well. I have made it a policy here. The person has come for a reason and he/she should get what they want before the leave."  
Course Structure
The courses offered at the academy are carefully designed keeping in mind the nature of work of a makeup artist here in India. She said, "Having worked as a makeup artist in the industry for the past 20 years I recognized there are certain things that are required. 70% of the time it requires certain things which will actually be your daily work. And then there's 20-30% of work that you do occasionally. I have designed the course on what you really really need and I directly take you there. It is a fast course and the reason why it is designed that way is nobody can afford a long course and nobody has that time. Abroad the course can be anything between 6-18 months. But here the requirement is different; it is bridal and beauty for which I adequately prepare you. It's about making the course feasible and doable for all." The course is priced around 1.5-2 lacs for both hair and makeup. They offer makeup courses for personal as well as professional purposes. The personal makeup course is a day long course wherein they guide you to do your own makeup, which colours to choose, which brands to invest in etc. Whereas the professional course is a 5-week course where they train you right from basics to workshops on special effects and prosthetic.
On Staff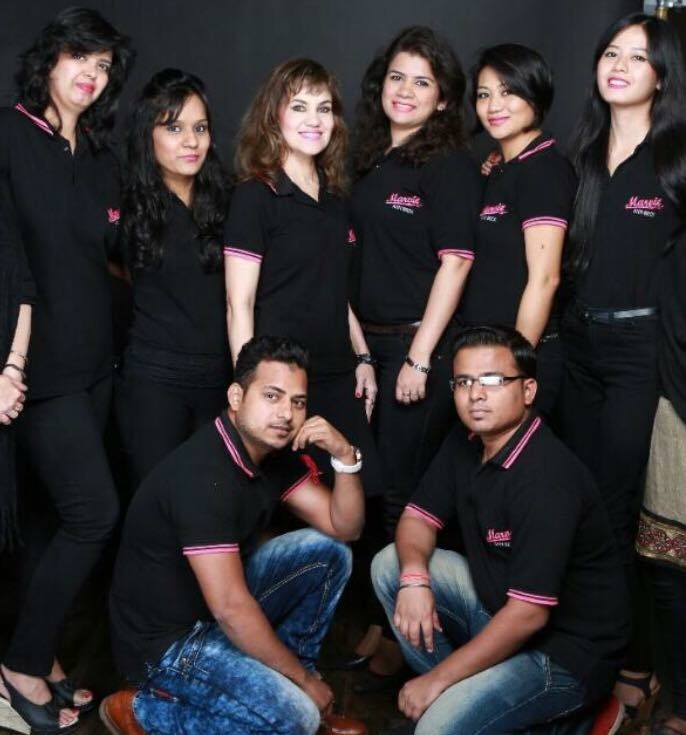 They mostly hire their employees through an agency. Although there are times when a student is exceptionally good at the makeup, she trains them further to be a part of the company and team. So far she hasn't had any issues to retain the staff. She comments, "There's no issue as such but when girls join and then they get married or have babies, they usually leave as they're now guided by different motivators. Sometimes people join only for the association of the name and leave. There are always other companies and salons which poach my people. But in the long run that doesn't matter to me because I am there for my academy. I'm not afraid of hard work."
About Marketing
Marvie's Academy uses multiple mediums to advertise and market their course. It's a mixture of Google, Facebook and Word-of-Mouth publicity. She adds, "Even though we get calls after putting up an advertisement on Google or Facebook, somehow they have come to us finally through somebody. So it's a combination. No matter how many ads you put out there, they will do their research and they will finally find someone who has actually done the course with us or knows about us." Marketing doesn't work in isolation. It has to be an integrated process.
Marvie's View on the Industry
Everybody loves glamour. And here in India, with Bollywood and the Fashion serves as an entertainment and everybody loves it all over the world. She tells us that this industry is very alluring but there is a reality behind those perfectly carved muscles, perfect winged liner and it's time people realize the reality behind it. She said, "The glamour industry does make you a bit selfish but in a good way. You have to realize what is good for you. It's a great industry but I want people to respect it. All the people who work towards creating the stars; the makeup artists, the stylists, the spot boy, hairstylists, everyone. There should be minimum fees that people should be paid for their labour and efforts." And she tells us that it can happen only if people in the industry themselves respect their profession. Because anything that is free has zero value.
About Competition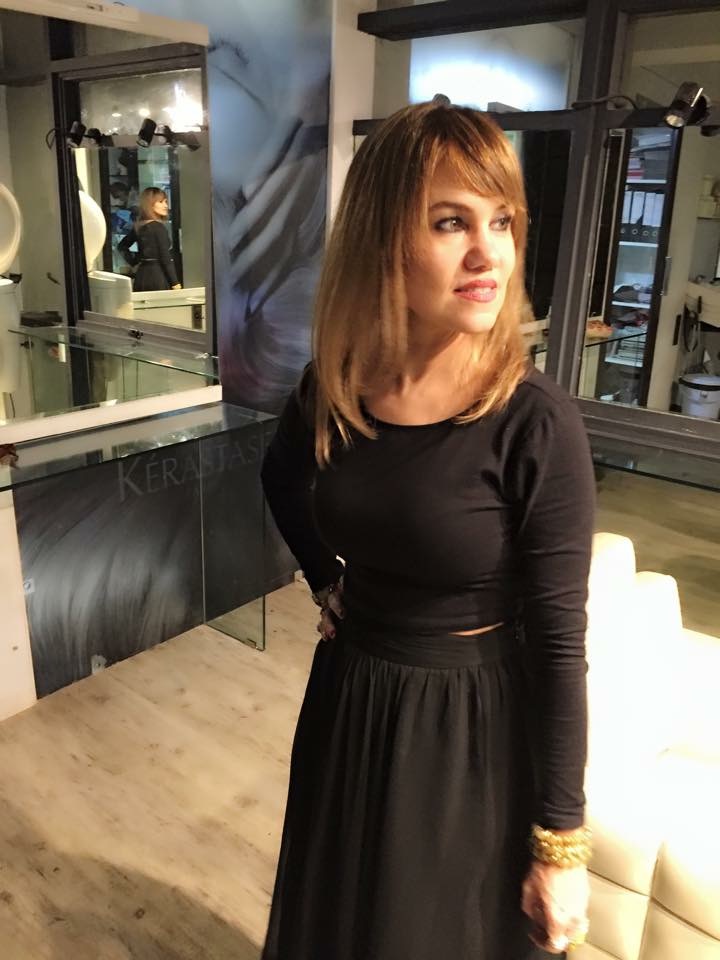 Marvie said, "When someone else opens up a new academy, I don't say see that as competition. I just have one message for them- 'All the best, it's hard work, do it'." In fact, the online tutorials on makeup actually boost her business. She commented, "Seeing it on youtube is one thing and actually doing it is another. So the hype that those online videos create actually aids to my business. And I would love to get into that space too. Right now my focus is on revamping my business. But I would get into it eventually. It's an amazing place as it has the power to change so many people's lives."  She gave a very interesting insight – when someone else does something, they're not doing that to harm your business, they're doing it because they want to do something. So the best thing to do is to focus on your own work and on how to get it better. She adds, "There are so many academies that have opened up using my material. A simple cut copy paste. But I didn't let that bring me down. And the only thing is that I'm here to stay. It doesn't matter if I have two students or twenty students, it will go on. And I don't take this plagiarism of my work as a threat. I take it as a compliment and move on." This kind of persistence in the face of adverse situations is what has made her business so successful.
Key Learnings:
Have a deeper purpose and meaning to what you're doing. Don't do it just for money.
Understand your target audience and their needs.
Any business process is an integration of different mediums.
Be persistent in the face of adversity.
Strive to be efficient, not big.
As told to Nidhi Malkan