Life As A Mahindra GMC Intern – Game of Thrones Style | My Mahindra Diaries – Episode 3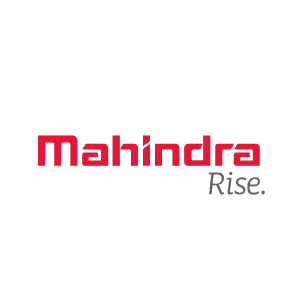 "Winter is coming" – pretty much everyone
The above line expresses the butterflies in my stomach before the start of the internship. But now I can't fathom the fact that more than half of this interesting internship tenure is already over; I remember joining here like it was yesterday! I've made new friends, my fellow interns during the induction and even though I'm the only one stationed at Delhi, I've tried to maintain a good connection with many of them. Their early morning "Anyone to Kandivali" messages in our Whatsapp group asking for accompanies to their Mumbai office reminds me of my time in Mumbai during induction.
"Never forget what you are. The rest of the world will not. Wear it like armour, and it can never be used to hurt you." — Tyrion
The above line justifies the importance of keeping faith in yourself, as it's easy to lose confidence during the internship tenure. Here at Mahindra Towers, other than my Guide and Buddy, the employees here also have been very supportive and friendly and are always willing to give any sort of constructive opinions and feedback about my work. The discussions in the office ranges from Politics and Elections to Vacations and Holidays destinations; thus making the place very wholesome. This makes sure that I always feel at home so as to give my 100% to the work. The amazing amalgamation of challenging deliverables and exciting workplace environment eventually contributes to making Mahindra such a fun place to work. There is enough autonomy and flexibility provided, which just widens up the horizons to approach the problem statements in so many alternate ways.
"What do we say to the God of Death?- Not today" – Syrio Forel
This line nicely captures the uncertainty involved while doing an internship project essentially capturing, "What do we say to the roadblocks and difficulties?". I've gotten a project on sales department, hence understanding factors deciding dealerships' sales, identifying target groups etc. have been the most crucial part of my project till date.
I got to converse with a lot of stakeholders involved in the business, which as time passed by, helped me funnel down my deliverables. This eventually led me to hit the streets to understand car buyers. Market visits to different parts of Delhi-NCR have been pretty daunting and fun at the same time. The most challenging part was to interview different types of car owners in popular market places such as Sarojini Nagar, Lajpat Nagar, and malls in North Delhi and Gurgaon – since each place consisted of a different segment of people according to social status, income, family size etc.
Every time you feel demotivated to continue in the scorching heat, you meet a customer so amazing, who's ready to share his heart-out for a conversation and it just pumps up so much enthusiasm.
"When you play the Game of Thrones, you win or you die." — Cersei
This line beautifully enunciates an intern's life- you move ahead with your deliverables or you lose track. In any case, it's the experience that matters. With the amazing work culture here at Mahindra, my experience has been pretty exciting so far. With so much data and information in hand, it's easy to lose track but then there's much-appreciated hand-holding provided by my Project Guide whenever I went berserk over my deliverables.
I just got done with my mid-review assessment last week and have received appreciation and some pretty constructive feedbacks from my Project Guide about the further course of action. I hope to continue doing justice to my project going forward. Wish me Luck!