Life at IIM Indore UAE Campus
Ayush Srivastava (PGP1) shares his experience as a student of IIM Indore UAE Campus: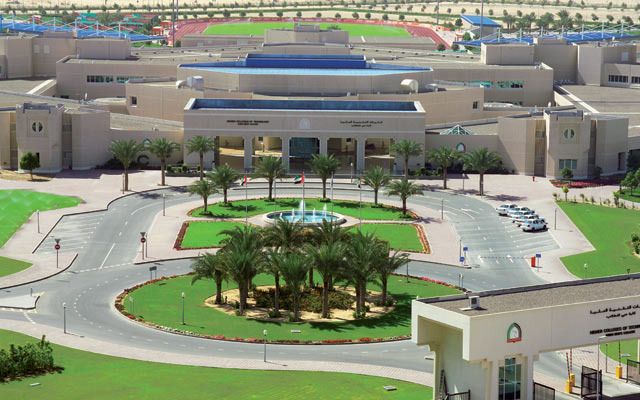 Quite often, when I come across MBA aspirants who hope to get into one of the elite B-Schools, they quiz me on what to expect in a program such as IIM Indore's Postgraduate Program (PGP) offered in Dubai. Having been on the other side of the chat just a year ago, I can completely understand how wary an aspirant might be, of the possible workload that they might have to bear with, to maintain the high standards of Indian Institute of Management, Indore. However, the most straightforward answer one can give is, "It depends!" Because while the academic pace might be unrelenting, and will never allow you to take your eye off your ultimate goal, depending on your tastes and choices, IIM Indore's Dubai Campus gives you plenty of avenues to choose from, on a daily basis.
The Dubai campus students spent their first term in IIM Indore's sprawling main campus, enjoying all the top class facilities available out there, and that set the bar pretty high, when we finally made our way to Dubai, to kick-off our second trimester as the only flag bearers of IIM's abroad.
But the moment we set foot in Higher Colleges of Technology (HCT), in whose sprawling campus our lectures take place, all our fears of having to make do with no amenities, especially compared to Indore, were washed away in an instant.
Our day generally begins with lectures early morning, with the finest mentors from Indore as well as internationally renowned visiting faculties landing to guide us on the managerial pathway. Being an engineer, the learning experience out here is very different, as rote learning is frowned upon and case studies are the way to go forward. Real life scenarios from around the world pertaining to finance, marketing or organizational structures amongst others are discussed and debated upon with much gusto. This provides students a much better practical learning experience, as we understand to apply the tools vital to succeed in the sector of our choice, and to learn from the mistakes and successes of business houses in the past. But that's enough about lectures and the way of life inside the class!
While the in-class sessions are over by early afternoon, the set of activities that a student has to choose from, have only begun. Guest lectures from successful entrepreneurs are a weekly happening, while motivational speakers, many of whom are IIM graduates, have also struck a chord with the students, with several managerial aspirants now motivated to seek their own path to success.
The industry itself, has been very welcoming, with many corporate houses like the Coca-Cola Private Limited, have opened their gates to the students, for industry visits. The IIM alumni base especially has been very helpful in this regard. During such visits, students get the opportunity to understand what terms like 'bottlenecks' actually are, and provide for the sort of practical learning that is not easily available everywhere.
However for a sports enthusiast like myself, extra-curricular activities mean a game of football. In Dubai, the most heartwarming sign I saw, was that of the Real Madrid academy, within the college campus itself! While no longer the age to be trained by these coaches, the pristine playing turf is my own version of heavenly pleasures, though I no longer can blame the ground for that poor bit of control! There are also tennis courts to unleash the Roger Federer in you, with training facilities for all other indoor and outdoor sports like Basketball, Swimming, Table Tennis, Cricket and Snooker, which would put most of Indian sports facilities, forget of any college, to shame.
But if you intend to further your own learning, there is a huge library available for your usage, to further your understanding of any matter you may wish. Being an elite business finishing school, activities by clubs of Marketing, Finance, Consulting and others, are taken very seriously. Students generally meet up for meetings every other day, to discuss the latest happenings in the field of their choice, and to work together on live projects from the industry, that come their way on a regular basis.
The Entrepreneurship Cell is perhaps one of the most regularly visited by people like me, taking advantage of the advise freely offered by professionals and mentors, to help and encourage students with an idea for the future.
When we started out from Indore, there was uncertainty in our minds, regarding what to expect in this novel program. However within a few months, any doubts our mind had, have been cleared, and I for one, consider myself lucky, to have had the chance of being a part of this course.
Follow IIM Indore UAE Campus stories at iimindore-uae.insideiim.com