MDI Gurgaon students do a 'Victory March' to Professor's residence after completing Summer Placements
MDI Gurgaon students carried out, what they call a 'Victory March' to the residence of one of their professors a few days back. The professor tweeted this too and the official MDI Channel released a video of the celebrations.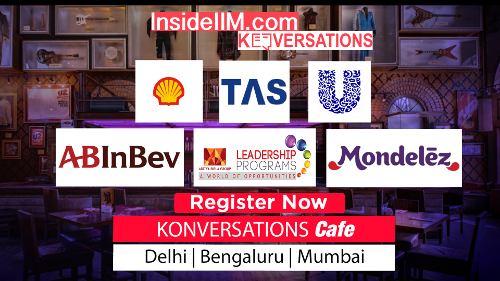 MDI students danced up to my place to include me in their celebrations on completion of summer placements. I thank them for the affection.

— Mukul Gupta (@ProfMukulGupta) October 11, 2014
You can watch the video below :

This is not too dissimilar to the kind of celebration we saw 2 years back at IIM Lucknow. See it here. About 4 years back, XLRI Jamshedpur students actually did an 'Aarti' of their senior batch that helped them get placed!
These kind of celebrations only strengthen the belief that 'A Job is Everything' kind of a prevailing sentiment exists across top business schools in India. However, happy times like these also enable greater bonding of batches.
All news coming in so far says that the summer placement season for the Class of 2016 is going great guns across campuses. We may see many such celebrations in the coming days!
(Interestingly, MDI Gurgaon refuses to share placement data with us. We hope it changes this year.)
—————
Summer Placements – TISS Mumbai – Class of 2016