My experience of first few days at KIAMS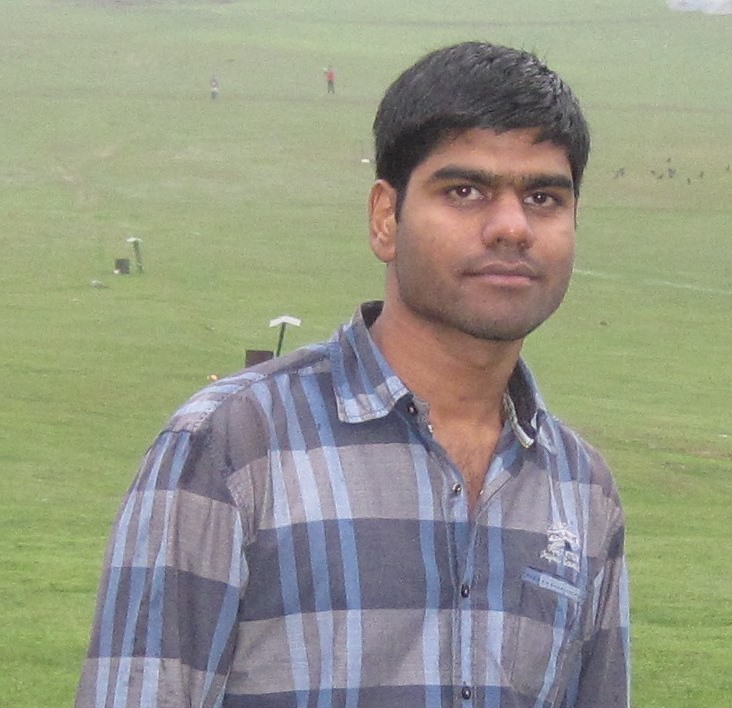 It has been a fantastic learning experience so far at KIAMS and I am already seeing significant personal improvement. The learning experience began from Day 1 of the Inauguration where we were told that we could reach our goals if we played our parts with all honesty and sincerity. It instantly instilled a sense of responsibility amongst us.
We were also introduced to the MRC Club, which has become an integral part of our lives. It enables us to showcase our writing, photography and other skills, and it brings out different facets of our personalities. The MRC Club is an important element in the overall grooming of  students, and everyday there is something new that we learn through it.
I will always remember my second day at KIAMS because we had to participate in a fun game that stressed the importance of teamwork. It also offered us insight into the functioning of corporate organizations, which is important knowledge that we have been building on since. But, most importantly, it helped students break the ice and build a bond of friendships.
When you start with a full time PGDM program at a B School, there are a lot of adjustments to be made. Living with strangers on campus can be tricky; but through such fun activities and, of course, various assignments, we have managed to develop trust amongst us. We are motivated to work together for two years and reach our individual and collective goals.
Here I have to mention the contribution of our faculty members and seniors, who are pushing us to do better and achieve our goals. They are always accessible and share their knowledge with us. Listening to our seniors discuss their SIP presentations was inspiring, as we wanted to be in their shoes and prove ourselves.
KIAMS also does its best to offer students an understanding of how corporations function. We have learned so much from guest lectures, delivered by a "who's who" from the industry. There have been seminars and an MBTI session that has given us a fair understanding of what  industry expects out of us and how intense the competition is.
We also had the first taste of the competitive spirit within the batch during the Representatives positions selection process. Everyone participated with vigour in the group discussions, and the presentations taught us how to present ourselves in the best possible manner. Various class representatives have been selected and they are all keen to deliver on their promises.
Therefore, you can say that KIAMS has given us a laboratory experience for what we will experience as we enter the corporate arena. It has developed our reasoning and analytical skills, which will come handy when we step out in the world as professionals. I am looking forward to further experiences with the institute, which will truly test our mettle and our knowledge.
 Written by Abhishek Rathi, PGDM 2015-17
KIAMS Harihar & Pune
OUR STRONG TRADITION OF EXCELLENCE CONTINUES! We live in the world where winner takes it all and there's no place for the second best. Not only do you have to beat intense competition, you have to be at the top of your game and race ahead of time. The forethought of our Director is evident today and his vision is refelected in our main aim: "At KIAMS we aim to provide an outstanding education, academic, social and extra curricular, which give opportunities for all students to excel, thus developing their ability to benefit themselves and others." You need to step up and take on the challenges, consistently hone your skills to be at your best. At the same time you need to keep yourself refreshed and rejuvenated to stay motivated and focused on your goals. Nestled on the banks of river Tungabhadra, is a 6 acre setting that promotes all this and more. Welcome to KIAMS, where idyllic setting meets intense learning atmosphere. A place where you will feel inspired to think creatively, and where the scope of your mind will be broadened so that you can unleash to its optimum potential. A BRIEF PROFILE Kirloskar Group Of Companies, one of the largest industrial conglomerates in India, has been growing and enriching lives for more than a century now. KIAMS was conceived as a training institute and knowledge hub in 1991. It was envisioned as a learning centre where Kirloskar Group Managers shared their expertise, experience and kept up with the latest concepts and movements in Management. In 1995, the training institute was opened to managers all over the country. ACTIVITIES • Management Development Programs - training and consulting education for industry executives • Consultancy - in India and abroad • Research