My MDI, My Dream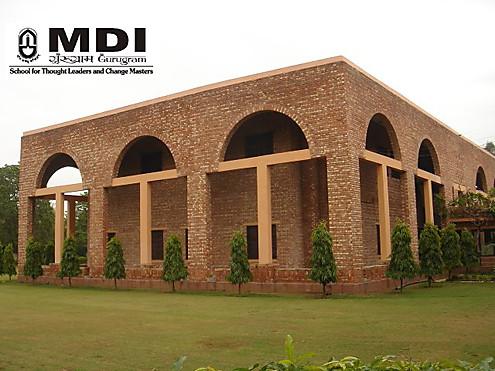 28th May, 2018 – I distinctly remember the date when I was successfully admitted into my dream college, MDI Gurgaon. To say that I was happy to get into the college I always wanted to, would be an understatement. I was delighted, overjoyed and thrilled to think about the prospects of what was to come in the next few weeks, to say the least. Now, one month into the college, I can assure you that life at MDI has been nothing less than a dream.
Like every other student, I too entered the gates of this institution with great hopes and expectations. But, soon after the college started, I realized that certain things were expected of me as well. These were basic things like working for assignment and projects, preparing for case studies and quizzes, pre-reading for the classes etc. And along with them, there were multiple sports activities as well as different fun events going on in the campus that we as students were participating in. The schedule was quite hectic, but in the midst of all the rigour, there is one thing that was and is constant throughout and that is the support that we have received from our seniors. Right from the very beginning we are put under their constant guidance, and they too are working extremely hard to help us adapt to the corporate way of things. We have been assigned mentors who help us with almost everything related to college. They are highly approachable and really helpful people, who at the point in time, despite having their own exams, were taking out time to help us out with the difficulties we are facing. The care and concern that they show makes this college feel like home and the batch-mates, a family. This kind of connect with the seniors is one thing at MDI that I am highly grateful for.
Which ABG company would I like to work for?
During my graduation in the field of business administration, I have developed an interest in the field of finance and would be looking forward to make my career in the same field. Aditya Birla Capital, the holding company for all financial service business of Aditya Birla Group would provide me with this opportunity. Working here would not only provide me with an opportunity to apply my existing knowledge, but also help me gain further insights and understanding about this field.