A New Breath Of Life – IIM Kashipur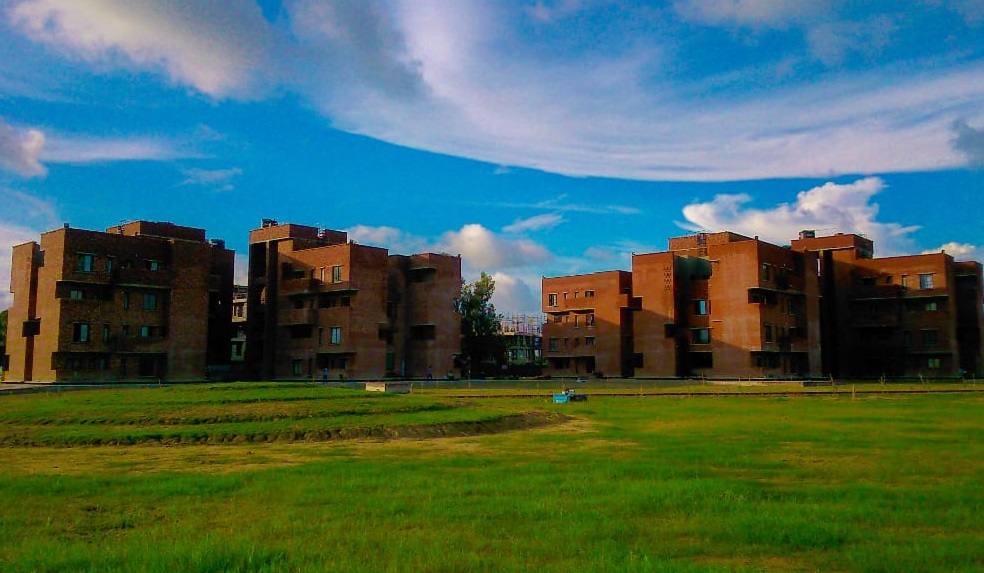 While selecting an IIM, while I was doing some research on the colleges I have converted I, I heard a few people saying that Kashipur has a slight connectivity issue.It may pose a disadvantage during my placement process as companies will be reluctant to visit my campus.
What the same people did not realize was, IIM Kashipur is not only about its placements.
IIM Kashipur is an experience.
IIM Kashipur is about the amount of knowledge you gain in the next two years which you can implement successfully after two years, once you go out there in the real world.
IIM Kashipur is about the motivation you get to achieve a goal, to take your society and country forward as you move forward.
I personally believe that an IIM is not only about being a manager. It is about being a manager who will inspire others.  A manager, who will instil a sense of motivation among others to follow him and achieve their own goals.
IIM Kashipur is located in Uddham Singh Nagar in Uttarakhand. The campus is situated in the midst of Dehradun, Jim Corbett National park and Nainital.
Dehradun, a city with rich industrial experience. Jim Corbett, a national park full of different ecological diversity and Nainital, a hill station full of scenic landscapes and magnificent views of the tangled ridges lying north, bound by the great snowy range which forms the central axis of the Himalayas.
Our campus has been created in such a way that we students get a chance to learn from the three most important pedagogue needed to be a successful manager. We believe in the fact that
1)Nature is the best teacher.
2)Know and understand your peers first, if you want to be a good manager in your future.
3)A rich Industry experience is essential to be a successful manager.
After coming to this campus, I have realized a very important lesson in life. In a metro or a cosmo or a high tech city where you will find all the basic and luxury amenities within two feet of your stay, you stop realizing the importance of fellow peers. Because you don't need their help other than completing a few group activities and assignments.
But if you stay in a place where your fellow peers will be the first person you will find in a time of need, where if you get ill, your peers will be the first person to help you out and  where you find your  peers whenever  you feel  low, that's when you realize the true meaning of friends. That's when you realize the importance of peers. And that is when you realize the actual importance of team members.
When you come to IIM Kashipur campus, you will realize that India is not only about its metropolitan or Urban cities. India is a combination of skyscrapers, metros and flyovers on one side and its agricultural fields, its rich cultural diversity and its rural and semi-urban people on the other side.
You will realize that your country is not only about the concrete highrises, never-ending traffic and high tech malls but it is also about the combination of greenery, its natural landscapes and its scenic beauty on the other side.
Also as iterated by our Director and professors several times, they expect us to be ' efficient and responsible for the society and that our decisions should not be based on profit motive alone.'They also expect us to be responsible towards building a better society.
We try to live by these ideologies.
I would also like to add my own analogy to the above ideologies. I have seen an instance where one of my seniors could not find a placement when he passed out of this college. But the same senior now visit our college every year to recruit students.
Why do you think this happened?
Because we believe in the notion that the quality of education matters. Jobs will come and jobs will go, but the experience won't. Memories last forever, not your stint with a company.
Once you have seen our campus, once you have lived by our code, once you get to know us, I bet you will feel the same.
Now, I would like to shed some weight on the hostel infrastructure. We get our personal flats along with attached bathrooms. Every floor has six flats.All the floors have a personal common room and a personal balcony. Each floor has a modular Kitchen setup, one washing machine, one Micro Oven and one fridge.
Last but not the least, I want to give my own personal experience while describing my campus. I have lived in a cosmopolitan city for my entire life. I was happy with the cars I drove, or the high tech malls  I visited. But now I know, how little I knew about my country!
IIM Kashipur has introduced me to a completely new world.I still need to learn a lot more but honestly, I am proud to have come to IIM Kashipur.
Which ABG Company would one want to work for and why?
Aditya Birla Fashion and Retail limited.
With brands like Louis Philippe, Van Heusen, Allen Solly, Pantaloons, Peter England, Forever 21 etc under the same roof, it automatically becomes a hot favourite destination to work for.
With a revenue of 7180 crores, it is already India's No 1 fashion lifestyle entity.
Fashion has already become a  1.2 trillion dollars industry with an average of 250 billion dollars spent every year globally. Hence opportunities to grow in this industry will be tremendously high.
Also, you get a chance to start your managerial career in a workplace where you get to deal with so many real-life consumers every day.