'Once A Year I Travel To A Place I've Never Been Before' – Vinay Biradar – Best 50 – Class of 2016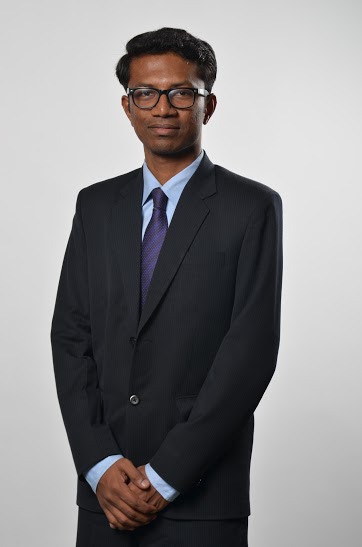 Vinay has been chosen as one of the top 50 most employable candidates across schools and programmes in India for the Class of 2016. He has one of the best 50 profiles among the candidates who participated in the Best50 competition.
About Me
I'm currently a student pursuing MBA in International Business from Indian Institute of Foreign Trade (IIFT), New Delhi. I'm the President of the International Management Forum (IMF), the Students' Council of IIFT, heading all student activities on the campus. Prior to joining IIFT, I had worked with Wipro Technologies, in its Business Application Services division as a SAP CRM consultant for around 3.5 years from December 2010 to May 2014. I had worked in Bengaluru and Hyderabad offices of the company. This summer, as part of my MBA curriculum, I interned with HCL Technologies with the CEO's team at its headquarters in Noida, NCR.
I pursued my schooling in Mysuru and completed engineering from Visvesvaraya Technological University, Belgaum, Karnataka. Apart from academics and extracurriculars, I take an active interest in literature and politics. I maintain a blog to write on a variety of topics and issues that interest me. I like to keep myself abreast of latest news and happenings in India and around the world which keeps me active on Social Media. Once a year I travel to a place I've never been before, explore the country and in the process make new friends and write travelogues.
Tell us about your non-academic activities and achievements.
I am the President of the Students' Council of IIFT. Over the last 1 year, I have had the fortune of leading 320 students and be a part of the highest policy making bodies such as Steering Council and Executive Council of IIFT. I've led the students' council in achieving many a firsts at the institute.
Leadership to me is a quintessential aspect of my life. I've donned many leadership roles right since my school days. I'm a passionate debater and keenly opinionated on issues that matter. I worked with Wipro Technologies for close to 3.5 years and was designated the offshore SPOC in my project.
I was a founding member of a start-up known as Pinnacle Academy, based out of my hometown Gulbarga in Karnataka. The founding team was a group of professionals wanting to address the soft skills need of the Hyderabad Karnataka region. In our first year of operation we reached 30 schools and colleges and to over 3000 students, all done in a not-for-profit model. I tried and evolved the company into educational policy-making, consulting schools and colleges to upgrade their syllabus. It was an immensely satisfying experience.
What is your x-factor?
Writing to me is experiencing freedom, a joy that is liberating. Whenever I've intensely felt about something, I've written. Those moments have given me a sense of value in life. The passion for writing and the curiosity to know more is my X-factor.
I was the Literary Secretary, part of the Students' Council for 3 years in my school and worked on building the debating club and the annual magazine of the school. I wrote letters to the Editor of newspapers like The Hindu, TOI and Star of Mysore whenever I felt I needed to take a stance. In my under graduation, I started the first ever departmental magazine of Visvesvaraya Technological University, Belgaum to provide a platform for people to express freely. I was the founding Student Editor of the magazine for 2 years and got funding of over 1 lakh rupees to develop the magazine.
I maintain a blog of my own (www.vinaybiradar.blogspot.in) where I write about politics, philosophy and contemporary issues. I have also written a few poems. MBA and being part of the Students' Council, has left little time with me, but I do find time sometimes to write. I have also contributed a few articles to the IIFT blog (iiftblog.wordpress.com) my institute's official blog page.
What have you done at your Post-Grad/Business School/Undergrad level that makes you stand out from the crowd?
IIFT's Student Council elections are unique and have a long history and tradition attached to it. They are one of the most rigorously contested and organised elections in a university. Going through this process is an experience in itself, an unforgettable memory for everyone involved. Having gone through the test and winning the election made me stronger and confident than what I was before!
As President of the Students' Council (IMF), I have led and represented students' issues. I organised the marquee International Trade Conclave of IIFT in Dubai, in September 2015. Organizing a conclave which will see the attendance of over 100 business leaders from across the Gulf region in a foreign country is a daunting task. I took the challenge head on and made a comprehensive plan and made sure the conclave went on smoothly. On the day of the conclave, i.e. on 19th September 2015, the eldest son of the ruler of Dubai passed away. The news put the entire conference in jeopardy. I made the necessary calls and made sure the conference happened smoothly. The Chief Guest for the Conclave, H.E. Mr. T.P Seetharam, Ambassador of India to UAE, praised my work ethic in his speech. That was a moment of revelation for me. My entire hard work had borne fruit. My conviction only increased at that moment. As President, I conducted the first ever HR Conclave at IIFT which saw the attendance of some of the leaders in HR domain from organisations like Mondelez, KPMG and General Motors. I made a successful case to the administration to more than double the internet bandwidth on campus. I increased the alumni interaction with the students by introducing a new interactive alumni website for the institute's alumni with my team. This has greatly benefited the seamless interaction with the alumni.
Over the last 1 year, in my everyday dealings as the President of the Students' Council, I have dealt with more people per day than some students in their entire 2 years of MBA. This has taught me the crux of people management like no other job and I am extremely proud of that. These qualities of mine that I've come to learn in the last one year of my life, not only make me stand out from the crowd but also make me a better individual.
If you were the Prime Minister of India, what would be the one problem that you would solve? Please explain your reasons.
Universal Health Care, will be my focus problem if I were the Prime Minister of India. India is plagued with many social issues: Poverty, Malnutrition, Inequality, Access to clean drinking water, Sanitation, Primary Education, Higher Education to name a few in the long list. The lack of access to Health Care in India is the biggest social issue that is eating the country from inside out.
Consider these statistics for example:
1. The number of diabetics in India will rise 50% in the next 15 years to 100 million
2. By 2030, 1 in every 4 people who die in India will be from heart-related disease.
3. Cancer incidents will rise by 78% in the next 15 years.
(All stats from ET article, published March 13, 2014).
Private healthcare in India is one of the costliest in the world. Yet, how many people in India have health insurance? Negligible. What is the capability of government hospitals to treat major health incidents? Negligible. More than 95% of India's population cannot afford private healthcare. But what have successive governments done about it? Nothing, except lip service.
It has often been said that Indians aren't risk takers. Indians fear of losing out. I've seen families saving up for medical emergencies, both rich and poor, blissfully unaware of medical insurance. I've seen hospitals fleece patients in the name of tests. A regular ward bed today, in a private hospital costs upwards of 5500 rupees per day. That is a month's salary of most Indians. It is painfully unapologetic and regressive on people.
As Prime Minister, I would like to change this scenario on a war footing. Access to healthcare should be a fundamental right. In a polluted world, human beings are prone to diseases than ever before. All district Government hospitals should have advanced capabilities to handle patient emergencies and staffing should be adequate. There will be a bill on private hospitals overcharging the customers and a ceiling put. Medical education has become a business where a management seat in a medical college is assigned to the highest bidder. This is one of the root causes of the problems and will be changed.
Usage of technology efficiently and right public spending along with strict implementation can address a majority of the issues plaguing the healthcare sector today. As Prime Minister, I will ensure that.
Meet the rest of India's 50 Most Employable Management Graduates from the Class of 2016 here.