A Rainy Morning And The Famous Red Building – IIFT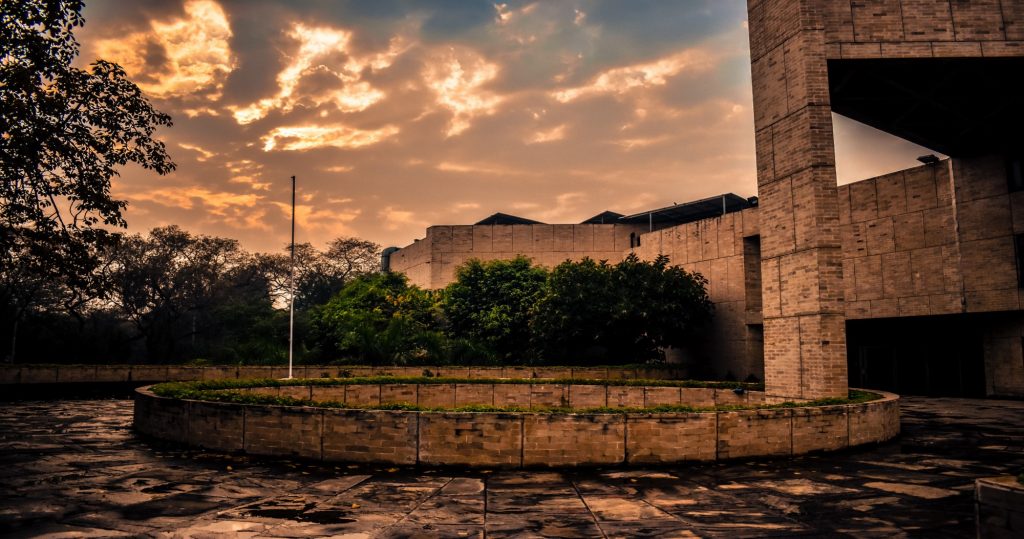 Talking about my Institute, I would like to share my first experience at my college on my first day at college. I reached IIFT Kolkata on 24th of June. It was a rainy morning when I entered the campus and saw the famous red building. I was filled with curiosity and apprehension regarding the college campus and the new friends with whom I was going to meet. Just while entering first thing to notice was the pond in front of hostels and as was heard it was neatly maintained. Being a badminton enthusiast I started looking for badminton court and found it in the premises of hostels well maintained.
After registering for the room allocation process I started seeing new faces in the hostels. Being adaptable to every situation it was easy for me to start conversation with these strangers who are bound to be my friends. I met the first guy with whom I was sharing my balcony and his sweet name is Raghav Khanna. By face he was so innocent that I misunderstood him and started talking in the most formal fashion with him, but within 10 minutes of our chit chat I found he was more humorous and witty than me.
Then I also met one of my engineering college colleague who happens to share the same first name as mine. We talked a little about our post graduation life and our journey till joining IIFT and slowly other guys also started joining our group and we started discussing about the beauty of the college and its lush green campus. This discussion also broke the ice between us and we became aware about what to do and not to do in the campus. This was really helpful as there were few things which I was wishing to do in college but they fall in don'ts category. I also became friends with people from southern end till northern end of our nation and felt the unity in diversity in our college.
—————————————————————————————————————————————————————
ABG Company:
I would like to join Aditya Birla Group of Cement segment .I come from the field of engineering so this will help me to practically use my knowledge of graduation and managerial skill which I learnt in my MBA in IIFT Kolkata in the company to become a good manager. This Field is also fascinating as it is working towards infrastructure of our nation and I would love to be a part of such company.