'I Always Aspire To Be A Part Of A Solution Rather Than A Problem' – Raj Kiran Saraswat – Best 50 – Class of 2016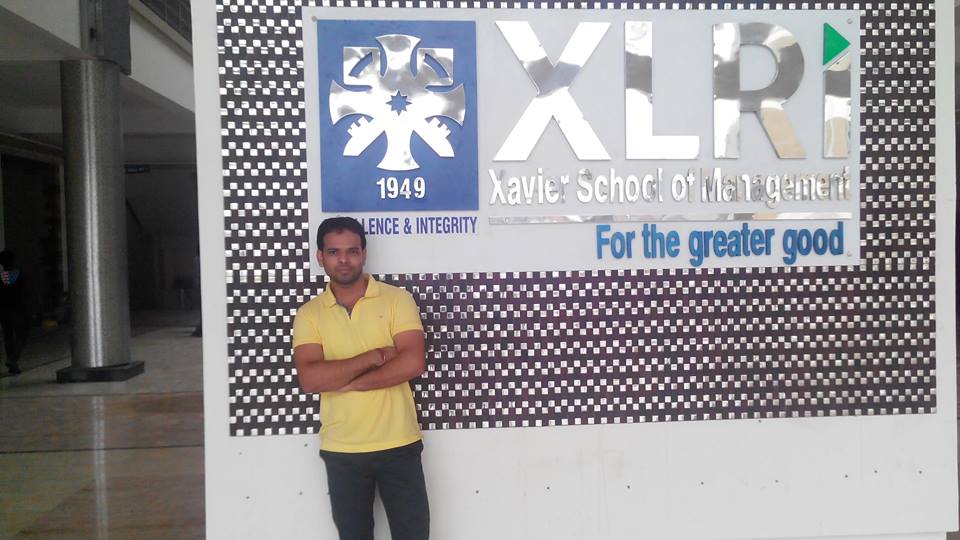 Raj Kiran has been chosen as one of the top 50 most employable candidates across schools and programmes in India for the Class of 2016. He has one of the best 50 profiles among the candidates who participated in the Best50 competition.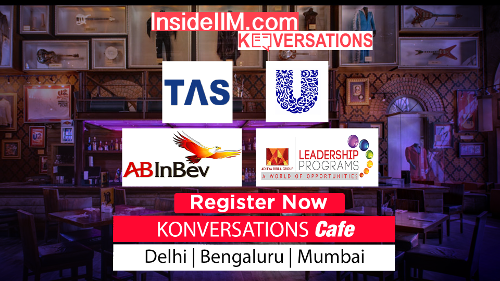 About Me
I am Raj Kiran Saraswat, I am from Lucknow. I am pursuing MBA from XLRI, Jamshedpur. I have been a learner and a traveller throughout my life. I have stayed and travelled through almost every Indian state and I feel that travelling is the best learning opportunity that anyone can ever get. I have completed my graduation in Electronics engineering from BIET Jhansi and after completing my graduation, I joined Infosys as Oracle ERP techno-functional. My stint with Infosys was full of new learnings and the best part of my stint was leadership training at 'Infosys Leadership Institute' at Mysore. My interest and experience with various HR initiatives at Infosys motivated me to pursue full-time MBA in HR domain and luckily I got the best institute to do my MBA in HR. I feel that whatever small attainments that I have achieved in my life are all because of the fact that I dared to dream in the first place and also had the courage to make a humble start towards my dreams and that is what made a difference in my life.
Q1. What have you done at your Post-Grad/Business School/Undergrad level that makes you stand out from the crowd?
"I always aspire to be a part of a solution rather than a problem"
I have always tried to live a dynamic life and to live like an explorer rather than being a tourist. During my graduation, I was the topper throughout 4 years of my engineering and was awarded topper's scholarship under State Government Scholarship Scheme. Apart from academics I was vice captain of my college cricket team and have also won many prizes in the 100m race, relay races, long jump, high jump etc. I represented my college at IIT Kanpur technical fest and won consolation prize in many events such as Junkyard Wars etc. I have also won numerous prizes in paper presentations held during technical events at my college.
In XLRI, I worked as a junior executive member of SIGMA (Social Initiative Group for Managerial Assistance) and contributed in delivering MBA preparation classes to underprivileged students. As a part of Senior Executive member of SOCRATES (Society for the Rapid Assimilation of Technology and Systems), I have designed online voting portal for committee selections in XLRI and helped students to get rid of time-consuming archaic ballot based voting system. Currently, I am working on automation of courier delivery notification in XLRI and I am hopeful of completing the project before I leave XLRI. Apart from that I have represented XLRI in East India regional round of 'Deloitte Maverick' at Bhubaneshwar, was declared campus winner in 'Airtel iCreate' and represented XLRI at regionals in Kolkata and our team was also National HR pool winner in 'Marico Over The Wall' competition which fetched me a PPI for summer internship. I have written many articles for faking news as 'citizen editor' and have also published several articles in HR domain on websites like MBASkool.com, Mynewstudio.com etc. My article on 'Entrepreneurship Development' was prized and published in IMT Hyderabad college magazine.
Q2. What have you done in your life that you are the proudest of?
This is part of our human nature that everyone works for their own betterment and strive for more money and luxurious lifestyle. but there is a huge section of our society who is oblivious of the importance of education and are just living in a vicious cycle of destitution and poverty. I might have been a college topper or an athlete or anything but I am not that much proud of those achievements as I am because of my contribution in the betterment of underprivileged sections of our society through education.
I keep tracking progress of all the programs where I have worked, from my college juniors I came to know that now almost every child in villages near my college go to school and many of them have moved to places like New Delhi, Mumbai etc. for higher education or vocational training, and it feels very good that I was able to make a little difference in their lives.
I had decided long back that where ever I will go I will always work towards educating rural and underprivileged children and during last 7 years where ever I have been, be it Infosys or XLRI, I have successfully delivered on my commitment by continuously working towards this cause, and I feel this is one of thing that I am most proud of.
Meet the rest of India's 50 Most Employable Management Graduates from the Class of 2016 here.