The Red Building Of Dreams – Netraja Patil, FMS Delhi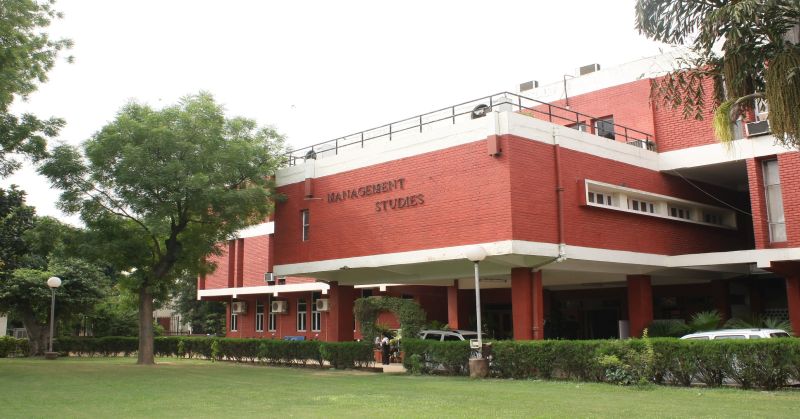 The batch strength of FMS is less as compared to other b-schools but the unique feature here is they all are bound by one name "Red building of dreams" .People often say that we don't have a residential campus which is necessary for a b-school but lesser did they know that Kamla Nagar is no less than a residential campus for us. We have seniors who manage their internships as well as college to help us with the induction process. FMS has the largest alumni base. Guidance of those alums and seniors is best source of knowledge one can ever have. Everyone generally creeps about campus not having enough facilities, but that scarcity of resources makes my campus unique. It brings people more closer. When we the batch of 2020 entered the college, The course started with the Yoga session, we recited our prayer with pride at the inaugural ceremony, Thought of the day is on the reception daily, how often does this happen in the b-school.  When we were being addressed by the dean first time, she didn't welcome us to FMS; she welcomed us into the family. Senior's supports and faculty's guidance inspires us to work hard and own the world. The thing that this is not just a campus, it's a family, makes it unique.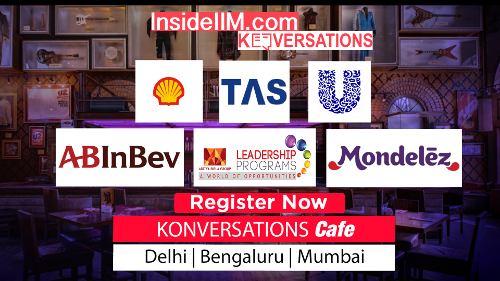 A Memorable classroom experience in the B-School
FMS has a fantastic induction program. So the most memorable experience was of one the tasks of MSA Society.  We were divided into various groups and we were told to bet on the particular orders. It was a fun event with lots of learning. We got to know a lot about logistics and costs involved into the supply chain. And the betting thing had developed a sense of healthy competition among us. So it was fun, informative and hence memorable.
Introducing: Some of my crazy batchmates:
In our batch, there are students from various backgrounds. It's the thing that makes our peer discussion more interesting.
1) Himanshu Singh
Himanshu has a very interesting profile. He is civil services exam aspirant(UPSC). He prepared for the entrance exam while studying for the civil services exam. He has cracked two levels of UPSC twice and banged the interview call. Himanshu is a perfect example of dedication. He learns anything that interests him in only 30 days. He is versatile. He learned painting, acting and directing play in just 30 days. For our cultural Society event, he directed one play. He learned to sketch as well. He is the best example of passion, determination and versatility.
2) Abhijit Salunkhe:
Abhijit is the scientist of our batch. He is a Metallurgical engineer from Indian Institute of technology, Roorkee. This guy is crazy about research field. He have interned at BARC (Bhabha Atomic Research Center) , one of the prestigious institutions. He has also attempted for civil services examination. There are less of fields that have not been explored by Abhijit. He has worked as a consultant, he has worked with a startup(sales and marketing) and finally, he is here to pursue his longtime dream of MBA.
3) Jyotsana Maurya:
Jyotsana is one of the most senior people in our batch. In a certain way, she is our teacher. We can give her any topic and she will explain each and every aspect of the topic to us. She is an electronics and telecommunication engineer. She has huge experience of 43 months in the BSNL(Bharat Sanchar Nigam Ltd). She paints so beautifully and dances very gracefully. Indeed she is an interesting and all-rounder persona.
4) Tatkarsh:
With Full-time MBA students, we also have PhD students with us. Needless to say, we get to learn a lot from them. One of them is Tatkarsh. He has done his graduation in economics and now he wants to pursue his PhD in behavioural economics. He has appeared for UPSC interview as well. He has established a start-up name "Etaler". It has a fantastic advertisement campaign on the youtube. (Here is the link: https://youtu.be/jfknIQxq72k). In spite of achieving so much, he is the most humble person one can ever be met.
Which ABG company you want to work for and Why?
I would like to work for Aditya Birla Fashion and retail.  I have been following the company for some time. First thing is out of interest, I would like to enter into fashion related industry and next is I have been in touch with few people from the company and I have realized that its customer-oriented company that strives for perfection and innovation. I would definitely like to be part of such an organization.
Placement Cell FMS Delhi
Established in 1954, FMS has been a pioneer in India offering management education. FMS has the unique advantage of being a premier 'B-school' in a University milieu and in the national capital, thus offering valuable opportunities for our students in interdisciplinary learning and to undertake live projects from national/ international organisations. FMS is proud of a long list of illustrious alumni. It has rich legacy and history of producing World Class Business Leaders who are ranking stalwarts in Top MNCs across the globe.