Showcasing Talent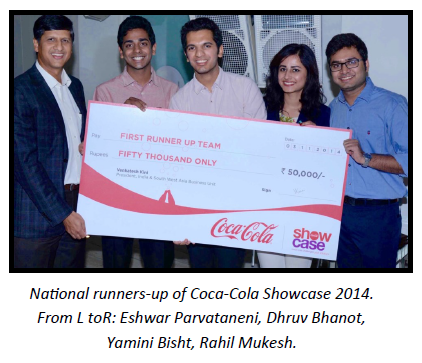 Commemorating the centennial of the inception of the iconic Coca-Cola contour bottle, which comes up in the year 2015, Coca-Cola launched Showcase this year for students of major B-Schools.
Coca-Cola opened much more than a bottle of happiness through this case study competition, which asked students to innovate, put on their thinking caps, and come up with a unique campaign to celebrate the 100-year journey of the contoured bottle. The campaign would have to capture the imagination of the people, conveying the story and message of the bottle at the same time.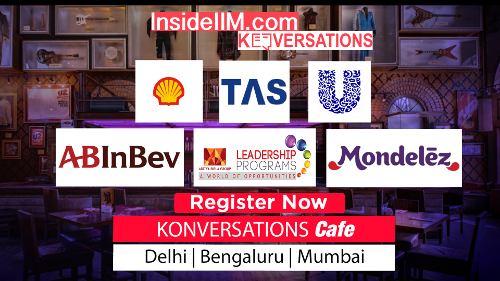 This national-level competition was wholeheartedly embraced by the students of SIBM Pune, who participated in it with much enthusiasm, verve and energy.
Two of the five teams that entered the national finals of Coca-Cola Showcase were from SIBM Pune, of which one team was placed second.
The Cola Warriors, comprising Dhruv Bhanot (MBA II Marketing), Eshwar Parvataneni (MBA II Marketing), Rahil Mukesh (MBA II Marketing), and Yamini Bisht (MBA II HR) were national runners-up at the event, judged by a panel of ten Coca-Cola business leaders (including Mr. Venkateshwar Kini, President – Coca-Cola India and South West Asia).
"It was a fantastic experience, as we got to witness first-hand the power of the Coca-Cola brand value. We had the privilege to interact with a Coca-Cola brand manager, who gave us inputs before the presentation. The judging panel was comprehensive, with representation across fields, which really showed how seriously Coke takes Showcase," said Dhruv.