How A Startup Revolutionized Private Care For Senior Citizens – Strategy With RS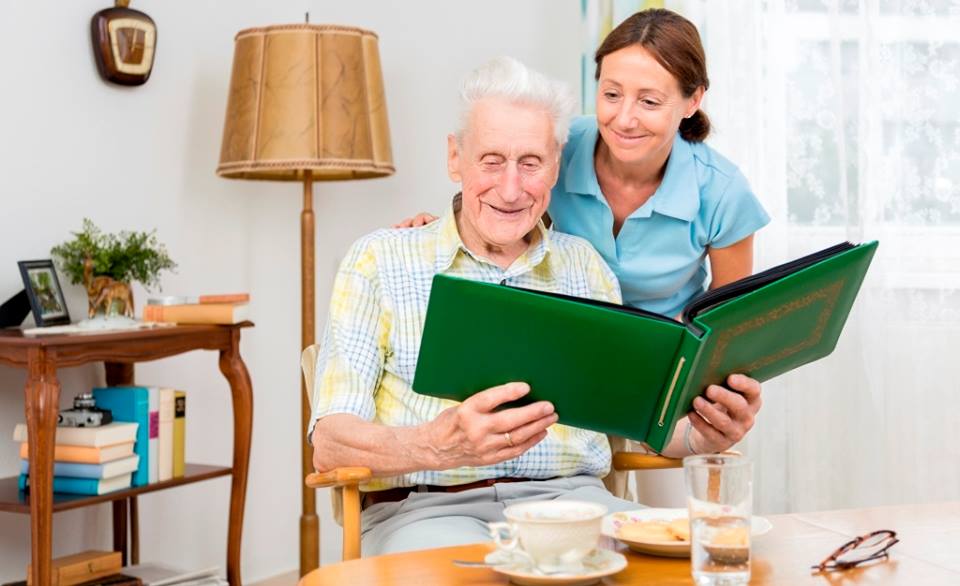 From where do successful entrepreneurs get their startup idea?
From problems they personally encounter! They seem to believe that opportunities come disguised as problems – bigger the problem bigger the opportunity it presents.
Take Josh Bruno. He was a witness to the trauma his family faced as they struggled to find a caregiver who could provide care, at home, to his 90 + year old grandfather – a World War II veteran.
The family was able to hire caregivers, but they left in quick succession leaving the family frustrated, fuming & in a lot of pain!
Like a true entrepreneur, Bruno looked upon this 'problem' as an opportunity.
When Bruno was experiencing this 'pain' he was working at Bain Capital Ventures.
He decided to get first-hand experience & insight with issues involved in providing care to senior citizens so he started volunteering at various senior citizen care center! These close encounters re-confirmed that the problem of providing elderly people care at home has not been addressed robustly.
Bruno decided to reduce this 'pain point' by starting Hometeam.
Hometeam sought to reimagine on how to provide in-home care to elderly people by empowering employees!
As a 1st step, he decided to take caregiver as full-time employees on his company payroll, instead of keeping them as contractors (Uber drivers are not full-time employees, but contractors of Uber)
Most investors too advised Bruno to go in for contract model – to improve the bottom line – the company does not have to bear certain expenses like health care cost!
But Bruno decided not to pay heed to their well-meaning advice. Not only did he decide to hire caregivers full time but also decided to pay them $15 per hour – which is 30 – 50% more than the industry hourly standard rate, which is $ 9.50 per hour.
No wonder Hometeam's profitability is lower than other players. But this did not bother Bruno.
In fact, he became determined to invest more in the business to deliver a 'customised' experience to his customers.
This led Hometeam to invest in developing a propriety software which matched the caregiver & the senior citizen, based on each other interest, personality & the caregiver's previous experiences with similar diseases – Parkinson's / Alzheimer's.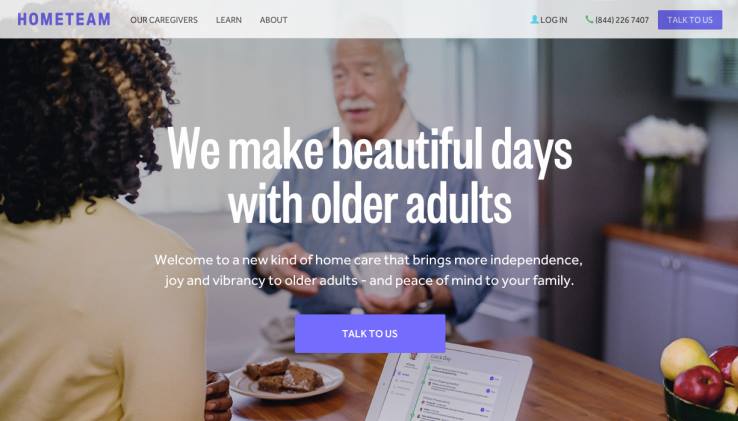 To create more value each caregiver was armed with an iPAd, for recording the senior citizen daily activity / sleep habits. This data is shared with the senior citizen's doctors to help them make better quality decisions.
In addition, the caregiver strives to integrate the senior citizen with the community – by taking them out to events; or assist in setting up a conversation with their tele-doctor.
Is Hometeam benefiting by incurring these costs?
Indeed, they seem to be benefiting. It receives over 4000 applications a month but accepts merely 1% & that too after doing an extensive background check- detailed conversation with the referees; analysing the answers to a questionnaire filled in by the applicant & finally a face-to-face interview.
Result: The selection progress ensures that Hometeam selects committed caregivers and when they are matched with the personality of the senior citizen, it is most likely that the caregiver provides an awesome experience to senior citizen. This would be making the family happy who in turn will become Brand advocate of Hometeam.
Business Lesson for us:
1. Look at problems as an opportunity.
2. While attempting to solve the problem attempt to 'change the rules of the games on the relevant dimensions'
3. Create a differentiator for your business – in Hometeam – propriety software & system & process for selecting the caregivers!
4. Your business strategy should be geared to convert your customers into to your Brand Advocates!
—–
In this series, Rajesh Srivastava, Business Strategist and Visiting Faculty at IIM Indore gives you a regular dose of strategy case studies to help you think and keep you one step ahead as a professional as compared to your peers. Rajesh is an alumnus of IIM Bangalore and IIT Kanpur and has over 2 decades of experience in the FMCG industry. All previous Strategy with RS posts can be found here.