Here is to my summer internship, for teaching more in two months than I could've ever asked for!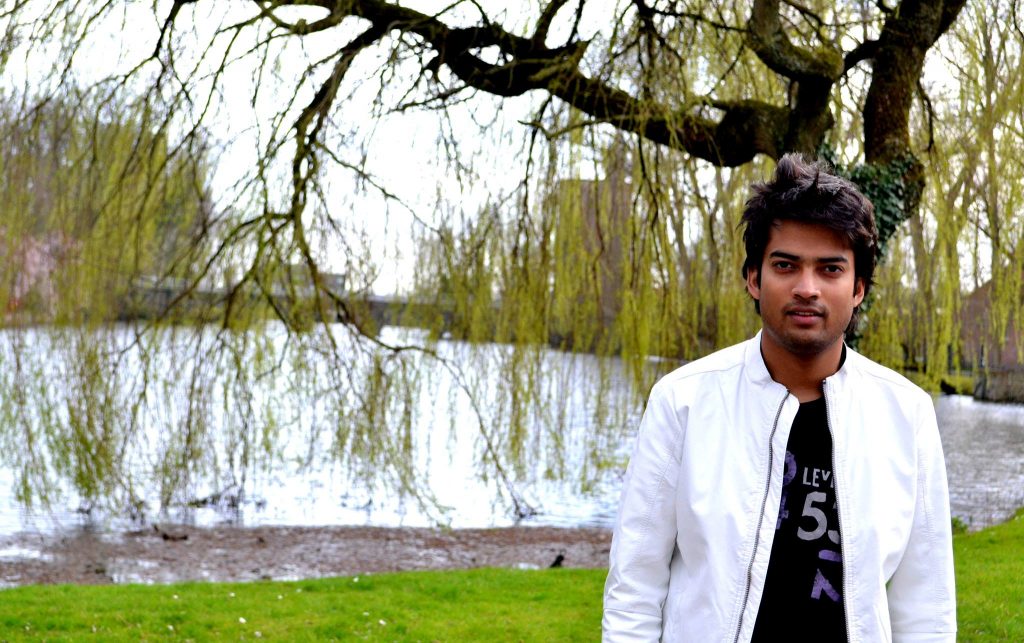 There are things you don't expect to experience in a short span of 2 months, and when they guide you to explore characteristics you didn't know you had, you know you couldn't have asked for more from an internship.
My project revolved around a hair color from Godrej in South Africa called Inecto. Inecto is an old timer in the market; the brand carries a lot of respect and is immensely trusted. Although currently a market leader with around 80% share, it faces tough competition from L'Oreal brand; Dark & Lovely, which if left unattended, will eventually, result in a drop of Inecto's market share. To prevent this, I was asked to develop a strategy to extend brand Inecto's product range from only colors to other aspects of hair care, such as relaxers, shampoos and conditioners.
A plan that sounds as exciting as the thump of a Royal Enfield through a silent village early in the morning when the sun hasn't risen yet. This was enough to get me motivated and driven to nail this job.
I first started with understanding ethnic women in South Africa, why they have this innate desire to express themselves and how they used colors to do the same. I promise you, I would've read more blogs and magazines on women than my sister and mother, combined, would've looked at in the last six months. This was undoubtedly the hardest part of my internship. I felt like I'll have to sketch Formula 1 cars for a whole year to get back my "macho".
At the end of it all, I understood that an expression through color was far more than a fashion tool/accessory for them. It was a medium used to explore within them for an identity that would be emulated. Having said this, there was also an innate emotional desire to push boundaries whilst, having a strong rational to hold back as much as possible to care for hair. This was my trump card. What if I were to offer them both in one silver plate?
I decided to play on Inecto's strength, color. I could use it as an entry point to the rest of the hair care category. There was a gap in the market; although there was a common shampoo and conditioner for all colored hair, what if we could cater to the individual needs of different colors. For instance, hair once colored black was perceived to be limp, the range for black colored hair would boost volume; brown as a color is quite dull, so the range for brown would bolster shine. This would care for specific colored hair while bolstering visual effect of colored hair.
Please bear in mind, this range is designed for a market where women spend a third of their income on their hair. They seek out and are immensely inquisitive towards new products that could possibly benefit their hair. Another important strength Inecto has was its trusted brand image it carried in a market where there are time a dozen hair color brands.
I complied my understanding and made it presentable to the prospective consumer in form of a concept card and then headed out to Durban, South Africa to validate my concept and get feedback to tweak the concept to make sure the consumer is receiving it as it is intended. I met stylists and consumers, who would, use and promote the range. Understood the nuances of how they interpreted the concept. I tweaked the questionnaire and the concept on a daily basis to understand different reactions to different versions of the concept. This was one of the most enjoyable experiences I had, nothing short of the experience a Ferrari test driver would have had when involved in the development of their new car. The feedback from him is imperative to the success of the car.
In the two months duration of the internship, I was involved in the understanding the business need for product diversification, researching and being at one with a totally foreign market and a foreign consumer, tweaking and upgrading a navel and unique concept designed from scratch. Honestly, what more could I have wanted from 2 months of my life?
Oh wait, did I also tell you that I had the chance to jump off a plane at 11,000ft, go to a game reserve and go to a sea world? I had the good fortune to meet some of the most genuine and modest people I've come across. It was a work hard and party harder culture shared with me by my guide.
What have I learnt from all this? Apart from all the business learning and practical exposure, I've learnt that achieving recognition through something you're entirely passionate about is a very underrated gift. This may not sound like much, but it is something I have firmly believed to be a fairytale so far.
Finally, Godrej has shown my what it means to be good natured colleague. I have worked with so many people in the organisation, the humility and warmth shared even in the busiest of times was unexpected, its a privilege to have known them. I have taken it upon me to learn from and adopt my experiences for my professional career.
——————
Navin Kumar Prasannam
IIFT, Delhi
Godrej Consumer Products Limited – International