Another summer placement season at Joka, and another season where we see IIM Calcutta blaze away. 450 Students. Less than 4 days. It is quite something! We would be repeating cliches if we said IIM Calcutta is known as one of the best schools in the world but the kind of companies and roles offered forces such repetition. IIM Calcutta students will continue to be envied by hundreds of business school students across India.
- The Summer Placement process concluded ahead of time, within 4 days.
- The institute saw 282 offers in the first 2 days of the process itself (Slot 0) from the top firms across sectors.
- Bank of America Merrill Lynch recruited students for 4 roles, IBD, Capital Markets, FICC and Corporate Banking. FICC hiring was exclusive to IIM Calcutta; students received offers for Singapore, Hong Kong and Mumbai desk.
- Credit Suisse hired exclusively from IIM Calcutta for their IBD, Sales & Trading, and Equity Research divisions.
- Niche finance roles were offered by financial services firms such as Macquarie Group, Multiples Equity, Mizuho Securities, Monsoon Capital and Clearwater Capital.
- Dalberg Global Development Advisors, a boutique advisory firm, was a first-time recruiter and hired exclusively from IIM Calcutta.
- Unique roles were offered by firms like Bristol Myers-Squibb, Feedback Infra, Eli Lilly and CEB.
IIM Calcutta is known globally for its Banking and Finance prowess and it was on display again this summer placement season. The names, the profiles and the international internship locations tell you the story.
On the heels of an incredible PPO conversion streak after the summer internships of the previous batch in the Consulting space which was covered here, the consulting scene for the new batch is top notch again.
No one at IIM C wanting to make a career in FMCG can complain. Every possible option has been provided to the students. Companies are based across geographies. Roles across Sales, Marketing and IT.
Google, Microsoft and Amazon visit top schools in the world to hire. IIM Calcutta is one of them.
One of the other sectors that has really ramped up hiring in a big way over the last two years is Pharma. IIM Calcutta is a preferred destination for many of these firms. A lot of these roles allow one to get meaningful responsibility early in the career and % of graduates expressing satisfaction with their job is higher (we have done some research on this which may be released publicly later).
One of the marquee recruiters we spoke to said this about IIM Calcutta, "We appreciate the fact that IIM Calcutta still values the CAT Percentile and has high cutoffs. It shows in the profiles of students and it remains one of our most preferred schools for summer internship hiring."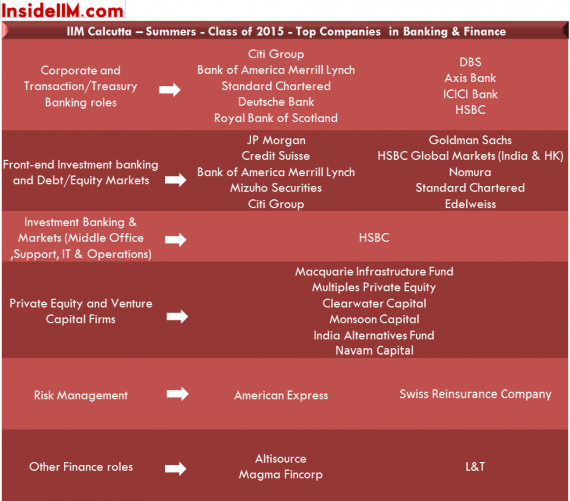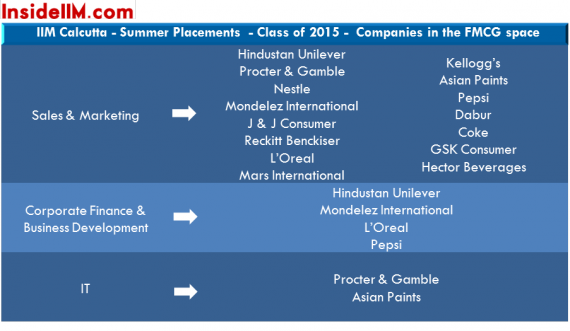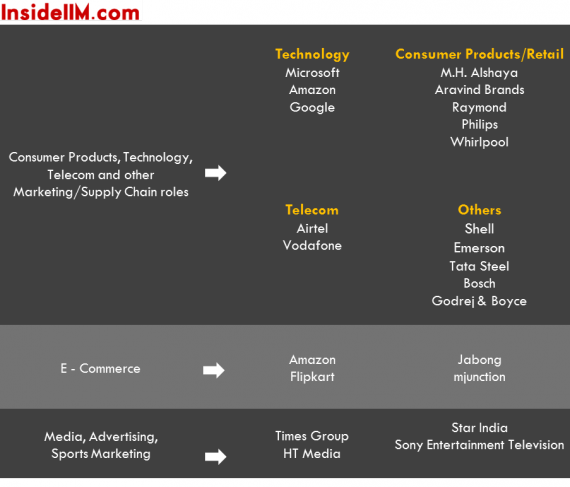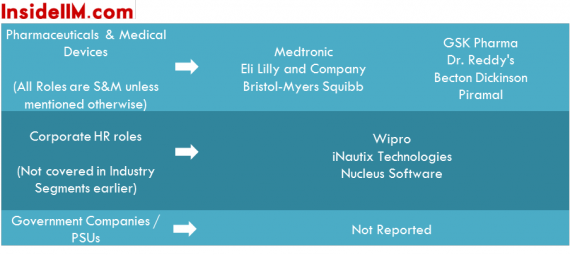 The report here has names of over 100 of the 155 companies that made offers.
We thank the IIM Calcutta Placement Committee and the External Relations Cell for their continued support for the 5th consecutive report over the last 24 Months.
If there is one suggestion that we would make, it would be that IIM C release a separate list of companies that recruited PGDCM students. It is a separate course with separate admission criterion and all stakeholders would want to know more about it in isolation.
In case you wish to point out anomalies in the report, do write in to us at editor(at)insideiim(dot)com. We will try to clarify it with the placement committee. Anonymity will be ensured.
Read Stories by this author here
You may be interested in :