Tata First Dot Workshop at IIM Ranchi: Cultivating Entrepreneurial Talent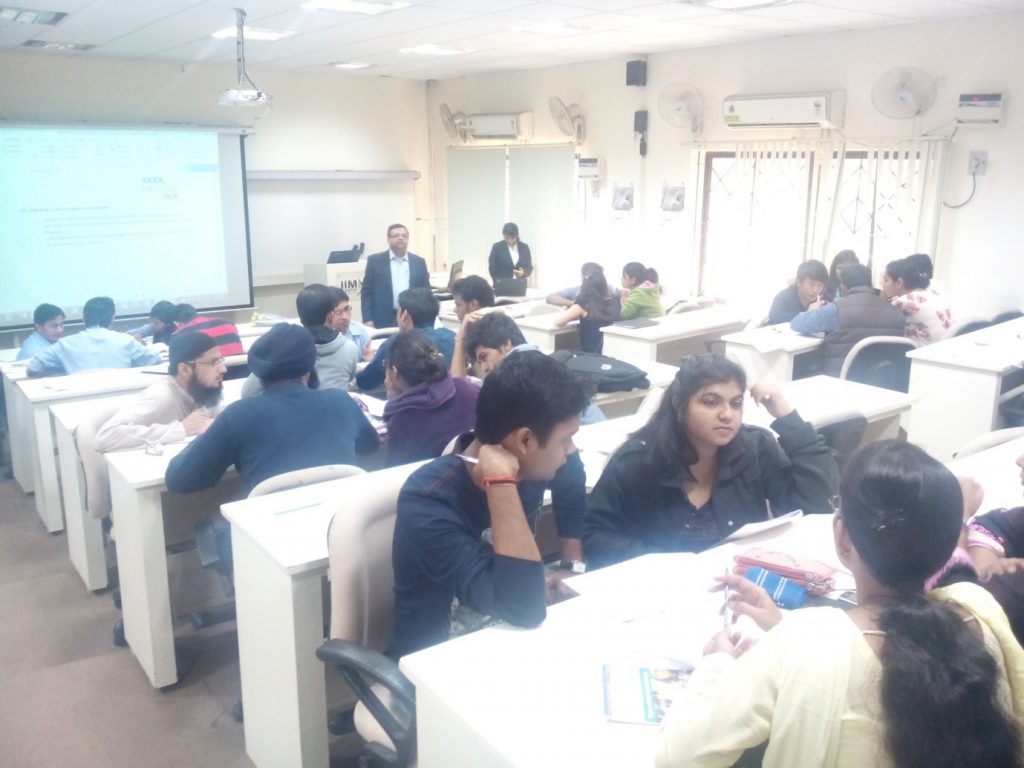 IIM Ranchi, jointly with NEN, organised Tata First Dot workshop on 2nd November, 2014. A unique initiative that promotes, mentors and showcases India's youngest and most dynamic entrepreneurs, TATA First Dot is run by the collaborative efforts of TATA group of companies and NEN Trust. Tata first dot workshop is conducted across 20 cities in India and Ranchi is one amongst them. The workshop saw participation of students from different colleges across Jharkhand, West Bengal and Odisha.
The workshop was conducted by Mr. CS Deepak Kumar Khaitan, who is a Fellow Member of ICSI. He served as the Secretary of the Regional Council for two consecutive years in 2011 & 2012 and Chairman in the year 2013.  He has been invited as a resource person / speaker by various institutions from time to time like NEN, IIMs, IITs and various other premier institutes. He was accompanied by Mr. Subhabrata Bhattacharjee, an Entrepreneurship Consultant at NEN, who also emphasized the importance of taking ideas to the implementation stage and executing them to perfection, as the desirable traits in the budding entrepreneurs of today.
The workshop helped the participants gain crucial insights about investors' perspectives on successful start-ups. Participants also learnt the effective use of frameworks to assess different opportunities and to translate them into winning business plans. The workshop also provided the participants with valuable inputs on successfully crafting and executing a profitable B-Plan. It was a blend of both lectures and group tasks. A major addition to this year's TFD workshop was a boot camp that was included to understand, evaluate and give suggestions to the already existing ventures of the participants.
Most participants stated that their overall experience was enlightening and that it was a Sunday well-utilized. The Entrepreneurship-cell of IIM Ranchi was overwhelmed by the feedback received from the audience and the club endeavours to host similar events in future in order to serve as a learning platform for the  budding entrepreneurs of the region.