The Chocolate Diaries – Summer Internship at Mondelez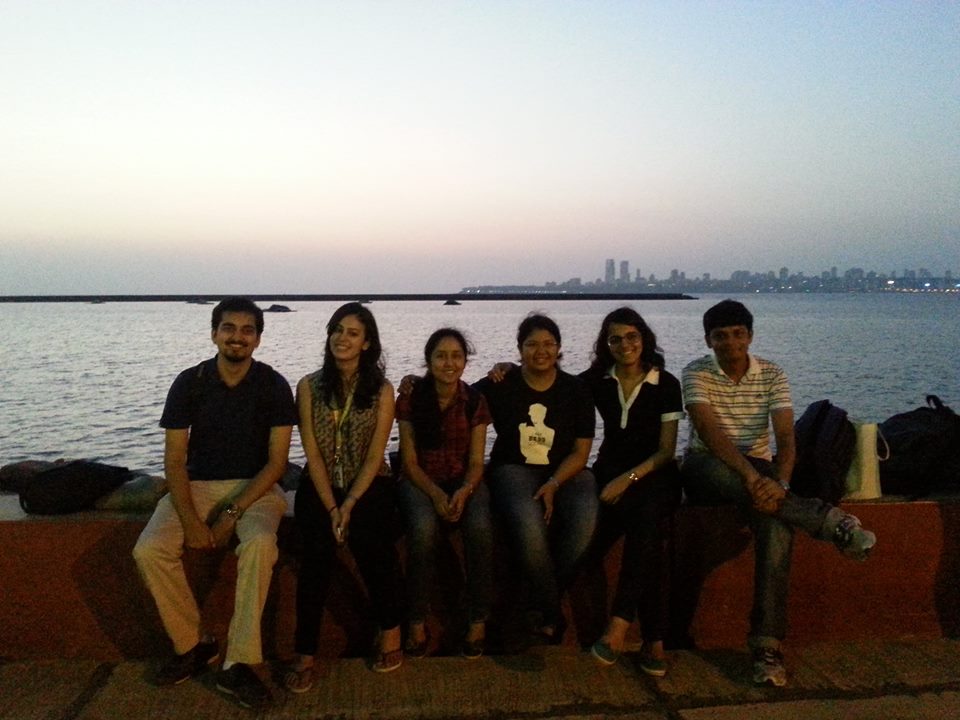 A saga is defined as a long story of heroic achievement. When my internship with Mondelez International (or Cadbury as it is better known as) began, I certainly didn't feel very heroic. Robbed of my signature French beard thanks to maternal pressure on corporate conformity, I felt quite naked as I walked into the colourful Cadbury Building on Bhulabhai Desai Road. The two months that followed were beyond my wildest expectations, but at that moment, I was trying my best to look manly as hell and failing.
As a fresher, nothing quite prepares you for the first dose of work life. You hear a lot of tales, file away tons of advice and sit through long lectures on what you should expect, but the first dip in the deep end is still frightening. Exhilarating yes, but frightening. Those fears were put to rest in the first half an hour though, as I discovered that most of my fellow interns in the Sales and Marketing division were freshers as well. Ah well, safety in numbers.
The first week was induction time. Which meant lectures. Which meant feeling very much at home, or back in B-school at least. Sleep beckoned regularly, and most of us fell prey often. Thankfully the normal distribution always comes to the rescue. The top 25% were the eager, enthusiastic and hyper folks who seemed immune to all forms of soporific voices and had a magically endless supply of questions to ask. I, as you can expect, was one of them. Ahem. Not.
Still, the induction week gave us a fair idea of what the company was all about. And for me, it kept getting more exciting as these were products that I had grown up loving. Dairy Milk, 5 Star, Toblerone, Tang, Bournvita, Oreo! The list went on and on. It still hadn't quite sunk in that I would be working, for the next two months, in the land of chocolates and sugar and spice and everything nice. If only I could go back 10 years and tell myself, there is hope for me after all!
I was assigned a technology based marketing project which focussed on the point of buying. Why and how, you ask. Well, during one of the sessions the Media manager had asked who all were geeks. And I had honesty beaten into me early on by my mother, as I was lying about playing Pokemon all day long on my GameBoy Advance. So I raised my hand. I'm not sure why I was surprised that nobody else did. Geeks aren't cool after all, or are they?
The project began in earnest soon enough. I was given a pile of research to do, so I sifted through tons of information on the Internet while nestled in the sweet embrace of a beanbag that slowly learned the precise shape of my behind. I felt occasional pangs of guilt and pity for the interns who spent days in the Mumbai heat and humidity, running from pillar to post. But one trip to the coffee machine with the free Oreos hushed those pangs right up. I was living the good life.
Thanks to my father, I had a bike that I used to commute to office. Staying in south Mumbai, or SoBo or SoMu as it is called, was an experience in itself. I spent a lot of time just biking around, with Google Maps and friends' suggestions as my only guides. I'd never really liked Mumbai before, but even I had to admit that I was slowly falling prey to the charms of the city.
All interns that worked in the HQ were seated in a common area, which made for really fun interactions with some extremely interesting people. I quickly fell into place with similarly whacky folks, and every day started becoming an experience. It was easily the most enjoyable part of my internship, and one that's given me something exceedingly precious, a bunch of lifelong friends.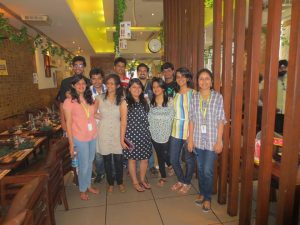 The two months got over in a flurry of fun, work and fun work. I have to admit, thanks to my mentor and guides, my project had nary a glitch. There were some extremely challenging aspects as I was ideating on a field that was almost a blue ocean. But when I got the green light to launch a pilot, I felt it was all worth it. As for learnings, we all took away something different thanks to the diverse projects Mondelez assigned each one of us. For me, it was threefold.
– Hard work and fun can go together. But, in that order.
– The people at Mondelez are truly exceptional and friendly and helpful.
– There can be love in the time of Cadbury.
That, my friends, was a brief recap of my internship. Peace.
– Eeshaan Bajpai