Uncategorized
The On Demand Economy and Hyperlocalization – Strategy With RS
We are in the midst of ever growing popularity of 'On Demand' economy, also popularly referred to as 'Sharing' economy. The DNA of On Demand economy are:
1.Time Sensitive: The service should be delivered when required.
2.Right quantity: The service should deliver the 'exact' quantity required.
3.Reliability: It should deliver what is promised
4.Pay for what you use: Users will pay for what they use. Not more!
5.Service should expand & collapse to meet users requirements
6.Remedy: If the service provided is not what was promised then there should be a remedial mechanism for rectifying the 'mistake'.
7.It is self correcting
These unique requirement of On demand economy has given birth to a new business model – Hyper localization.
Hyper localization helps both partners on the On Demand 'platform' to benefit.
Take the restaurant business. It has:
1. Restaurant owners: They want customers to sample their food, who are located at considerable distances from them.
2. Customers: They want to sample food / access restaurants which are currentely 'not' accessible to them.
Hyper local business model will link the restaurants owners' with these customers. Restaurants owners post their offerings on the 'hyper local' site. Customers place order via the apps without taking into account the constraint of distance. The hyper local business model picks up the order from the restaurant & deliver it to the customers ensuring the following benefits:
1. Users can order quantity required by them – To make the model attractive there is no restriction on minimum order requirement .. at least some do not place this restriction.
3. Customers pay only for what they have ordered – many of the service providers provide this service 'free'- pay for what is ordered & not for the service provided of delivering it. (reference Swiggy)
4. Service can expand or collapse to cater to as much order or as less order.
5. Order is delivered in the time guaranteed during order placement
6. If the service provided is not of quality promised then there is a self correcting mechanism.
A selection of Hyper Local business include Swiggy, TinyOwl, Grofer
Bottom Line: Hyper localization is helping brick & mortar stores to compete with e-tailer's in a robust manner by expanding the business draw area, & endowing it with many of the advantages listed above. It is also giving momentum to yet another emerging business model – Online to Offline (O2O)- users place order on Online & the order is delivered Offline. Both Hyper localization & O2O business model are attracting interest from investors becasue they are asset light & hence less capital intensive. This is music to investors' ears!
———-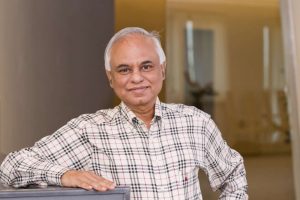 In this series, Rajesh Srivastava, Business Strategist and Visiting Faculty at IIM Indore gives you a regular dose of strategy case studies to help you think and keep you one step ahead as a professional as compared to your peers. Rajesh is an alumnus of IIM Bangalore and IIT Kanpur and has over 2 decades of experience in the FMCG industry. All previous Strategy with RS posts can be found here