Uberization In Banking : A Mobile Revolution – Shubham From XLRI
Due to rapid proliferation of online medium and the gradual opening up of the banking sector with time, a growing demand can be seen for alternate banking solutions, like small payment banks and money transfer through mobile. With the growing prevalence of electronic commerce and the widespread use of mobile devices, mobile banking or m-banking is gaining prevalence. Worldwide, this has been a growing phenomenon mainly in developing and underdeveloped countries of Africa and Asia, where access to traditional banking channels are relatively scarce. The change can be attributed to uberization or decentralization in the banking service sector and it is here to stay.
Payment Banks: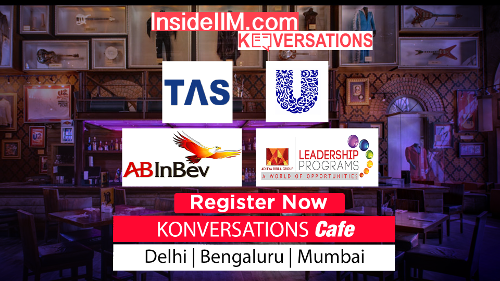 They would be offering a wide range of services encompassing Internet Banking, Insurance and Money Transfer etc. The primary target group would be migrant labor workforce, low income household, small businesses and unorganized sector. Mobile phones which have gained currency amongst users across all income groups would be the preferred to traditional retail channel.
Apart from providing financial inclusion it would also help a long way in moving towards a regulated cashless economy. Many of government's economic and social schemes, educational and health subsidies, could then be routed directly to beneficiaries' accounts.
The reason that they are being hailed as game changers is primarily the sheer scope and reach of such banks. They'll provide the last mile connectivity between bank branches and the remote customers. As they make use of existing mobile network technology and cellphone coverage is pretty exhaustive now, payment banks have the ability to potentially connect the entire Indian population. Mobile phones will become the handheld banks which can help customers in doing monetary transactions.
Banking costs are expected to drop due to availability of numerous alternatives to customers. The payment banks will provide low and zero balance accounts at nominal charges and thus, conventional banks will have to react by slashing charges. This reduction in banking costs will benefit the entire population, especially the small account holders.
Another huge impact of payment banks shall be the transformation of social welfare and subsidy schemes. Government subsidy payments, whether for LPG, kerosene or even food and fertilizers, can now be efficiently routed even though regular banks. With Airtel, Vodafone and other telecom players getting the license, transfer will become all the easier and the reach will also increase.  The holy triad of Jan Dhan Yojana, Aadhar IDs and mobile banking can enable fast payments to the poor, elimination of fake recipients, ensuring zero-balance accounts, etc. For example, the difference between State Bank and Airtel is simply that both have over 200 million customers, but Airtel, with its huge mobile coverage can go where State Bank cannot with a branch.
It can also lead to a shift towards cash-less payment systems, which will help in more accountability in all transactions. Mobiles will eventually perform the functions that credit and debit cards do now and the need for cash transactions will reduce. This reduction in cash usage will be helpful in eliminating black money. Cashless transactions will help in transparency across different domains, which will in turn lead to better tracking & monitoring. With mobile services boasting a user base of upwards of 1 billion and Jan Dhan Yojana penetration achieved, the next target should be the complete coverage of Payment banking to these people.
After payment banks, the RB has plans to license "small banks", which have to focus loans only on small borrowers and not big corporate customers. Once the plan is executed, non-banking finance companies will become "small banks" and help in implementing financial inclusion from the small borrower's point of view.
Between themselves, payments banks and small banks will make Indian banking more robust, competitive and inclusive on both the assets and liabilities sides, i.e., for both depositors and borrowers.
Mobile Banking:
M-payment or m-banking seems to be a natural progression from e-payment systems, is a form of online payment made over a mobile telephone network. Transactions between unknown entities can occur without much hassle and ubiquitously. Due to removal of mobile device and network limitations in the recent past, m-payment solutions have the potential of becoming the next big thing and revolutionizing the banking marketplace.
Other Innovations in the sector:
Contactless adoption
Retailer apps
Mobile point-of-sale (M-PoS) solutions
Cloud-based payment solutions
Crypto-currencies (e.g., Bitcoins)
The above emerging technologies, coupled with the revolution already underway in mobile payments and small payment banks, will bring about a paradigm shift in the banking system throughout the world.