The Uniqueness of IIM Shillong | Gaurav Lakhani
IIM Shillong has a really unique campus – different from the world and different from all other institutes of national importance. It is extremely beautiful with tall pine trees and widespread greenery. With hilly terrain and extreme natural beauty, this campus tells the tale of grandeur and magnificence of the students who have studied and groomed themselves here. The whole campus is student driven in all the activities ranging from hostel arrangements to placements. Another unique feature of our campus is the ethical and moral values we believe in.
We are firmly determined about the values we have to embed in the upcoming managers we are preparing for the corporate world. The campus is a treat in itself. We get to experience the clouds and the awesome weather in our hostel, in our classes and everywhere around the campus. Our batch has the highest gender diversity which enables to have both practical and emotional perspectives.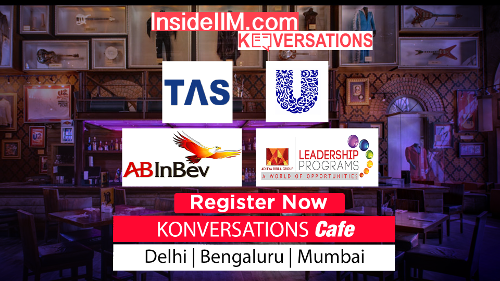 Also, the diversity of the educational backgrounds is quite high. We have people from social sciences, fine arts, commerce and technical backgrounds. This is really important to foster peer learning and to see and analyse any situation from all social, economic, technical and emotional viewpoints. Moreover, our campus is one of the most beautiful campuses in India in terms of scenic beauty. It also has an annual sustainability conference which shows its dedication and seriousness towards adopting sustainable practices.
We have a foundation program in sustainability. We practice it in our day to day life too. We also go for sustainability trek which provides us with an opportunity to explore the untapped opportunities in the northeast and to admire the natural beauty which is still preserved here due to the repeated efforts of the locals. We get to learn and practice the ethical and environmental friendly behaviour along with achieving the economic goals.
Which ABG company I would want to join?
I am really interested in working in FMCG sector as this industry is heavily dependent on customer satisfaction and retention. I am always fascinated the innovative ideas that companies employ to engage and increase the base of customers and hence given a chance, I want to join Aditya Birla Retail Limited as Leadership Associate and move up in the rank. The best part about working in this esteemed company is the available of opportunities and new challenges or problems on the basis of the performance in the company rather than decisions based on any pre-conceived notion.
Gaurav Lakhani
PGP 1st Year
IIM Shillong