What's worth reading | Shreyas Recommends – (Week 32: Jan 14 – Jan 20)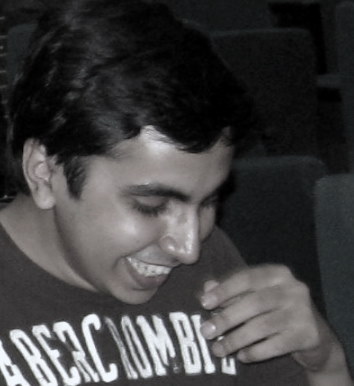 Shreyas Panse is back on InsideIIM.  This is the 32nd edition of What's worth Reading. We got requests from our Users who missed this series during the past month.
This edition gives you eight books an intelligent person should read, Wikipedia trends of 2014, success of Instagram and much more.
Will social and racial bias ever go away from Indian society? Education and wealth are certainly not having the desired effect
India's progress in sciences has been woeful and talking about fictional, spiritual past is not helping the cause
One of the co-founders talks about success of Instagram
An discussion that never ends: will India ever catch up to China
Eight books every intelligent person on the planet should read
In the recent summit of Indian bankers, there were several major questions that weren't asked
Is this a peek into the future society under surveillance and restrictions?
Some interesting patterns in the most viewed Wikipedia articles of 2014
Facebook -> new AOL
Apple -> new Sony
Buzzfeed -> new Yahoo
Google -> new Microsoft
Two-week hangover: Were there too many "Best-of-2014" lists
The next time you take a work break for a quick smoke, consider this: daily smokers can make terrible decisions
Which would you rather: exercise or diet?
Charlie Hebdo
"most publications, left alone to decide for themselves, will in future self-censor out of fear" 
And as you read more, you realise that the protests around Muhammad's depiction are a modern creation
And it does often depend on the medium in which this debate is often invoked
Shreyas is a Delhi-based Consultant working with PricewaterhouseCoopers. He blogs at shreyasp.wordpress.com. He is an alumnus of IIM Indore. Follow him on InsideIIM at shreyasp.insideiim.com