Why I Chose MISB Bocconi Over Others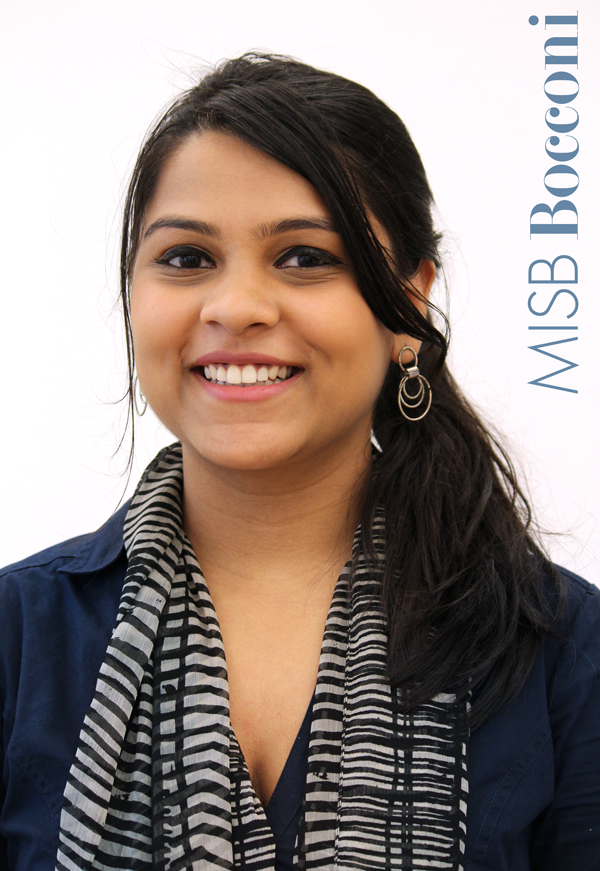 MISB Bocconi is the first Italian business school in India, and more so, the first worldwide off-shore presence of a premier European Institute – Universita Bocconi. It offers post graduate program in Business and executive education, which are designed and taught by the faculty of SDA Bocconi, the management school of Universita Bocconi Milan, Italy. The pedagogy at the Mumbai school is of the highest standard as students are exposed to their curriculum by world class faculty. To know more we spoke to Vibhuti Varma, First Year PGDM student at MISB Bocconi.
 I was an extremely enthusiastic management aspirant. I had the rankings of business schools on my tips and their cut-offs on my toes! I actively spoke to students from business schools and interacted with people on MBA forums to take the major decision of my life – which B-school should I join?
One fine day, I heard about MISB Bocconi, on Pagalguy and me being I, I had to know more. I decided to visit the campus while I was in Mumbai, and this is my experience.
 You don't know what to expect of an Italian business school in India.The only thing I can tell you do not expect predictability.
If you love surprises, this is the place for you.
The moment I entered the college, I was in awe of its unconventional décor, unlike any other business schools' in India.  Candid photographs and portraits of Mumbai traverse the hallways. The entrance has; a one of a kind glass structure, and the view of the Powai Lake from the classrooms would bring a sense of serenity to your heart. A hearty surprise indeed!
I browsed through the brochure that boasted of its one of a kind curriculum and faculty, and the outstanding placements. I got extremely inquisitive and wanted more insights. I was lucky enough to find Shyam an alumnus who happened to be on the campus for a workshop! (lucky!). He seemed extremely approachable and friendly, and so it didn't take me two minutes to start with my train of questions.


The first question was about the Faculty from SDA Bocconi Milano, and his reply made me fall off my chair! –
"Imagine walking in to a 9:30 class and finding Dr. Robert Grant, the strategy guru, sipping coffee and making small talk with the students! The person, who challenged the beliefs of Michael Porter, cares to know what YOU feel about competitive advantage in organizations!
Students all over the world study from his books, and here we are facing the legend himself and asking him doubts and presenting our point of views which he intently listens. The case studies that are part of his curriculum churn your brain like it never has before. His humility and approachability create a thriving environment for learning, making his sessions the most anticipated ones
Another day you would find yourself sitting in Mr. Leonardo Etro's class, learning the nuances of accounting and control. Professor Etro, who chairs a prestigious financial services company, would teach by drawing examples from his glorious career. Ever ready for coffee, chat or a party, he is a perfect professor!
Dr. Himanshu Rai's lectures on management by learnings from Mahabharat, a niche takes on management, is an honor to attend. A former faculty at prestigious institutes like XLRI and IIM Lucknow, he is a powerhouse of knowledge and amazes you in each session."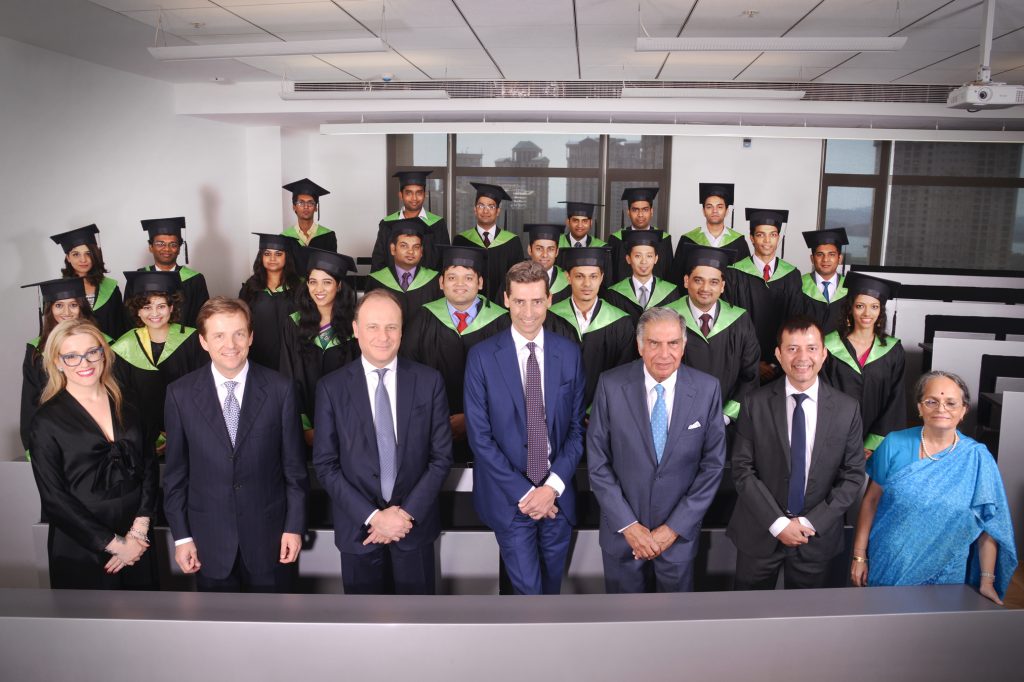 Extremely excited by the response, it was instinctive to ask him more about the guest lectures, as they are a window to learn more about the industry and are an integral part of curriculums at business schools.
Shyam replied with a smile on his face, "Apart from the in house talent of Bocconi that would constantly impress you, the guest lectures are equally enthralling.
Mr. Kishore Biyani, the CEO of Future Group, kick-started the session of 2015, interacting with the students about shaping the minds of the younger generation of India.
Mr. Shiva Kumar, the president of Edelweiss, who has extensive years of experience in consulting, enlightened all the students on strategic consulting.
All students looked uber stylish and dapper, as the head of human resource of Gucci was addressing the class about career prospects in the luxury industry.  The opportunities through all channels to learn are exhausted, which is what makes Bocconi what it is."
One of the major USP of the college mentioned in the brochure was the compulsory semester abroad at Bocconi in Milan. It took only a fraction of a second for Shyam to describe his experience, which showed how fulfilling it was.
"You would be well acquainted with the prestige and heritage associated with Universita Bocconi, so it is an understatement to say that the opportunity to study there and earn a Diploma in International Business is nothing short of a privilege. In this semester, you get a chance to choose your specialization, which can be anything under the sun! You also get to participate in the job fair there, if you have achieved a proficient level in Italian.
Studying with students from hundreds of countries, from a world-class faculty to going backpacking in Europe is some invaluable memories you would make. It is this time that gives you not only knowledge but also life skills, which you would cherish throughout your life. It has been undoubtedly the best part of my MBA!"
I was done with all my questions and was dying to go back home to tell my parents all about MISB Bocconi, and how I would love to be associated with such an impressive curriculum, faculty, and heritage.
And then Shyam added one last thing –
"Anyone who does business in India wants to be a 'Tata' or 'Ambani,' being a business student so do we! MISB Bocconi made this dream partly come true. I embarked my journey of being a successful business person by receiving my degree from Mr. Ratan Tata himself. What can be a better finale to the brilliant two years of your MBA!?
Do I still need to tell you what I did and which college I joined?
Proud to be a Bocconian! Let the surprises unveil.
Download MISB Bocconi's brochure here.
This a promoted feature story