XIMB Never Sleeps – From X-Cafes To X-Sports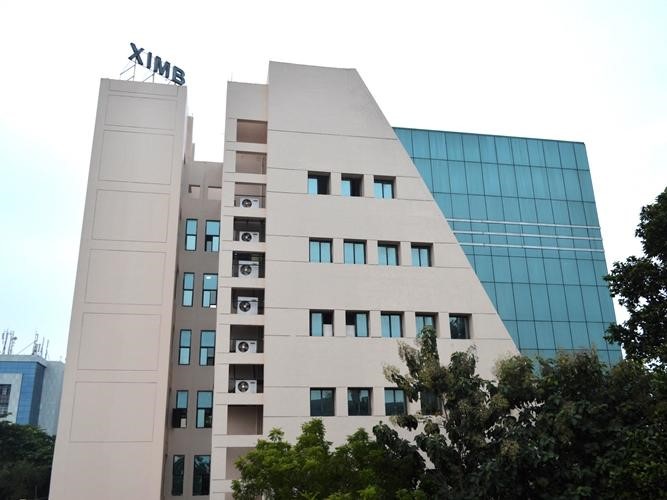 The summer of every year, hundreds of new students arrive at the campus with a bag full of dreams and ambition. I am one among those hundreds, staring at the gate of the 30-year-old institute. Standing calmly in the heart of Bhubaneswar amidst all the hustle, grand in its own sense. So what is unique about this? Let us look deeper into XIMB!
Unlike some of the campuses set up at scenic beauties, XIMB has a charm of its own. Take an x-walk in our "boulevard" and you will be greeted with colours and melodies of the purest form. One thing to notice, everything in XIMB starts with an "x". Isn't that weirdly cool? We take late night X-walks; fulfil our midnight cravings at X-café, play X-Sports et al. Don't let the names fool you, we do all while living in the present and dreaming about the future.
One important thing to add here – XIMB never sleeps. Literally. Be it midnight owls or early risers, XIMB is always awake. Yes, we have lectures at midnight too! It is a different world altogether after the sunset. XIMB comes alive. The lit up walkways, busy sports arenas, a 24*7 mess, packed multipurpose halls of the hostels; "it's not a conundrum but an organized mess".
There are plenty of unique places tucked in every nook and corner of the campus. Let us begin with our secret party hall guarded inside the labyrinths of the gent's residence, the stargazing point at one of the unlocked terrace, the hallowed hallways of the Acad-block, the eerie silence near the faculty residence. The list goes on. If this is not unique what else is?
Our hostels and classrooms might not be state-of-the-art, the people here are. The mess might not serve the tastiest food but the memories created are. The grades may not be enthusiastic, but life at XIMB is! If I had three words to sum up XIMB, they would be – "All Things MBA".
Which ABG company would I want to work for and why?
I would love to work for Aditya Birla Fashion and Retail Limited. I remember my first shirt as a teenager from Peter England, our first family shopping at Pantaloons and endless associations with the brand. As I grew, the company grew too. My sense of association with the company's values of Integrity, commitment, speed, passion and seamlessness. Their incredible journey form Madura Garments to becoming the largest Fashion and Lifestyle Company inspires me to be a part of ABFRL.
– Arka Dutta
BM, 2nd year, XIMB