13 Reasons Why You Should Join Xavier School Of Human Resource Management (XAHR)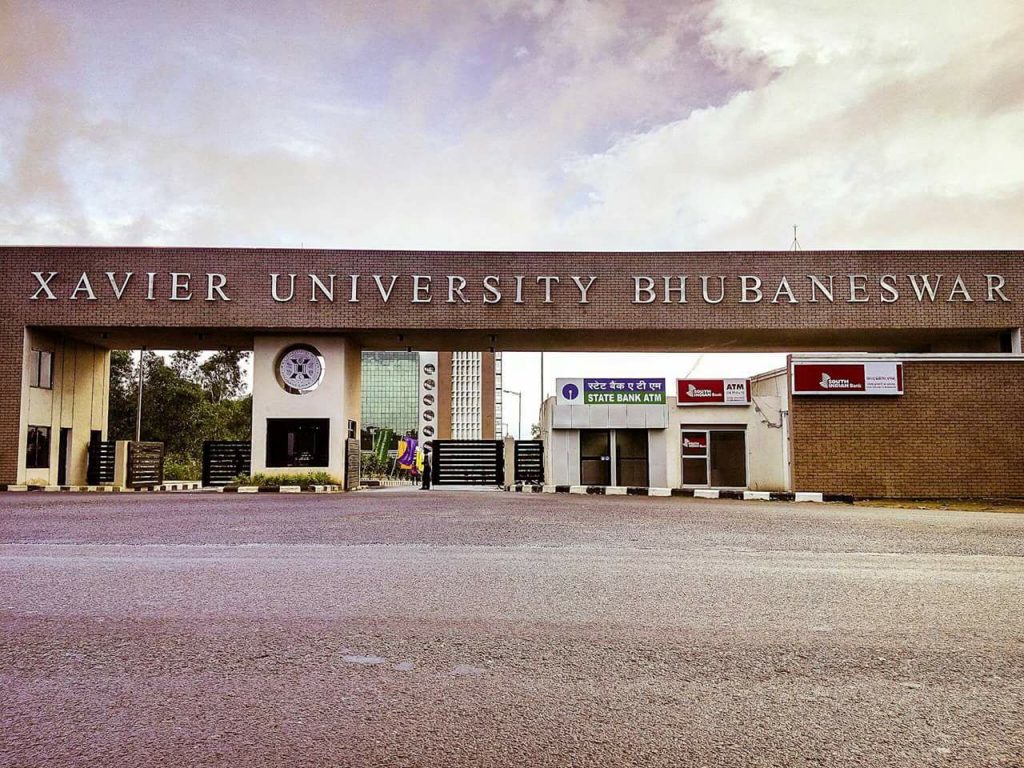 It's Personnel!
In today's world, it is not just enough to have the right people at the right place. Retainment and constant development are equally important for turning an organisation's workforce into its competitive strategy. Acquiring the best talent, training and managing them are niche skills that do not come easy.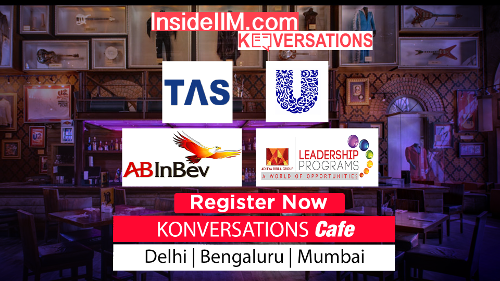 This is where Xavier School of Human Resource Management steps in, to churn out some of the best Human Resource managers in the country. An andragogy involving multi-domain exposure, with functional specialisations in the various facets of human resource management, helps its diverse batch of students to develop the necessary aptitude to tackle the ever-dynamic talent and organisational landscape.
Here are 13 reasons why you must join XAHR.
1) A glorious legacy
Since its inception in 1987, XIMB has offered a functional specialisation in HRM in the PGDM program. A full-fledged 2-year PGDM-HRM program was launched in 2011. This is now offered as MBA-HRM, the flagship program of the Xavier School of HRM. Continuing the climb that it started in XIMB, the School of Human Resource Management today is numbered amongst the top HRM courses in the country.
2) Celebrated alumni
Our Alumni are our national and international ambassadors as they disseminate their management knowledge to their professional and social networks all around the globe. The HRM programme boasts of a wide alumni network that has been built over the years.
3) Placements- Summers and Finals
While Xuberence'17-18 (the final placements) saw an average package of 12.39 lpa, the interim summer internship figures of the HRM programme are – Average of INR 88,880 and a Highest of INR 3,00,000. Top recruiters like ITC Ltd, Phillips, Deloitte, RIL, Asian Paints, Bajaj Auto, Wipro, Cognizant, L&T, and others recruited young talent in hoards.
4) Faculty
The esteemed faculty of this institution includes big names from academia as well as industry experts who bring the intricacies of the business world to life within the classroom. After being associated with behemoths like HUL, SBI, Wipro, NSE, etc our professors can easily balance between corporate wisdom and conceptual andragogy in their classes.
5) XIMAHR- The HR Association of XIMB
XIMAHR teaches you to apply the theories and models that are taught in the course, in real life by putting the students under various circumstances that you are likely to face in your corporate life. By virtue of being an HR student, every member is a part of XIMAHR and that provides a platform to hone your skills by organising and participating in different case study competitions, immersion courses, national level conferences, business simulation events.
6) International Student Exchange Programs
In the second year of college, once the students have come back from their SIPs and almost wrapped up their fourth term, the International Relations Committee of the University rolls out opportunities for the students of this school to pursue a semester abroad. Tie-ups with other colleges vary across countries like the US, Spain, England, etc and the courses offered are aplenty.
7) Live Projects
Live industry projects provides the right mix of practical exposure to the students. Live projects also give the organisation an overview of the profiles of our batch. The quality of the batch is assessed with the role they play in the live project and the deliverables they offer on the last working day which might be in the form of a report or presentation. The organisations which come for the Live projects include Idea Cellular, Tata Steel, TASL, JSW Steel and others.
8) Conclaves and Competitions
Leadership talks, conclaves and symposiums have always been a big part of the curriculum. Industry stalwarts and business matter experts frequent the college to interact with the students and host national level competitions. Kshitij is the annual HR Conclave that is organised by XIMAHR along with the National HR Conference. Competitions like Mahindra War Room, Godrej Loud, Tata Steel-A-Thon, Titan Elevate, Reliance-The Ultimate Pitch, L&T OutThink, HUL Lime see huge participation from the students.
9) Audio-visual methods of teaching
Intellectually driven movies, Ted Talks, documentaries with a significant message are shown to the students so that they are sensitised to the social ills and problems plaguing India. These audio-visual methods of teaching not only broadens our perspective of India but makes us socially aware and responsible beings.
10) Outbound Learning Program- Tata Steel Adventure Foundation Leadership Course
This three day adventure program comes as a welcome break from the monotonous MBA routine. Apart from having implications for the self by allowing one to identify one's strengths and the extent to which one can push oneself, the outbound learning also helps in the development of group dynamics and leadership. It is a classic example of how teams develop over different phases and how different individuals function, taking up different roles. It is a brilliant opportunity to apply in reality what we learn in our classrooms.
11) Campus
XAHR is located in the Xavier City campus is located on 35 acres of land, surrounded by natural beauty and it is a digitalized campus with Wi-Fi and equipped with state-of-the-art facilities. The Xavier City campus houses an Administrative Block and an Academic Block which includes a library, 4 Computer Halls, 21 classrooms, residences for students. The Campus has 2 volleyball courts, 2 floodlit basketball courts and 2 two floodlit tennis courts, 3 Badminton courts and a gymnasium.
12) Academic Resources
The library is a veritable feast of knowledge and is fully accessible to the students, research scholars and the faculty members. From its inception, it has had an enviable collection of textbooks, reference materials, electronic databases and professional journals from all over the world. Over the years it has acquired other resource materials, such as audio-visuals, working papers, annual reports, HBR cases, and summer projects.
The overwhelming need for virtual access to knowledge has fuelled the establishment of a digital library on the Xavier City campus providing for a web-based Library Information System enabling remote access to different online library resources for authorized use by students, scholars and faculty. Students have complete access to  Bloomberg lab, EPWRF Database, Elsevier – Sciencedirect, JSTOR, Ebrary, CMIE database.
13) Culture
The vibrant culture of XUB is well known where students are always engaged in one activity after another. It is a student-driven college and by becoming a part of the various core, functional and interest committees the students can develop their managerial skills. There is always a committee to fulfil every kind of necessity. Professors, senior batches and  Alumni are approachable for any concerns which promote a sense of mutual respect and inclusion amongst the diverse group of people at XAHR. Also, the parties, fests, cultural festivals which are held throughout the year are anything but uncool.
Xavier University Bhubaneswar (XUB)
Xavier University Bhubaneswar (XUB) was established in accordance with the Xavier University Act 2013 and was inaugurated on the 7th of July 2014. XUB is India's first digital University and an institution of higher learning for imparting professional and technical education. It is a self-financing institution imparting professional and technical education. XUB has 8 Schools that offer world-class education in different fields. XIMB offers an MBA in Business Management, Global Management and Executive programs. Xavier School of Human Resource Management (XAHR), erstwhile XIMB-HRM, offers the MBA-HRM program. MBA-RM is offered by the Xavier School of Rural Management (XSRM), erstwhile XIMB-RM. MBF- Master of Business Finance is offered by Xavier School of Commerce, MBA-SM by Xavier School of Sustainability (XSoS) and MBA-UMG by Xavier Center of Urban Management and Governance. The Xavier School of Sustainability, Xavier School of Commerce, Xavier Center of Urban Management and Governance, Xavier School of Economics, Xavier School of Computer Science and Engineering, and the Xavier School of Communications offer different postgraduate and undergraduate programs.