7 Keys To Power Your Career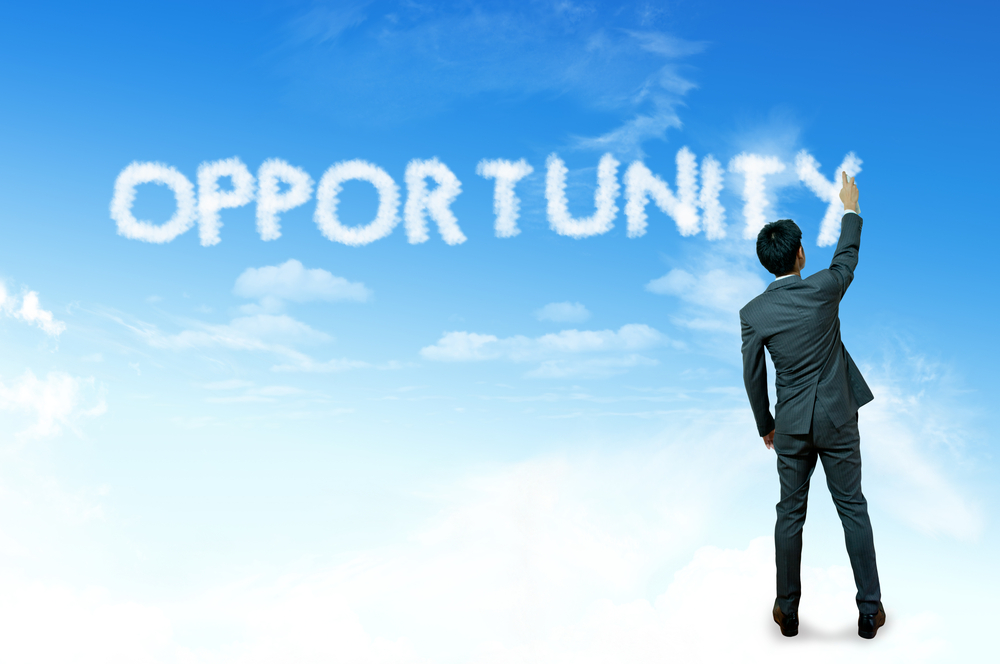 Charting a sterling career path, is incredibly important to most executives.  But that, is easier said than done.  It most certainly doesn't come about by simply doing what you are paid to do.  It is only when you add value above and beyond what your role envisages, that you start putting your career on a fast track.
Interestingly, people who are in demand, are those who go out of their way to help people and touch other people's lives. Look at company executives that other colleagues automatically turn to, for advice or help or those who willingly take on far more responsibility than what their role demands. You will find that this category of employees has far greater access to opportunities than others.
So how do you put yourself in an elite group where you not only enrich other people's lives at work but also fast track your own career?   Here are seven ways to do it.
1.  Operate At The Next Level
Career advancement is an aspiration that everyone has. However, for this to happen, there is a need to first demonstrate a readiness for the next level/position or role.
Many people that I have come across in corporates, aspire to be promoted but continue to do precisely what their current role demands. The point is, by doing what your current role entails, you only demonstrate your capability to perform that particular role and nothing more. To support your claim for career advancement, it becomes necessary to start doing things that are done by people at the next higher level.
That's when things start to happen and thats when you get noticed for promotions and career moves.
2.  Align Your Contribution To Critical Business Areas
Every company has some activities that are considered more important than others. For instance, companies driven by growth and market share tend to value performance in sales roles more than other functions.   Similarly, technology driven companies may value technical skills more than others. Project based companies may place a high value on client handling and conflict resolution skills and so on.
Whatever these areas and skills are, try and contribute very strongly to those areas and demonstrate those specific set of skills.
TCS is a very client-centric company.  While I was working with TCS,visits by overseas clients were an important feature. The issue with these visits was that there was no margin for error.  If something went wrong, there would be immediate repercussions for the person who managed the visit. So, people were reluctant to get involved in these visits.
When I was asked to manage a client visit for the first time, I was quite apprehensive. But, I decided to just go ahead anyway and not worry about consequences. The result was gratifying and very soon I was singlehandedly managing visits not only by clients but also diplomats and high ranking government officials from other countries. This gave me a niche to operate in, over and above my regular work. It also freed up a lot of resources that would otherwise have been engaged in managing such visits.  In addition, the leads generated from these visits led to significant business development as well!
3.  Get Into Cross-Functional Roles And Assignments Early
At senior levels in organizations, it becomes imperative to not only know your own domain and function very well, but also to have a working knowledge of other functions in the organization.
For instance, if you are running a business or a division, you will invariably be carrying numbers, which means, you are accountable for measurable performance that is seldom one-dimensional. Therefore, knowing one aspect of the business such as the technical operations of the organization alone, will not suffice. You will need to have a thorough understanding of the commercial aspects as well. In addition, you will also need to be a good people-manager.
Getting into cross-functional roles can provide you a good grounding to understand a business holistically. It also brings you in close contact with people in a variety of functions and disciplines that can be very advantageous to you when you are looking to rise within an organization.
4.  Get Engaged In Organization-Wide Initiatives
To move up in an organization it becomes important to be noticed for the right reasons. When you are working in one area, you typically engage with a couple of levels above you and mostly with people working at levels below you or reporting into you. This gives you a limited visibility in the organization.
To be considered for key roles and challenging assignments your skills, knowledge and capabilities should be known first-hand to the organization's leadership. For this to happen, it becomes imperative to engage in organization wide initiatives that are directly spearheaded by the company leadership.
Sometimes these opportunities can come unexpectedly. While in TCS I had the opportunity to work as a part of a core team that restructured the entire organization.  The learning was incredible and the exposure, gratifying.
5.  Take On Tangible Additional Responsibilities
Companies tend to value employees that don't just confine themselves to their immediate role but actively take on responsibilities outside of their role. Such people are seen as 'Management Material'.   The fact remains that responsibility tends to grow exponentially as you move towards the top of the hierarchy in any company. It is therefore logical that people who are willing to take on additional responsibilities are viewed favorably by companies and are considered good candidates for promotions and for taking on challenging roles.
During my stint in IBM I had the opportunity to take on a dispute resolution with a client, that was on the radar of the Company's Asia Pacific Leadership.  Resolving this amicably in the committed time frame resulted in tremendous support for me within the organization, that could not have come about otherwise.
6.  Be A Willing Mentor
At any point in your career there will always be people you could help advance in their careers. When you go out of your way to prepare others for higher roles and help them in their career advancement, the kind of relationships you nurture, is invaluable and the kind of reputation you build, is sterling.   You don't really need to wait until you reach the middle or senior management level to do this.
7.  Engage in Industry-Wide Initiatives
When you engage in initiatives that are meaningful not just to your company but to the entire industry that your company is a part of, you become a game changer.
By being a part of industry bodies, speaking at industry wide conferences and involving yourself in areas such as providing inputs to policy formulation relevant to your industry, you not only increase your and your company's visibility but also create quantum value that eventually comes back to you.
The best way to predict the future, is to create it.–  Abraham Lincoln
————
About the Author:
Srinivasan is an independent consultant working in the area of strategy and technology interventions in the public sector domain. He has worked in companies like IBM and TCS and has over 30 years of experience spanning 24 countries.