A Journey Of A Couple From Boardroom To B-school – IIM Calcutta PGPEX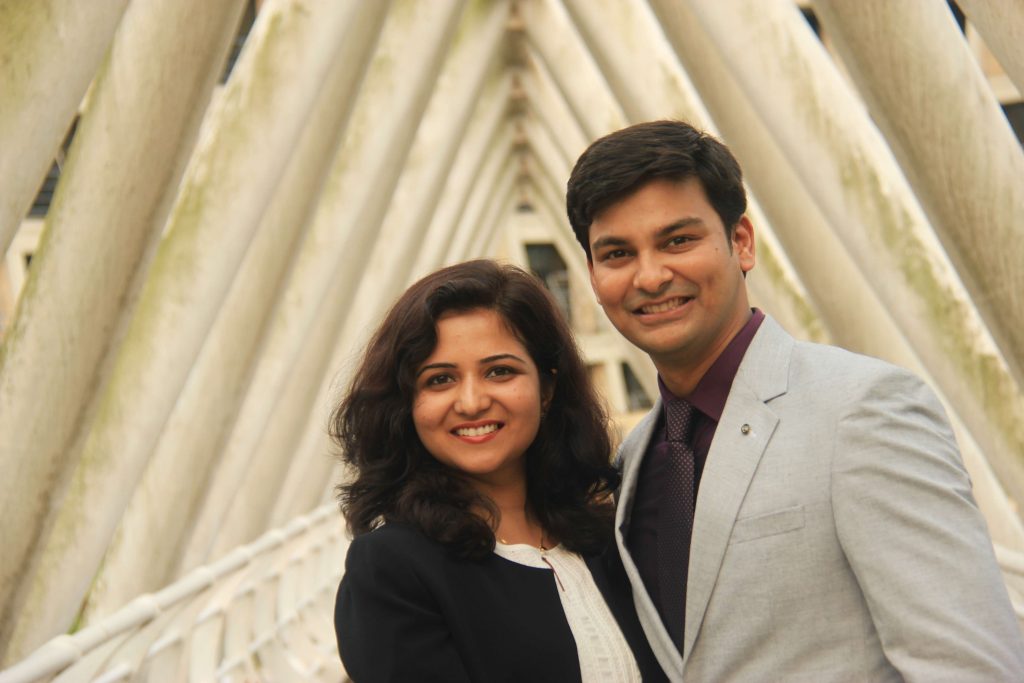 Thanks to Chetan Bhagat, everyone is comfortably married to a story that begins from college corridors and ends up in nuptial vows. My story is different. For my husband and I, applying to business school was a mutual decision – and coming to IIM Calcutta was a journey we decided to embark on together.
Our is a passionate love story involving an inter-state wedding and a home loan. We thought we were "settled." But were we?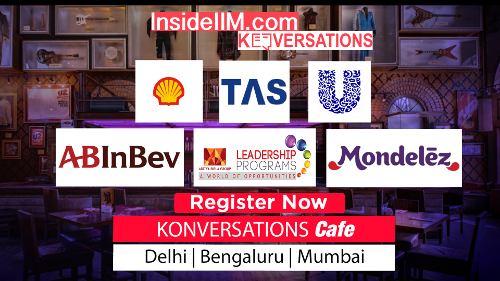 A casual conversation over dinner led to the most pertinent question – what do we want to do with our careers considering we had significantly progressed in our core technical fields? So, after 7-8 years of work experience, we decided to take the GMAT plunge and pursue MBA.
Once we had the scores we aimed for, we had a thorough conversation about our personal priorities and where we wanted to go for MBA. This stage is one of the most critical ones for the couples planning to go for MBA together as preference constraints, and financial liabilities are high. In our case, both of us wanted to go for a one year MBA program in India because of – MBA costs (better return on investment), timing (1-year program because of low opportunity cost) and growing opportunities in the Asian and Indian economy.
We never had a set plan, but as things played out, both of us joined IIMC PGPEX course which has the smallest class size among the top three, world-class faculty, excellent placement record in past three years, on-campus accommodation, exceptional alumni network and the only MBA college in India with triple crown accreditation.
In just two months, housing logistic conversations gave way to intense macroeconomic debates. But the joy of seeing each other grow is irreplaceable.
Here, things move at a crazy speed. Life has become all topsy-turvy. With back to back presentations and quizzes, inter-section tournament till wee hours and cultural events, all in parallel threads, never did I realize that a day constitutes of 24 hours and each second counts. Aching legs, dozy eyes, but who needs to sleep? It's 3.00 a.m, music is blaring, let's party…
——–
About the Author:
Pamela Ghosh is a IIM Calcutta PGPEX-10th batch student with 7 years of work-experience in IT products domain with companies such as Amdocs and Oracle. She has been married to Shishir kumar who is a fellow student of PGPEX-10th batch and has 8 years of work-experience in IT products domain with Amdocs, IBM ISL and Oracle.
PGPEX IIM Calcutta
PGPEX is IIM Calcutta's One Year Residential Program for Executives gives mid-career professionals the ideal platform to augment their existing skill sets as they endeavor to armor themselves for senior and top management roles in the industry. The program, since its inception in 2006, has spawned alumni who have demonstrated excellence in the leadership positions that they have occupied in their organizations.