A Sneak Peek Into The Life Of An IMT Ghaziabad (PGDM) Executive Student – Pranjal Joshi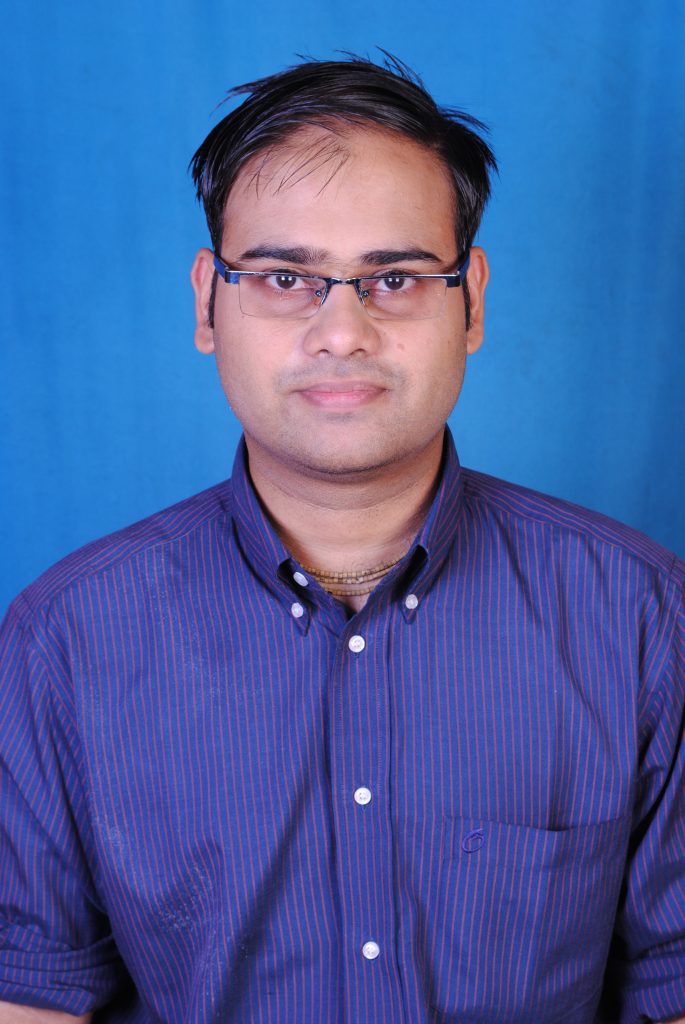 What are the factors which led you to pursue Executive MBA?
I was fed up with my banking job and wanted to change my vertical at the same time, an MBA degree is a value addition as the industry demand for an MBA is still very high provided that its done from a good institute or the candidate is skilled.
I had considerable work experience so couldn't think of the 2 year programme, I focused on the Executive programme. I also thought of trying for civil service exams or changing my job but felt that an MBA would be a better option.
Briefly share the role you were playing in your erstwhile organization provider to joining PGPM at IMT Ghaziabad.
I was previously working at The Oriental Bank of Commerce as an officer, I was an employee of the Government of India. I was handling banking operations in a large corporate branch at Prabhadevi, Mumbai. Customer handling, marketing of banking products, complaints resolution and handling and managing day to day operations of the banking world.
Which B-schools did you apply for and why did you select IMT Ghaziabad?
I applied for Macquarie University MBA in Australia, The Kent State University in USA and SP Jain in Mumbai but I chose IMT Ghaziabad in spite of the fact that I got selected in some universities abroad.
The reason I chose IMT Ghaziabad is that it has been a powerful brand name among B-schools in India; it is located in Delhi NCR region that generates the highest number of jobs in India. Vicinity to industries at Gurgaon, Delhi, Noida, Faridabad etc. gives IMT Ghaziabad an advantage of being located in the heart of the industrial hub. Moreover, Ghaziabad is not very far away from my home, so I can travel to Jaipur whenever I get a chance.
This course is a 'value for money course'. Another reason I chose is that I would be done with my final exams in September whereas institutes abroad start their sessions very late, had I gone for an MBA from USA, my MBA would have started at the same time I would finish my course at IMT, saving precious time was another reason I opted for IMT Ghaziabad. The institute is AACSB accredited and has a good reputation.
Please share in detail the application and final selection procedure at your B-School.
I filled up the online application form and was in touch with the admission department at IMT Ghaziabad via phone calls, I was called for an interview at PhD House in New Delhi. There was a verification of my documents followed by a presentation which was to be made on the job I did previously, after which I appeared for a personal interview and GD (group discussion), GMAT score was the criterion for applying for admission.
The programme at your B-School is one of the most expensive programmes. How have you financed the course?
I did not take any bank loan. A part of my fees has been given by my parents while I have arranged for the remaining amount of money from what I saved while I was working in the bank.
What is a typical day in your life at the campus?
A typical day in our life at campus is hectic, we start our day with breakfast and move on to our classes after that, we break for lunch and continue with the classes, every class is of 75 minutes. We generally have more than 5 hours of classes every day, we are too tired after that. After coming from the classes we have our evening snacks and take rest. We then prepare ourselves by going through different presentations which are provided to us by our faculty and work on projects, assignments and study different subjects. The schedule is hectic but time management makes it possible for us to 'make the best use of it'. We have our dinner at around 8:30 PM and walk around in the campus after that. I feel closer to academics when I am at the library. I try to keep up with the fast paced course.
Some students spend time at the library, some at the sports fields, some gossip or hang out, a few love watching videos and listening to songs on their phones and laptops while others are busy with the academics.
Was it difficult for you to adjust to the student life after a gap of many years? How did you cope with it?
This is a good question. Yes, it is very difficult to 'get back to studies' and become a student again, after working in the industry for so many years. Initially, I felt as if I am the 'odd one out' but later on focused on my capabilities and tried to interact more with the '2 year MBA students', though I was a bit uncomfortable dealing with the young graduates who practically had no experience but after some time they started giving me respect and treated me well. For me it was a 'good strategy' to interact more with them as they are full of energy and passion and want to excel in life, this gave a 'different feeling', though I was with them yet I never felt that I was one of them as I always maintained my separate identity. The executive students are more pessimistic about life, course and career than the 2-year full time students, which may be due to the fact that they have already faced the harsh realities of life. Whereas, the full time students are yet to see the hardships and challenges of job. There is also a type mismatch among executive students in practically all institutes at least in India as the batches are too diverse, students have 5-15 years of work experience in many different fields and occupations. Generally, they are swayed by criticism and egoism due to which they find it hard to get along with each other. Though I am single but many of the executive batch students are married at the time they pursue this course which makes their task even more daunting.
I also tried forcing myself into academics, did a variety of things and keep my interest alive by reading financial newspapers, spending time in library, participating in non-academic activities, interacting with faculty etc. These were my ways of coping with 'it'.
It is a very difficult and strong decision for an individual to leave his job and become a student again, especially in my case as I took the risk of leaving a 'fully secured government job' which is very hard to get and getting into a professional course. Sometimes, I feel that I am starting from scratch while I feel confident the other times but I never regret the step I took.
What are the non-academic activities you are involved in?
As far as an MBA is concerned, I strongly feel that non-academics are much more important than the academics. I love to write; I keep writing for different magazines of various colleges on a variety of topics. I am an active member of the 'IMT Ghaziabad Toastmasters Club' which gives me the stage to speak, listen, learn and perform.
I also like to participate in seminars, talks and events held both inside and outside the college as much as possible. I am too keen to meet new people and get new ideas. I like getting involved more in media related activities and keep updating the happenings of Executive batch at IMT Ghaziabad official LinkedIn page, thereby representing the Executive batch in media related activities.
IMTeam PRISM (Public Relations, Information & Social Media) engage me in a sphere which interests me a lot.
I also contribute my share in other committees and clubs in the college to the best of my capacity.
How much industrial and international exposure does your programme provide you?
We have already worked in industry for many years, so neither there is much industrial exposure nor do we need it to the extent the freshers who go for an MBA do.
As far as International exposure is concerned, we were taken to Singapore on a 'Global Immersion program' for 10 days. However, I feel that we will get more global exposure and experience if we get faculty from foreign institutes teaching us.
What are the difference in teaching method applied by guest lectures delivered by academicians and industry practitioners? Please share the best elements from both.
As far as the guest lectures given by industry practitioners is concerned, they are industry-centric whereas the lectures given by academicians are more focused on the subjects itself and the students. Industry practitioners can give us a first-hand experience of what exactly is currently going on in different industries whereas academicians have a different approach altogether.
How much is the rigour at the Executive MBA programme in comparison to the 2 year regular MBA?
Rigour depends and varies from individual to individual as well. The Executive programs are much more rigorous in comparison to 2 year regular MBA programs as we have less than a year to complete our course which is designed in such a way that we get nearly the same subject knowledge as the 2 year regular MBA guys get. Sometimes, it gets too hectic but sometimes this pays off at the end.
We as a class of students are more mature and experienced than the regular MBA guys, though our Executive program at IMT Ghaziabad is also a 'full time residential on campus program' but it's still more demanding and needs the student to learn on a daily basis, the evaluation too is regular and not just dependent on one exam. A lot more rigour is expected from someone who played a significant role in an industry than a beginner. The 2 MBA guys are more childish but full of aspirations and zeal at the same time.
According to you, what is the best aspect of your programme and campus?
The best aspect of the programme is that as students, we have taken the strong decision of being here and we have the hope that this will lead us to higher and more challenging roles in life. We need to gear up and prepare ourselves to fit into a particular role and give shape to our dreams by turning them into reality.
The best aspect of campus is that it is full of trees and plants, it is a big and eco-friendly campus.
Does your programme offer placement? Are you willing to participate in the placement process or plan to join your previous organization?
Yes, our programme does offer placement but it's more of a student driven activity and some of the alumni of Executive batch are at 'good positions' in different industries.
I have already left my job and don't wish to be a part of the same organization again.
What are your expectations from the programme? How would you like to implicate the learning after completing the programme?
My expectations from the programme is that it will give me a different learning experience and prepare me for the corporate world, it's more important to be able to adapt ourselves to the changing world and bring a change in the society than just getting bookish knowledge.
I believe that there are three pillars on which this MBA program is based, they are 'networking, communication skills and the core subject knowledge.' Each one of these pillars is very important for us and will support us in our day to day dealings in our respective organizations.
After this learning experience I feel that I must carry on with learning something every day of my life and not limiting my learning to a course, curriculum, degree or books. Implicating the learning will be by focusing my attention on subject areas which interest me more and following my heart and passion rather than forcing myself into something undesirable and end up paying the price for it.
What is your advice to the aspirants of Executive MBA?
Firstly, I would appreciate the aspirants of an Executive MBA as they dare to take risks in life take their careers to a new height. There are a very few individuals especially in India who would leave their jobs to get hold of nothing and put their lives and careers at risk. Generally, it is seen that the Executive MBAs marry late and have their lives in jeopardy as a later stage of life but 'more risk, gives more gain', aspirants should be thoughtful and take well calculated risks and plan their decision giving due regards and importance to their families and priorities. They are totally confused and often become unrealistic and impractical about what they are and what they want to be, they must not have very high dreams and hopes and be realistic and optimistic. Give more time to your 'body, mind and soul' and learn to synchronize the different aspects of life. Executive MBA aspirants have more negativity and ego in them; they come from different backgrounds, age groups, locations, skill sets, experiences etc. which makes it so diverse that sometimes it becomes a challenge to get along with your batch mates but if we are emotionally stable then it can become a strength as well. The decision must be a personal one as these courses (from any institute of the world) demand a lot of sacrifice, patience and commitment and the capacity to take a 'well calculated risk'. These courses are part time courses at many institutes and full time at the other ones. Candidates pursue part time courses along with their jobs, part time courses are more economical and since the candidate already has a job in hand, he does not take the risk of leaving his job or face the uncertainty of placements. Institutes do not get the part time students placed as it is in 'conflict of interest' with their employers. Part time courses have a longer duration as the classes are held on weekends and sometimes on weekdays, the part-time course degrees have lesser value and these courses are recommended for students who want to rise at higher positions in their respective organisations or to qualify themselves for roles which have an MBA as a mandatory requirement. These courses become too hectic and troublesome for the students as they have to travel large distances (since it's not a residential program) and carry the load of doing a job along with their course, which would make them lose classes and regularity.
—————
About the Interviewee:
Pranjal Joshi is a student of PGDM (Executive)/PGPX at IMT Ghaziabad, which is a 15 months full time residential programme. He is a Bachelor of Engineering in Computer Science and hails from Jaipur, Rajasthan. He has been passionately writing articles, blogs, essays etc. for different magazines, websites, newspapers and portals for more than a decade. His areas of interest include politics, social causes, sports, current affairs, spirituality and general issues etc. He loves to express himself as a public speaker and is a prolific writer. He substantiates his writings by means of constructive criticism and satire, he is well-known for his ability to express the truth seamlessly, his thought provoking ways of judging and explaining characters and situations enlightens the audience. Pranjal loves to travel and socialize and is an avid art lover.
Give your feedback to the writer at pranjal280@gmail.com