A Vibrant Hue of Happiness – SIBM Bengaluru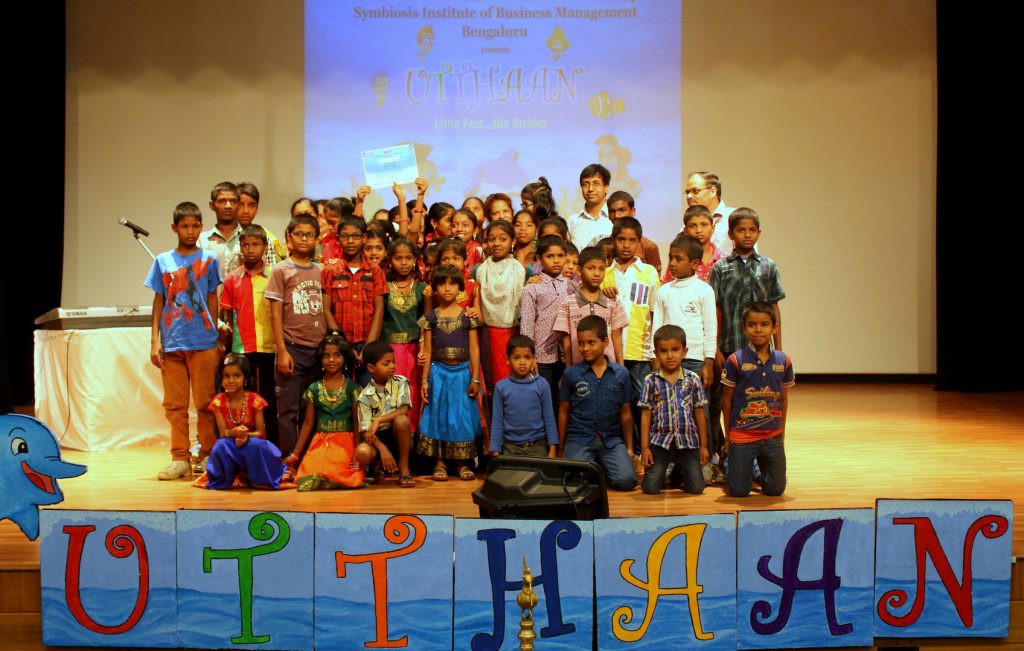 The Social Responsibility Committee of Symbiosis Institute of Business Management (SIBM), Bengaluru organized Utthaan 2016 – Little feet…Big Strides on Sunday, the 28th of August. The event was centred on the theme 'Blue Paradise' which intended to showcase the beauty and serenity of the underwater world to the underprivileged children from various NGOs of Bengaluru.
The day-long event was attended by 117 children, from 7 NGOs namely:
·  Belaku Shishu Nivasa
·  Anatha Shishu Nivasa
·  St. Gasper Orphanage
·  Makkala Jeevodaya
·  Sadashreya Charitable Trust
·  Premanjali Foundation
·  Prasanna Jyothi
The aim of the event is not only to showcase the hidden talents of these children, but also to inculcate a sense of compassion in managers to be. It seeks to convey that life, however difficult it might be, is a treasure and that we should all come together to celebrate its spirit in entirety.
The event was graced by the august presence of Ms. Rama N. S. – CEO of Electronic City Industries Association (ELCIA), Ms. Aruna C Newton – Chairperson of ELCIA Trust and Ms. Shalini – Member (ELCIA).
Dr. Rajesh Panda, Director of Symbiosis Institute of Business Management (SIBM) Bengaluru, felicitated the guests and applauded the Social Responsibility Committee (SRC) for their efforts. He encouraged the students to have fun and be a kid again.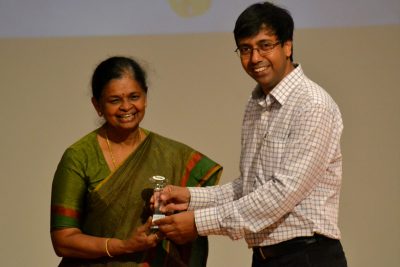 Ms. Rama N. S., in her inaugural address, said "Writing a cheque is very easy, but devoting time and effort is very difficult. It's a brilliant initiative by the students of SIBM Bengaluru to take a day out and make a difference in the lives of these young children."
The event was declared open by Prof. Lakshmaiah Botla, the faculty coordinator of the Social Responsibility Committee of SIBM Bengaluru after giving an enlightening speech on the positives of taking an initiative like Utthaan and encouraging the future managers to be socially responsible at every step of their life.
The day commenced with an impressive dance performance by Jhankaar, the dance club of SIBM Bengaluru following which the children from each NGO showcased their hidden talents. The children from Sadyashreya Charitable Trust performed a heart-warming rendition of 'Maa Tujhe Salaam', which received a standing ovation from the audience.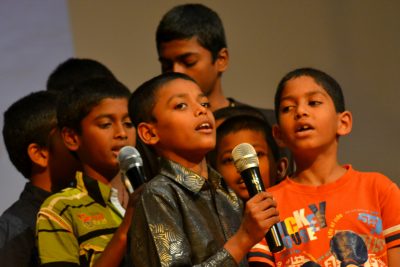 The event featured endless activities like Art and Crafts, Treasure Hunt, Hit the Ball, Traffic Management etc. that were intended to help children learn and have fun at the same time. There was a puppet show organized for the kids that brought a delight to their faces following which Jhankaar, the dance club once again danced to a glorious rapture from the audience. Utthaan 2016 ended at 6:00 PM, with the distribution of goodie bags to the children which lit up their eyes and brought smiles to our faces.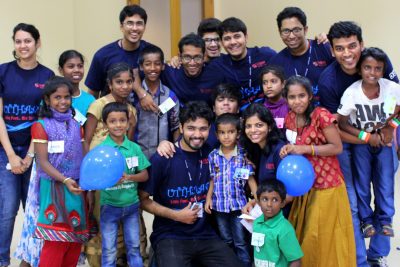 Pooja Rawat, coordinator of the Social Responsibility Committee of SIBM Bengaluru said, "Utthaan 2016 has been an amazing journey for all of us. I am sure it must have been a memorable day for these children too. It was a chance for us to be a kid again and relive our childhood. This event will always remain close to my heart."
SIBM Bengaluru
Ever since its inception in 1978, SYMBIOSIS has been synonymous with progress. The trend of progress has been continued by setting up of SIU's first campus outside Maharashtra at Bengaluru in 2008. SIBM Bengaluru is now one of the leading B-Schools of the country. The focus, now, is on matching global standards of management education. SIBMB instills a work culture which is unparalleled among various institutions. It provides a holistic approach to management which goes a long way in creating a dynamic identity. Vibrant student associations and committees complement the program with a number of activities involving institute-industry interaction.