The Academic Diversity That Wooed Me At IIM Rohtak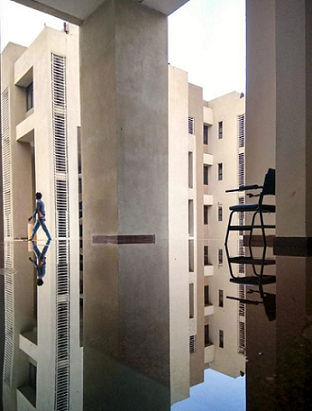 While sitting in my hostel room contemplating what I had learnt in the whole day, I came to a startling revelation of the varied viewpoints that our classroom experience provides. Being a computer science engineer with experience in an IT firm, majority of my peers were from a science or an engineering background and our approach to solving a problem was most of the times similar based on numbers, trying to follow a logical trail to find the root of the problem. But it was different here, we had students from diverse backgrounds. There were different approaches to the same problem. While in a marketing class discussing a case, a student with a marketing background just came up with a completely different mindset that I was working with and that changed the whole perspective of mine for the case. There were many incidents when the academic diversity would woo me. But there is this one particular instance that I would like to narrate.
It was our strategic consulting class and we were being taught by Prof. Sujit Kumar. He had given us a case and asked us to work on it. When we started discussing the case in class he asked what is the defined problem in the case? As I had done all along I had used the same approach to the problem and after much discussion within our group we had defined a problem. But to all of our surprise we were wrong. He asked us to ask the right questions but strangely all we were doing was, trying to give a solution at first and then frame a question for the same but that is not how it was supposed to work. We before even finding the true problem had gone on to give the solution to the problem.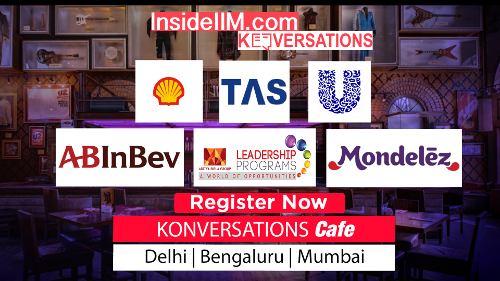 Many a times what we think is the problem might not be a problem and analyse the situation by asking what is happening, why it is happening might give us some clues. We have to find the root of the problem and decide what are the issues at each level and factor them to the lowest level we can. So, we get a mutually exclusive and collectively exhaustive problem set and we can start finding the solution there on. We should try to think even laterally for the solutions although one has a tendency to think vertically. These habits are inculcated with time and my stint at IIM Rohtak has taught me many things that I think I might have stumbled upon after committing a few mistakes but that is why we have a case-based pedagogy. Cases help us connect theory to the problems that have actually happened and how people tackled them. I believe I have just learnt only a fraction of what could be gained and this year holds a lot more surprises and learnings. I may not be able to gather everything that this institution has to offer but it did give me a start and well begun is half done.
I would like to work for ABFRL. It is India's largest pure play Fashion & Retail company and perhaps the very first expression of success of a free nation. With the upcoming challenges for the fashion industry and the increasing penetration of ecommerce companies there would be ample opportunities for me to tackle some of the hardest real-life problems and make a difference for good for the customer as well as the firm.