The Aisle Of My Campus Through My Eye – NITIE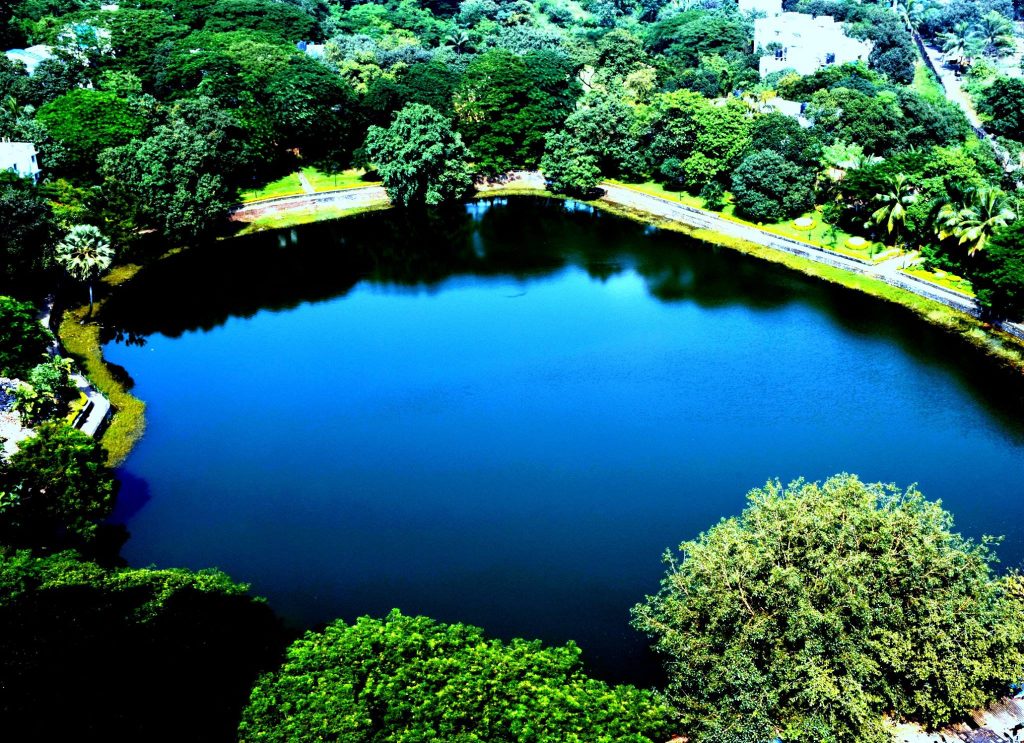 Being a bird from a faraway place, I migrated to a place which became my second home- my college. I found a place to rise even at higher altitudes. I got an opportunity to cherish myself grow every single day. God's own campus in Powai, I always wondered why it is called so; it took me no time to find the answer to my doubt.
On the way to the campus, there are several small shops clustered to occupy every possible space. They may not be the attractions of Mumbai but we learn that from where we originate and the path we travel may not be a red carpet but the day we leave our campus we will have to be on the same path again but then, we would possess immense capabilities of not only reforming ourselves but also our society, our people, our nation. This is the dream of every student here, a mission with a beautiful vision.
After entering the campus, one finds a handshake of nature and technology- buildings touching skies surrounded by trees talking with the flying monsoon clouds. Two ducks dive into the pond together, caressing each other. They always tell us that integrity is the ultimate survivor in all races. We work together we grow together is the aim we accomplish. Covering the gradient for a few hundred meters come the 96 steps of success beyond which lies our academic institution. As 96 is a number that remains the same upside down, we also endeavour to reciprocate what we receive from our classes and our teachers by working hard when we come back to our hostels. I feel proud to be a part of NITIE family. My family is proud of me. And this is the time we strive to make our country feel proud of us.
Which ABG company I would like to work for?
Out of the many unmatched options that Aditya Birla Group offers to work with, I would be glad to be a part of Idea Cellular Limited because I am deeply interested in communication which is also a core branch of my graduation. Communication has revolutionized the way the world gets connected, it has brought each of us closer. Also, I have worked for BSNL and was a part of many projects led by the Government of India from which I learnt about existing telecom technologies and how this industry is going to evolve in near future.
-Aayushi Jangid