Anooj's Dream Internship At Credit Suisse – IFMR
My summer internship was with Credit Suisse Business Analytics India. Credit Suisse Group is a financial services company, advising its clients in all aspects of finance, across the globe and around the clock. They have various businesses and departments that operate out of India. I had been selected as an intern for the Market and Liquidity Risk management – Mumbai. About the internship programme – It was a multi-fold, well planned and a structured corporate summer internship programme. I, as an intern, had to undergo a rigorous structure of work for the tenure of 9 weeks. The day I arrived, I had an induction program by various support departments and was allotted my manager and my desk. The following two-three days were spent on raising access for various system software that was required for the next 9 weeks, and primarily understanding the work my team does.
I was a part of the Strategic Resolution Unit in MLRM. SRU usually deals with all the inefficient portfolios which have a high exposure, across asset classes. First 2-3 weeks were spent understanding the work in and out, the work that MLRM as a department does, SRU as a team does which included reading various CS documents about processes and products dealt with, interactive sessions with manager and other team members where they provided deeper insights and gave a practical knowledge to all the theories that had been observed in the first 2-3 weeks. I was then allotted my project which was invariably something that was like a deliverable for me that I had to give to the global SRU team. So, it was not just a project where I had to learn few theories and present what I learnt, but rather get on the field, and extensively use various tools along with the theories to identify, analyse and hence present by deliverables to the global SRU team and base on which follow-up actions had also taken place. That way I could provide some tangible value to my team and Credit Suisse as an intern.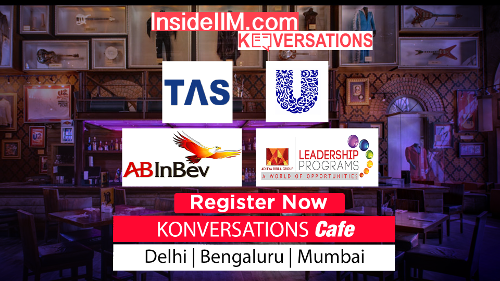 It was mandatory for us to attend the speaker session series which were held every week where the Directors of various Credit Suisse businesses would share their experience or talk on a particular topic of ongoing global interest, following which would be an open floor for QnA. The best of the internship is that Credit Suisse treats you like a full-time employee even if it is for a period of 9 weeks. It has a completely different impact on you as an intern and gives you a different exposure altogether. On an overall basis, it was a dream internship which required a lot of inputs and hard work, dedication, commitment, professionalism and intent to learn, and in return take back a lot more than what you provide them with.
About the Author:
Anooj Mehta
"A food critic and a stock trader by passion who passed out of Ahmedabad University as a Bachelor of Business Administration (Honours) specialising in Finance and Entrepreneurship."
Second-year PGDM student specialising in Core Finance from Institute for Financial Management and Research (IFMR).
IFMR Graduate School Of Business, Krea University
Established in 1970, IFMR Graduate School of Business, Krea University is a leading business school with the objective of moulding ambitious young men and women into competent and socially responsible organizational leaders in a global setting. IFMR GSB is fortunate to have pre-eminent faculty members, most of whom have Ph.Ds from well-known institutions in India and the United States.