Apoorva Tiwari, PGDM – 2015 – 17 student believes her batch mates, seniors, faculty members and the entire staff have made KIAMS her second home.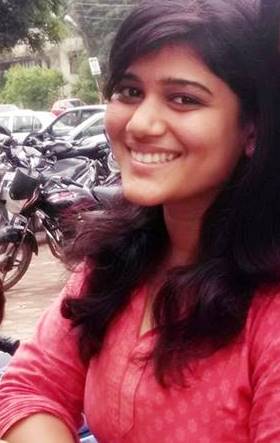 Getting into a reputed B School in many ways is a life altering event for any management graduate. Hence I had huge expectations from KIAMS and I have to say they have been fulfilled to a large extent. I also realize from the way things are going that by the time I complete the program I would have achieved everything I had hoped to and more.
Of course it wasn't smooth sailing from the word go and we took some time to settle down. Days were long and filled with classes, assignments, group studies, senior-junior interactions, sports activities etc. But each one of us has managed to bring that extra burst of energy to deliver on the tasks expected of us. It has also taught us a lot about time management, which is crucial.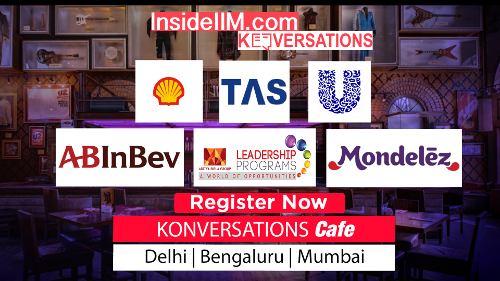 Another important learning for us through these assignments has been team work. Even before we got to know each other well, my batch mates and I were working on the same team in some project or another. It brought out this incredible bond amongst us, which I believe will lead to long lasting friendships in the future.
The campus with its serene surroundings is the perfect place to hang out and nurture these bonds. Our first choice of things to do would always be a trek on the small hills around the campus. We sing motivational songs, push each other to go further and higher. The experience of reaching the peak as a team is something that cannot be described in words.
While there are these fun moments, things get pretty serious in the classroom. There are various activities like live project assignments, writing project reports that teach us a lot about management concepts. We also get an insight into the corporate world and into the minds of renowned professionals through guest lectures.
One of the most important aspects of learning at KIAMS is the relationship we share with our seniors and faculty members. They are very knowledgeable and help us whenever we have any issues to deal with. I like the fact that they are easily approachable and we can talk to them as equals, which I doubt you would see at any other institute.
Everyone at KIAMS, including the non teaching staff has been welcoming. That's the reason we have never felt that we are away from home. This has become our home away from home and I believe this association will only get stronger and richer over time. I just know that this is going to be one of the most enriching experiences of my life.
KIAMS Harihar & Pune
OUR STRONG TRADITION OF EXCELLENCE CONTINUES! We live in the world where winner takes it all and there's no place for the second best. Not only do you have to beat intense competition, you have to be at the top of your game and race ahead of time. The forethought of our Director is evident today and his vision is refelected in our main aim: "At KIAMS we aim to provide an outstanding education, academic, social and extra curricular, which give opportunities for all students to excel, thus developing their ability to benefit themselves and others." You need to step up and take on the challenges, consistently hone your skills to be at your best. At the same time you need to keep yourself refreshed and rejuvenated to stay motivated and focused on your goals. Nestled on the banks of river Tungabhadra, is a 6 acre setting that promotes all this and more. Welcome to KIAMS, where idyllic setting meets intense learning atmosphere. A place where you will feel inspired to think creatively, and where the scope of your mind will be broadened so that you can unleash to its optimum potential. A BRIEF PROFILE Kirloskar Group Of Companies, one of the largest industrial conglomerates in India, has been growing and enriching lives for more than a century now. KIAMS was conceived as a training institute and knowledge hub in 1991. It was envisioned as a learning centre where Kirloskar Group Managers shared their expertise, experience and kept up with the latest concepts and movements in Management. In 1995, the training institute was opened to managers all over the country. ACTIVITIES • Management Development Programs - training and consulting education for industry executives • Consultancy - in India and abroad • Research