Apprehensions, Learnings, & Expectations – The Beginning Of A B-School Journey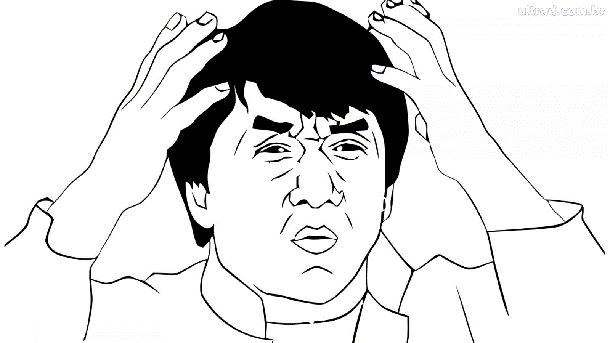 As the beginning of b-school journey comes close, lot anxiety builds up over what's in store, doubts over how challenging are the times ahead, etc. This article unfolds a few of them for soon-to-be B-school students.
"I am an engineer like many. May be that's a disadvantage"
Though it is true that majority of the batch is made up of engineers, it is not a disadvantage in anyway. The fact that you made it to particular b-school itself proves that you are on par with anyone else. Not being a part of The Diversity Club doesn't deprive you of any opportunity. Also, while engineers find a few math-based subjects easy, similar is the case how non-engineers feel about other courses.
"I am a fresher. I will be easily dominated"
Not true. Academically, a fresher easily fits into the groove because they don't carry any baggage before joining the b-school, unlike experienced people. Also, a person who is used to work with a computer for 10 hrs/day would definitely find it difficult compared to a fresher. Freshers are also the ones who can cope with long hours of studying even during beginning of the course.
"Have strong logical skills. Nothing will be much difficult"
This is the biggest myth that gets busted very early after the program starts. Management or business is not just about logic but also other elements like creativity, intuition, dealing with ambiguity and some outside the box thinking. If you expect a clearly defined structure and logical flow diagrams for every concept, there are high chances that you may be disappointed.
"I love marketing. Soon, I will learn making advertisements"
True, but not so soon. Although MBA (PGDM) is just a 2 year course, everything starts from scratch. Most likely, all that you will learn during first few weeks of marketing course will be the difference between sales & marketing. Similarly, you will first learn how to read a balance sheet before any lesson on share market or investment banking is taught.
"MBA is all about networking. Have to start adding people on facebook"
No, networking is not about adding someone on facebook. Not even adding managers on linkedin. More useful would be talking to some senior managers in your company about MBA plans and discuss the possibility of them being references. Also, keeping track of colleagues joining various other b-schools helps at a later point of time when information about certain campus festivals, etc. is needed.
"Have worked hard for the admission. Let me relax till the college starts."
Practically, admission is just the beginning. And the time before the college starts is the last opportunity to acquire necessary skills that help in the next 2 years. Most people find it difficult with tools like Excel & Powerpoint. It is highly recommended that candidates get equipped with such tools. Also, these are the skills that an MBA definitely needs for a good part of career.
"Let me adjust to conditions first. I will rock from next term"
Unlike under-graduation, clock starts ticking from day-1 in MBA. The hectic schedules during initial few days might push towards looking for leisure. But the peer competition becomes increasingly intense and so is the difficulty to beat it. In many cases, those who plan to study few subjects later will never find time to do so. Every under-performed quiz will be a cause to repent.
(In monetary terms)Assuming fee for the course is Rs. 12.00 lakh & considering 550 days of on-campus stay, each day on campus is worth more than Rs. 2000 ! You must try to make the most of it.
"I have led teams in the past. I can just continue doing that"
Having led teams definitely gives an edge. But most people who make it to a good b-school must have proven their leadership skills at some point of time in the past. Probably, someone who has never had any experience of leading teams might bring in fresh ideas. Hence learning from peers is as important as demonstrating leadership skills.
"Have put on a lot of weight lately. Will hit the gym from day-1"
Typically, this is a thought that strikes most people who have been in a desk job. May be a few fitness freaks manage to do that, but there is absolutely no need to feel disappointed for not being able to do so. First few weeks in a b-school are usually quite rigorous. All you might get to sleep might be 4 hours a day, and that too less than 7 times a week. Slowly, things settle down and you will find time to do everything.
– Sasi Kanth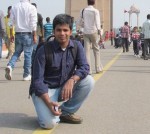 Sasi Kanth Pingali is a PGPM  student at MDI-Gurgaon. Previously, he worked as Sr. Business Analyst in one of the world's largest pure play analytics companies. His interests are Analytics, Consulting & Marketing. He is a foodie, loves traveling and blogs at http://saladthoughts.wordpress.com/
His recent article on 10 likely encounters on first day in b-school.
Follow Sasikanth on sasi.insideiim.com
Sasi Kanth
Sasi Kanth Pingali is a 1st year PGPM student at MDI-Gurgaon. Previously, he worked as Sr. Business Analyst in one of the world's largest pure play analytics companies. His interests are Analytics, Consulting & Marketing. He is a wannabe fitness freak and blogs at http://saladthoughts.wordpress.com/