The B-School Rush – MDI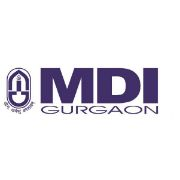 One of the most exciting events that marked the beginning of my B-school in MDI was KOK: inter-section sports tournament. The event was flagged off by the much-awaited marathon, 'Mandevian Miles'. All the first-year students actively participated in the high spirited marathon to run for a cause and to earn points for their respective teams. This was followed by a week-long sports championship involving a fair mix of indoor and outdoor games.
However, the most distinct moment of KOK for me was not when I was competing with the other sections but when my section- HR batch was trying to do something extraordinary. An important part of KOK also involves doing something creative and defining. We as future HR managers are expected to connect with people at different levels. We leveraged this attribute to capture smiles and do something special for Humans of MDI. They don't just comprise of the faculty, students, or the administrative staff. But, the people who make a significant contribution but go unnoticed in our day-to-day life.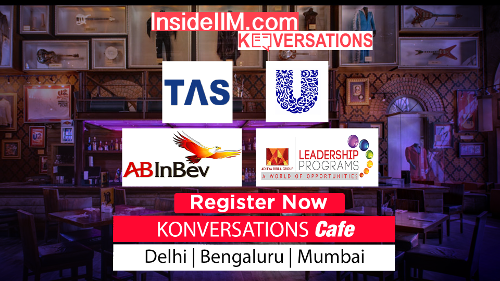 Humans of MDI for me are the mess staff who prepare nutritious meals for us every day because our parents aren't around to see if we ate properly. Humans of MDI are the security guards who make us feel safe so that we can sleep in peace. They are the hostel guards and the cleaning staff who make sure we have everything we need. They comprise the staff working 24 hours at Sharmaji dhaba, serving us delectable snacks at any time of the day. These are the people who make us feel at home away from home.
We decided to appreciate them and tell them how important they are to us. We divided ourselves into teams and then gave a token of appreciation to the people who play a noteworthy role in our life at MDI. I captured the smiles of the Humans of Odyssey-first-year girls hostel. I gave them a small token of our sincere gratitude and captured their surprise and tears of joy. I listened attentively to their stories when they talked about happy they were here to be working here. Some of them have been here for more than 5 years and still feel like it was just yesterday that they set foot in this campus. Their smiles were infectious and their joy made my heart swell.
They truly complete my MDI family. Undoubtedly, this was one of the most defining moments of my life till date at MDI, and it's just the beginning. I am excited for the next two years and wish to make a lot of such beautiful memories.
Aditya Birla Group for me is like a big family where everybody feels at home. I wish to experience working in every company of this esteemed conglomerate. I would like to begin this journey by being a part of ABG's apparel division. This is because it comprises of the brands that have been a part of my everyday life which makes me connect to them instantly. I strongly believe that ABG will provide me with the platform to learn, innovate, and most importantly spread smiles.