Of Bajaj Tuk Tuks And Pyramids – MDI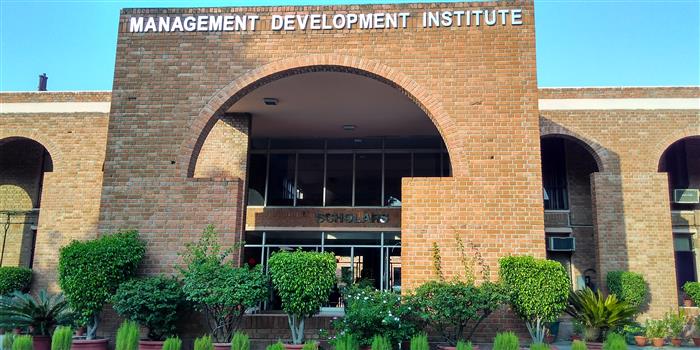 29th September, 2017. 5 AM. – The Selection. Insomniac. Restless. Zombie. These were the words that had already started doing the rounds considering that the internship season had just started. This night/ early morning was one such example and having faced a couple of grueling rounds of interviews, I was finally selected by Bajaj Auto, India's largest automotive company. Initial thoughts: Brand – Check. Sales and Marketing – Check. Stipend – Check. So surely it was a great catch and I personally heaved a huge sigh of relief that I was finally getting a chance to intern in a company which had made heart touching ads of Bajaj V.
19th March, 2018 – Egypt Calling.  With few days to go for the internship to begin, interns were eager to know locations, projects, mentors and what not. A WhatsApp group was already active with the HRs. All that was left was the final flourish. Normal classes were going on when suddenly my phone buzzes. It was a personal WhatsApp message from one of the HRs.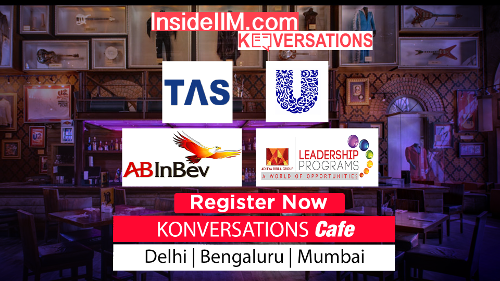 HR: Hey Anshuman. Do you have a valid passport with expiry date more than one year?
Initial thought: Seems like a regular document verification exercise.
But I had the urge to ask others also. So, within seconds I sent a message on another group where we had people from my college, MDI, selected for Bajaj Auto, to ask whether they had received the same. Their replies were in the negative and one of them pinged: I guess someone is going international! This thought had not crossed my mind until then and I started contemplating whether it was possible. In the excitement, I forgot that I had to check for the validity of my passport. Thankfully it was going to be valid for a while. I had a discussion with one of my XLRI friends regarding this and he said that Bajaj tends to give international exposure to their employees quickly, particularly African markets. I even told my mother about this and she just calmly told me to wait and watch and not get too excited. But I was still unsure that they would be sending their interns to such places. Anticipation had grown exponentially now.
Fast forward to 23rd March, 2018. There was a high chance that we would be getting our locations and projects that day. Hype had already been built up by some of my friends in college and had already started guessing countries like Nigeria to be my location. Suddenly there was a ping on the official group with HRs:
Hello Guys, Anyone got Africa as their final location?
Now this sentence turned all the tentativeness to near surety. That guy had got Kenya and Uganda as his final location. Many more messages popped up with people telling their locations, with all of them getting domestic locations. My anxiousness had hit the roof top as I still had to receive mine. In no time, a notification popped up and it was the mail that I had been waiting for. Took a deep breath. Opened the mail. Attached was the PDF which had all the details. And the first word that popped up was: Egypt.
I was not disappointed but I was a little unsure of going to a place which had recently seen a great Revolution a few years ago and was bordered by countries like Sudan, Libya and Israel. I woke my room-mate up and told him that I am going international. His reaction was the same as mine. My mother was worried and her first reaction was: I hope it's not for long and that someone will accompany you. This news spread like wildfire that day. And people started congratulating me for getting such a unique location. Not many get to intern at an international location, so this prospect excited me. But the tentativeness remained in the back of my mind.
Internship Time – Preparations were in full swing and I had already started doing a bit of research related to the project. My mentor had also given me a formal welcome over email and had sent some information related to the project. All the interns were to report to Pune first for the induction after which we would go to our respective locations. But considering that my visa process was still pending, I expected that I would be spending my initial days in Pune. A sigh of relief for my mother who just wanted to number my days in Egypt.
Grand Induction – I had my first interaction with my mentor during the induction. He gave me a rough idea about when I would be going to Egypt. He made it a point to remove any of my apprehensions regarding the country. I remember him telling me – 'You are surely going to have a great time' (which eventually turned out to be true).
Expectations – In Pune, I, along with 2 other interns with projects in Nepal and Bangladesh were given a formal welcome by our mentors and their boss, who set the expectations straight and discussed our interests, which coincidentally aligned with each of our projects. He stressed on the importance of each project and how important they are to company's growth in these markets. It was a huge responsibility and we felt that we needed to give our best to the project.
A company is as good as its people – The project started in full swing and it took me some time to understand the automotive industry and Egypt. I had been assigned a buddy by my mentor. I had that initial doubt of approaching/disturbing him or the people around, who had a minimum of 10 years of work experience under them and were already handling big responsibilities. But no person I talked to had any problem or hesitation in clarifying my doubts. None of them displayed impatience. They calmly answered my questions, sacrificing their own time. My mentor deserves credit; he took time out from his schedule to know what I have been doing, what I should do, what he expects and calmly listened to what I had to say. Not only professionally, but personally too he showed support, one instance being when I had a terrible toothache which I had been trying to tolerate for many days. When I told my mentor about this, he immediately booked an appointment with a dentist for me.
You are our responsibility, is what he said.
It's time for Africa! – After almost a month of research and coming to conclusions, it was time to test them on ground. After getting the necessary approvals, 4th May 2018 was to be my date of travel and the beginning of a whole new experience. It was going to be a 2 weeks' tour and I had to return before the 18th as Ramadan would start in Egypt, where people work maximum till 2 PM.
Welcome to Egypt! – The flight to Cairo faced severe turbulence and people were so relieved after landing that they started clapping after reaching safely. All I hoped for was that such an entry into Egypt doesn't turn out to be ominous for the times to come.
During my travel from the airport to the hotel, I observed Egypt like an eager child discovering something fascinating. Apprehensions gone, only excitement remained. The famous Egyptian footballer, Mo Salah, could be seen on many billboards along with many famous TV actors. Surely it was evident the Egyptians loved entertainment! I stayed at a five-star hotel, Swiss Inn Pyramids Golf Resort.
Broken English and Arabic – Soon I realized that for the next 2 weeks, the one big difficulty that I was going to face was the language. Most Egyptians didn't know English and the ones who did had a confusing accent. I understood that the English I was going to use had to be very simple. But in no time, I realized that I needed to have a translator with me while going anywhere for market research. With time, I also started picking up some Arabic words.
Travel – The place where I was staying was not close to the markets that I had to go to. I had to travel close to 300 km every day to conduct research. But thankfully, there was a driver dedicated to us who would take me to those markets.
Bollywood influence – I initially had the thinking that Egyptians may not be knowing about Indians much, but once I would tell that I am from India, most of them would say: Ohh Shahrukh Khan or Amitabh Bachchan. Quickly I realized that there is a strong influence of Bollywood culture on Egyptians. One instance being an interaction with a dealer:
My wife always watches some Indian TV show/movie or the other; I wonder if she has become Indian.
Another instance: The driver was listening to an Arabic song, which had exactly the same tune as a popular Bollywood song, Zaalima. I was surprised, but found out that often Bollywood songs were translated to become hit Arabic numbers.
The Pyramids – After a week of travel and market research, it was time for a visit to the Pyramids. A trip to Egypt would have been incomplete without a photo in front of the Pyramids.
Emotional connect – My project was on the auto rickshaws, famously called tuktuk. These tuktuks make earning a livelihood possible for many people in Egypt. This one time, when I told a man that I was from Bajaj, the company that makes these tuktuks, the man got emotional and blessed us for making their lives better. That moment was purely emotional and instilled a sense of pride in me for working on this project and this company.
Sumptuous meals – Probably another great part of this tour was to get to try sumptuous Egyptian meals. The local favourites, Tamiya and Ful to delicious delicacies of chicken and lamb were something to cherish. Also, their bakery products were delicious. And with five-star hotel's meals at your disposal, you could also try many local desserts. Surely a dream destination for a foodie!
Shukran Egypt! – The tour came to an end. A country, which I was a bit apprehensive about at the start, seemed like a place of my own. But alas, just like all good things come to an end, so did my wonderful trip to Egypt from which I took a lot of learning and experience. Shukran Egypt! It was a pleasure. Time to head back to Pune.
Coming back, I thanked my stars for having gotten the opportunity to work on such a wonderful project that allowed me to experience a wonderful country!