Blood Donation Drive 2016 – Share A Little, Care A Little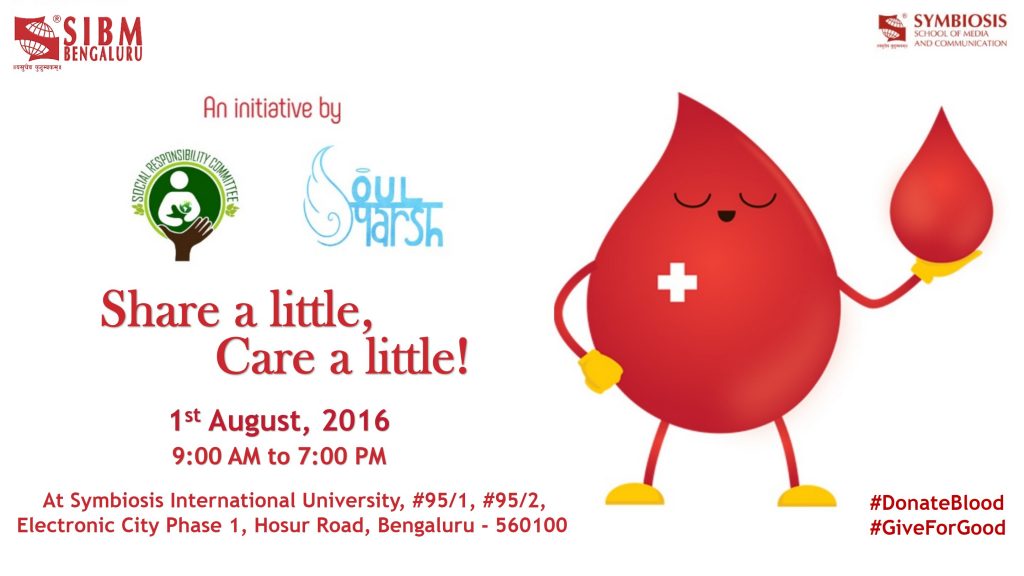 Bengaluru: On 1st August, 2016, SIBM Bengaluru and SSMC Bengaluru will come together to celebrate the 81st birthday of Dr. S.B. Mujumdar- Founder of Symbiosis International University.
On this auspicious occasion, the Social Responsibility Committee of SIBM Bengaluru and Soul Sparsh, the Official CSR club of SSMC Bengaluru will help contribute to the society by organizing a Blood Donation Camp in association with Blossom Hospital and Symbiosis Centre for Health Care (SCHC).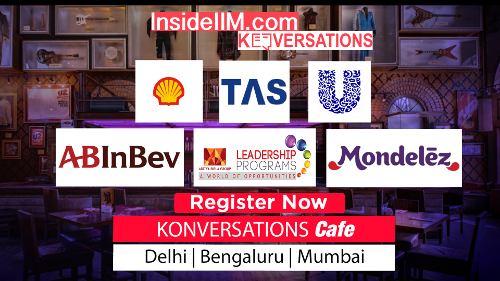 Last year, we saw more than 180 registrations and a final collection of 174 units, comfortably beating previous year figures. This year we hope to double the number of registrations and are expecting to cross at least 250 units! The registration is open for all. We not only have our own students but also people coming in from several companies and colleges across the vicinity, joining hands together for this noble cause.
 "Do you feel you don't have much to offer?"
"You have the most precious resource of all: the ability to save a life by donating blood!"
Every year, India requires 40 million units of 250cc blood, out of which only a meagre 500,000 of blood units are available. A single pint of blood can save up to 3 lives. RBC, plasma and platelets extracted from blood can be given to three different patients. Help share this invaluable gift with someone in need.
 Venue: Symbiosis International University Bengaluru, #95/1 95/2, Phase 1, Electronic City, Hosur Road, Bengaluru – 560100
Date: 1St August, 2016
Time: 9:00 am to 7:00 pm.
 Kindly come forward and help us make this event a grand success!!
Contact Information:
Arjun Parekh (SIBM Bengaluru)                             Resha Padwal (SSMC Bengaluru)
 (+91 8951096388)                                                   (+91 9920670495)